Young At Art Workshop Inc.
Click Here to Get More Info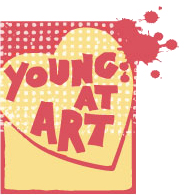 BACK TO SCHOOL
Nurturing creativity without boundaries for more than 35 years. We offer art classes for children ages 2-18. We have mommy and me classes for preschool children and toddlers. After-school and Saturday classes include creative art, painting, sketching, drawing, still life, sculpture, mixed media, Anime and Manga, cartooning, graffiti, pop art, portraiture, fashion design, 3-dimensional art, and portfolio development. We offer summer camps, private lessons, holiday workshops, birthday parties, and customized classes. At Young at Art, we take your child's dreams and bring it to life.



Interested in learning more about this business
Submit your contact information to get more info from the business above.