Camp Yomi (Grades K-4)
Our flagship day camp, Yomi campers participate in two swims per day (one instructional swim and one free swim), a wide variety of sports programming and an impressive array of creative activities. Additionally, all our activities are designed to be age specific to properly foster the social and emotional development of each individual age group. From state-of-the-art facilities and interactive studios to thrill-seeking adventure courses, Yomi provides campers with an extraordinary summer camp experience filled with meaningful friendships, growth, excitement and countless memories. We even have a Hebrew immersion option — Camp Ilanot.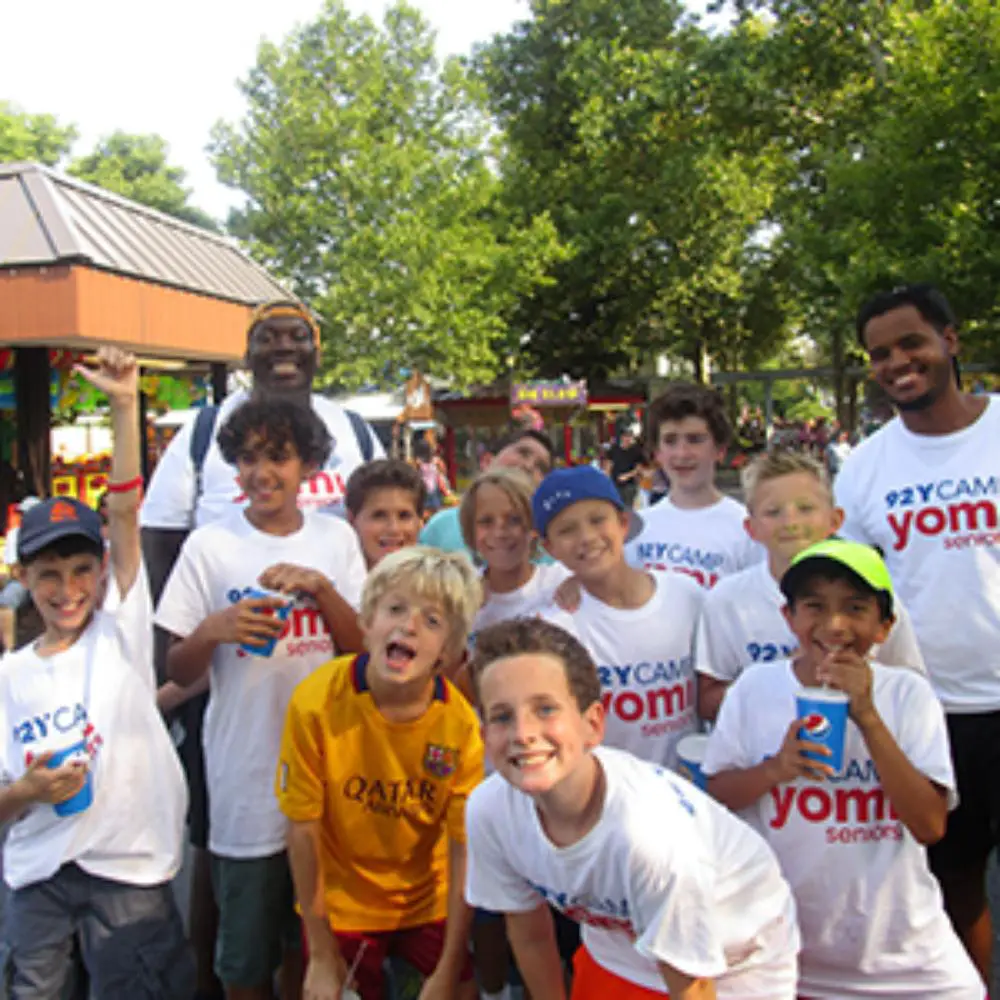 Upper Camp (Grades 5-9)
Grow with 92Y Camps where you can make new friends, customize your summer experience (with an active, creative or traditional track), participate in more advanced activities at our 50-acre campgrounds in Rockland County and join in special supervised adventures outside of camp. Upper Camp includes Yomi Seniors (grades 5-6), Trailblazers, our teen travel camp (grades 7-9), Kesher, a 1–2-week sleep-away camp (grades 2-6) & Camp Pride, a one-week day-camp program for LGBTQ+ children and allies (grades 6+).
Summer programs at 92Y (ages 2 ½ - 16)
Looking for a flexible, creative, active, and fun-filled summer experience on Manhattan's Upper East Side? 92Y has something for all ages and interests! Options for our youngest campers include — Summer Clubhouse (ages 2 ½ - 6), Camp K'Ton Ton (ages 3-5), Summer Gym and Ninja Tykes (age 4), and Jr. Summer Dance and Theater Intensive (ages 4-6). Options for older children include — Parkour and Sports Adventure Camp (ages 5-12), Fantastic Gymnastics Camp (ages 5-15), and Summer Dance and Theater Intensive (ages 7-16). Register early – spots fill up fast!
Please send me information about 92Y
Find More
CAMPS -- DAY CAMPS -

Fun-filled, action-packed camps for children ages 3 and older on Manhattan's Upper East Side and in scenic Rockland County! Pickups across NYC. With 60 years of experience helping campers explore new worlds, discover passions, and make lifelong friends, our camps offer children a well-rounded experience within a nurturing, supportive environment. 
Get the Best Family Activities
Sent to You Weekly!