Artistree Performing Arts
114 W. Boston Post Road
Mamaroneck, NY
914-835-2200
Artistree Performing Arts is hosting online drop-in classes, including Musical Theatre, Dance, and Preschool Broadway! Plus, it will host a virtual Spring Break Camp from April 6-10! Preschool to 3rd grade will be singing and dancing to Frozen 2 and 4th to 9th grades will be all about Hamilton! Campers have a choice of joining for a half day (10am - 12pm) or for a full day (10 am-3 pm). Visit artistreearts.com to learn more about our drop-in classes and camp, and to sign up!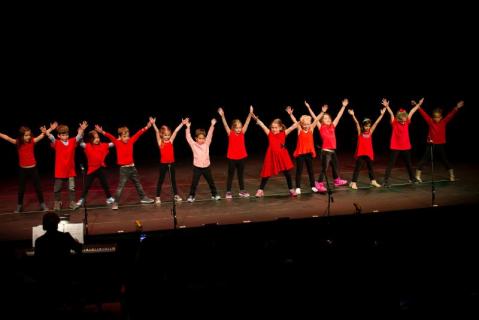 Artistree Performing Arts is a performing arts studio offering classes for students preschool through high school. We strive to foster a community of performers who can build confidence and friendships in a supportive and engaging environment.
CLASSES:
Artistree offers everything from preschool performing classes, after-school classes in acting, film, and musical theater, and performance workshops for elementary, middle and high school students. Whether your child is on a pre-professional track or just loves to sing and dance, we have the class or workshop to fit their needs. This coming semester, we will be putting up several shows including Frozen, Jr. for 1st-7th graders, Fame, Jr. for 6th-8th graders, and Hair for 9th-12th graders! Our Fall Semester beginning in September is live for enrollment! Click here to sign up!
CAMPS:
Artistree offers weekly performance camps for Preschool-9th grade during the February Break, Spring Break and all summer long! We also offer THREE different three week camp experiences in the summer where students rehearse and mount a show!
BIRTHDAY PARTIES:
Looking for something unique for your child's birthday? Let Artistree customize a party that will let your child shine on their special day! Whether coming to your space or taking care of all of your party needs with a fully catered party, we have the perfect party package for you. Themes include princess, hip-hop, karaoke, superhero, Broadway and more! Click here for more info!
Check out our website at artistreearts.com and come see "where talent grows" at Artistree Performing Arts!
Contact Us About Artistree Performing Arts
Find More
Indoor Activities for Kids
Get at-home fun ideas