Bach To Rock Mamaroneck
130 Mamaroneck Ave.
Mamaroneck, NY
914-341-1457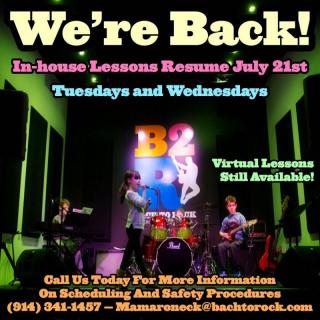 Looking for some VIRTUAL SUMMER FUN?
We have a fun filled MUSIC CAMP for you!
Morning and afternoon camps available!
Week of 7/13 Camps:
*Rock City World Tour*
*Drum Mini Camp*
*Piano Mini Camp*
*Ukulele Mini Camp
*Music Production*
Learn to play like a ROCK STAR and NO EXPERIENCE NECESSARY!
Whether it is learning a new instrument or building off of the skills you already know, we are ready to ROCK N ROLL!
Call today at (914) 341-1457 or Register HERE.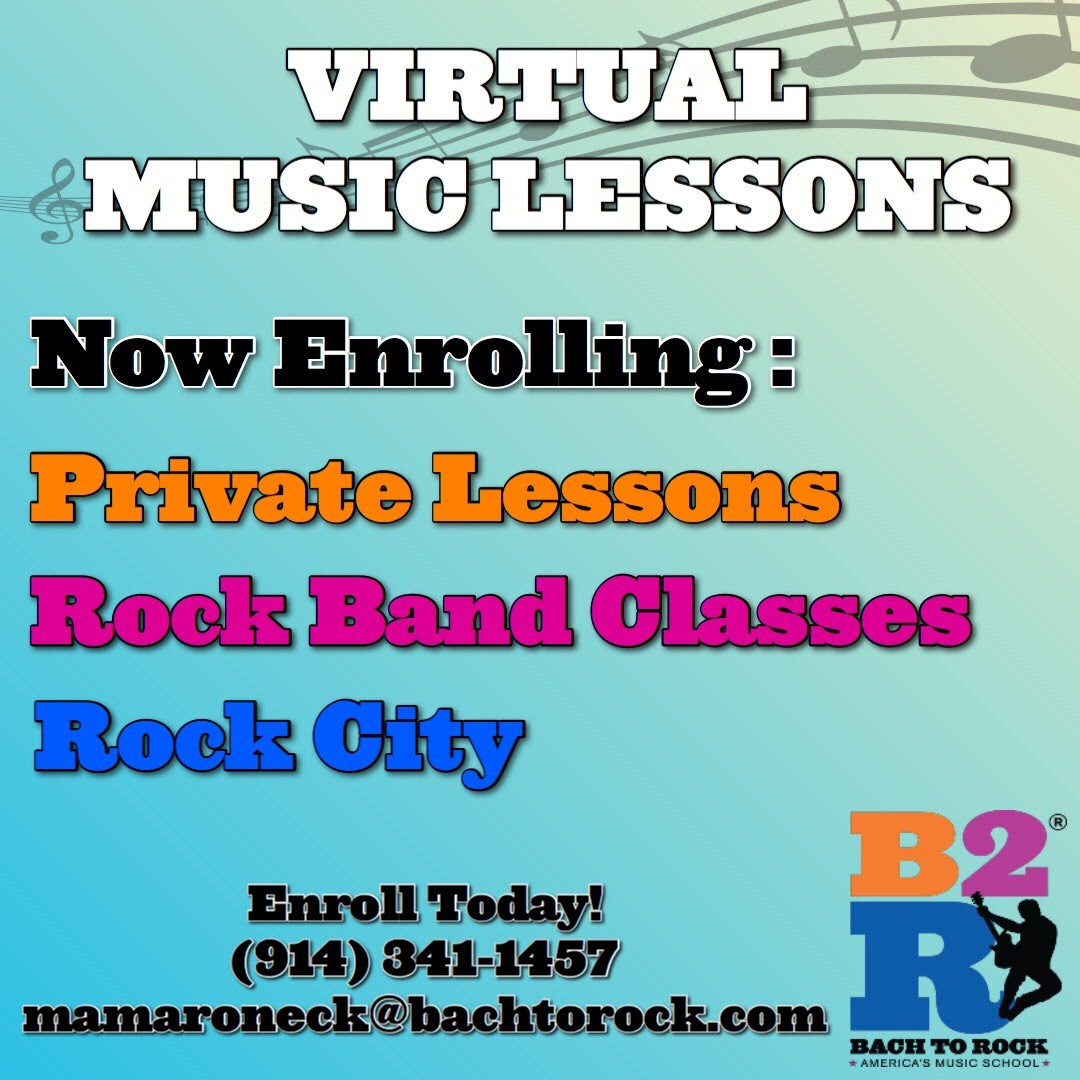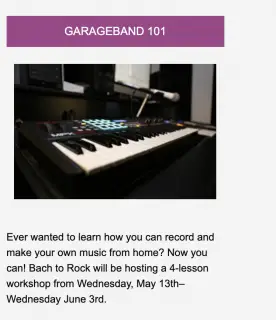 *B2R Students welcome*
GUITAR 101, ages 5-7 DRUMS 101, ages 5-7 EARLY CHILDHOOD (toddler-5)
Bach To Rock is the Music School for students of all ages. Bach to Rock's unique method is based on the knowledge that students learn best when they join together to play the music they like the most. That's why we use special arrangements of current pop and rock classics and combine individual lessons with band instruction. Weekly "jam sessions" lead to Battles of the Bands and recording sessions in Bach to Rock Studios, our own professional recording facilities. Bach to Rock also holds regularly scheduled public concerts that encourage students to become seasoned performers. These creative group activities foster teamwork, build self-esteem and motivate students to perfect their musicianship through independent practice. We offer an unbeatable combination of talented teachers in an amazing facility at a fair price.
| | |
| --- | --- |
| | |
Bach to Rock Programs -Bach to Rock offers programs and lessons for every student. Please click on the categories below for more information about Bach to Rock lessons and programs.
LESSONS:
ELECTRONIC MUSIC PRODUCTION
PROGRAMS:
Individual Lessons
Group Classes
Rock Band
Teen Jam
Birthday Parties
Early Ed Music Classes from 6 months to 6 years
School Break Music Camps
Summer Camps
B2R Studios and Recording Arts: Pro Tools & Production
Join Us Tuesday Evenings from 7-9 PM (for ages 7 and up)
*Bring your friends and jam with us*
*We provide instruments *
* New and Current customers welcome *
Instructor led Jam Session
Contact Us About Bach To Rock Mamaroneck
Find More
Read More
CAMPS - DIGITAL GUIDE SPECIALTY - PRINT GUIDE

B2Rs summer camp has a unique approach that makes it possible for students with no previous musical training to be rocking out in a matter of hours. B2R teachers transform music instruction to a joyous and exciting team activity.
Get things to do with your kids
Delivered right to your inbox