Beth Sholom Day Camp
401 Roslyn Road
Roslyn Heights, NY
516-621-9257
WHO WE ARE
PROGRAMS
ACTIVITIES
OPEN HOUSES
About Beth Sholom Day Camp

All our camp family needs is YOU!!!
Welcome to BSDC! We are a Summer Camp for children 3-15 years old, located on 30 acres of land, serving Nassau & Queens. Our program encourages children to try new activities, build friendships, and develop skills in a safe and nurturing environment. Campers participate in a variety of activities including daily American Red Cross swim instruction, athletics, arts and more! Our program is highlighted by exciting weekly Special Events such as Nature Nick and Carnival. We cannot wait to get to know your child and give them a summer of memories that will last a lifetime!
Meet the BSDC Team

Becky Firestone
- Director
Becky holds a Bachelor s Degree from Indiana University and a Master s Degree in Elementary Education from Hofstra University. Becky has been teaching grades 3 7 for fifteen years for the Department of Education. She has been part of the Beth Sholom family for over twenty years and has worn many hats during her time at BSDC. Becky is loving her new role as Director and is excited to provide campers an opportunity to become passionate about new activities, to explore new paths and build lifelong friendships.
Dee Dee Horowitz
- Assistant Director
Dee Dee is excited to be stepping into her new role as Assistant Director. A longtime member of the BSDC family, she began as the drama specialist and within a few years rose to the position of Program Director, where she was responsible for the scheduling and programming. In her new role, during the off season, you will find Dee Dee in the office handling all logistics and actively engaging with current and prospective parents. During the summer, Dee Dee will be embracing all of the theme days and supporting our staff to give your kids the summer of their lives. Prior to taking on her new role, Dee Dee was an Early Childhood teacher at the Forest Hills Jewish Center. She holds her Master s Degree in Educational Theatre from NYU and her Bachelor s Degree in Theatre Arts from Stephens College. Dee Dee lives in Queens with her husband, her two kids, and her cat. In addition to being Assistant Director, Dee Dee is also a proud BSDC parent. #10for2
Our Staff
At BSDC, the staff plays an integral role in our camp community. We are fortunate to have many staff members that have been at camp for several years, who are committed to providing a great summer experience for every camper!
Transportation
Because camp begins when your child steps onto the bus! Included in the price of camp, all busing is door to door picking up in Nassau & Queens. All buses are air conditioned and are staffed with professional, licensed bus drivers along with BSDC staff.
Food Matters
We hope you're hungry! Lunch and two snacks are included in the price of camp. All of our food is Glatt kosher & nut free with gluten free options available. A kid friendly hot lunch is cooked onsite in our kitchens with substitutions available daily for those picky eaters! Lunch also includes a salad bar and fresh fruit. We offer a dry snack in the morning (pretzels/crackers) and ice cream or ices in the afternoon (I mean, what's camp without a cold treat!)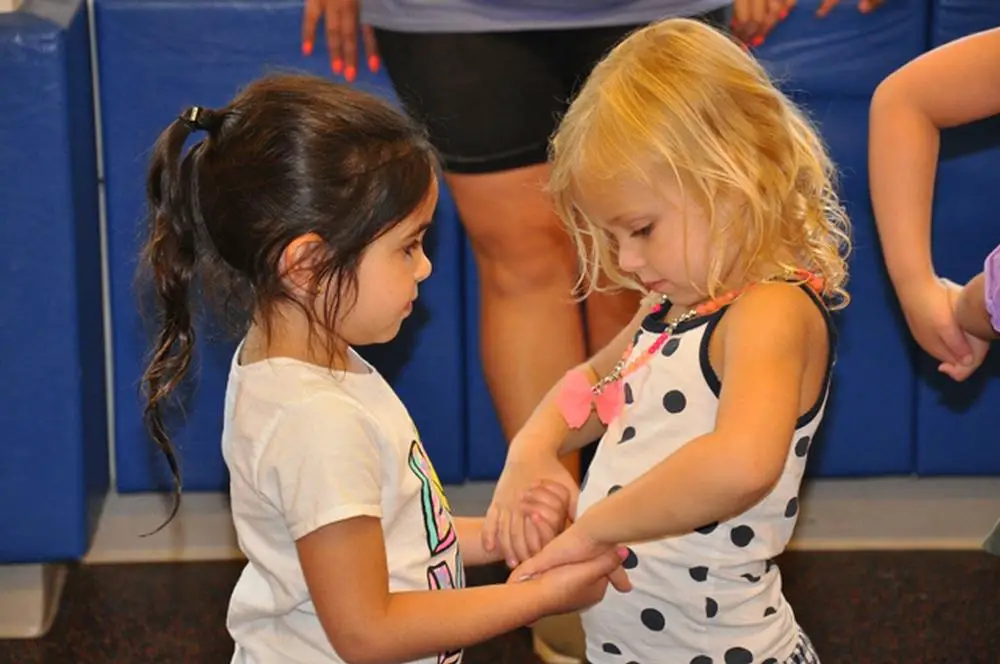 Junior Camp
Nursery-Kindergarten
Starting at 3 years old up through entering Kindergarten, Junior Camp is based out of BSDC's state of the art Early Childhood Center featuring a large playground designed specifically for their age group. Led by certified teachers, groups have access to several air-conditioned classrooms and spend time at our designated outdoor activity areas. There are full day and a mini day options available, both featuring swim instruction in our heated learning pools and TONS of specialties like yoga, music and science!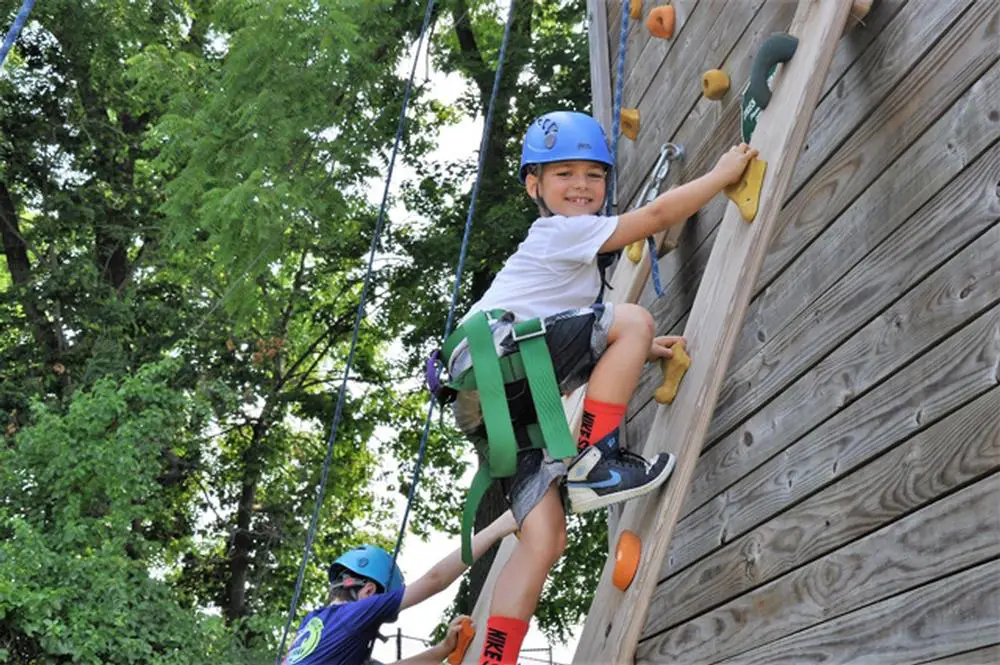 Lower Camp
Grades 1-4
For campers entering 1st through 4th grade, Lower Camp participates in a range of age appropriate activities led by our trained specialists. They develop their athletic skills on the field, express their personality at art or dance, and practice strokes in our heated pools. In addition to our dynamic program, groups go on several age appropriate field trips throughout the summer along with special events each week at camp.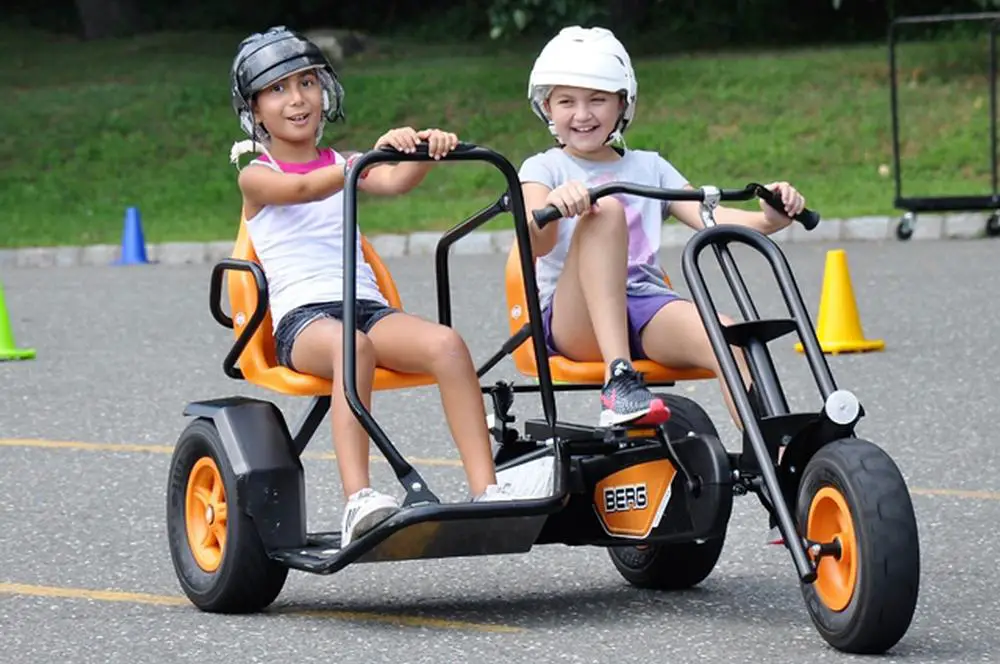 Upper Camp
Grades 5-8
Upper Camp is made up of our 5th through 8th graders molded to do what these campers WANT to do! Our girls in this division, participate in a program that combines traditional camp activities such as swimming and athletics, with an enhanced focus on the arts while the boys in this age group take part in a variety of camp activities with an emphasis on athletics. As older campers, there is also choice programming in their schedule allowing campers to pick what they would like to do during certain periods. This older kid specific program is rounded out with two overnights, weekly day trips, and special events!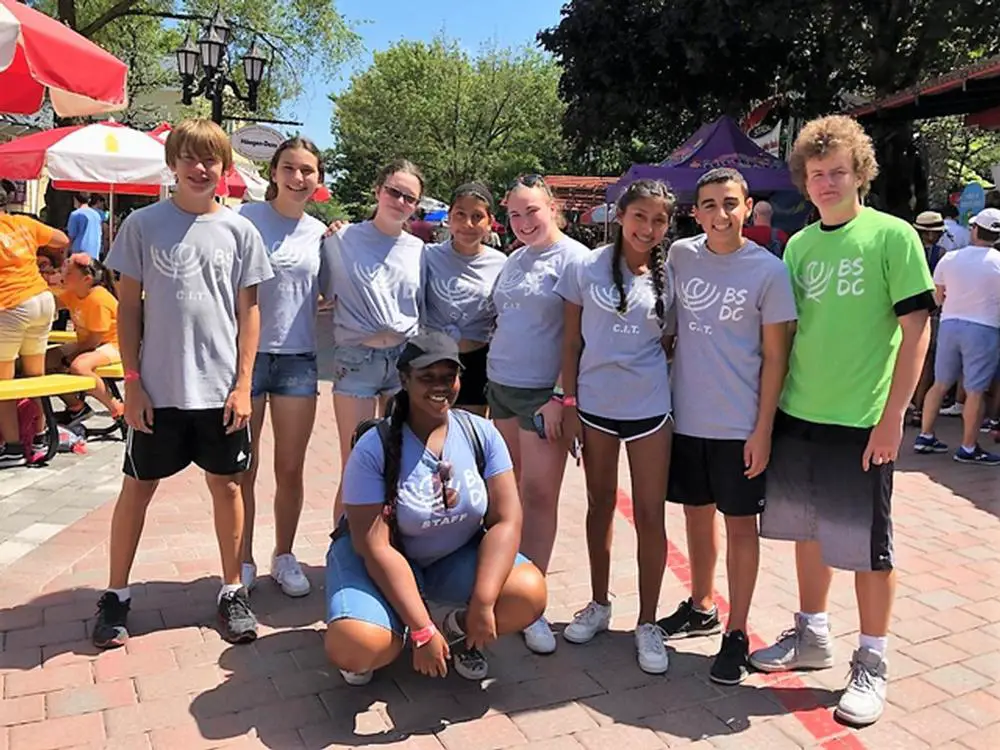 CIT Program
Grades 9-10
The CIT's get a unique experience of spending half of their day training to be a counselor in groups and activities and the other half enjoying trips, overnights, and traditional camp activities. In addition, CIT's will go through training including leadership skills, team-building activities, and how to become a great role model for our youth! They leave the summer ready to be a counselor with great memories of their last years as campers!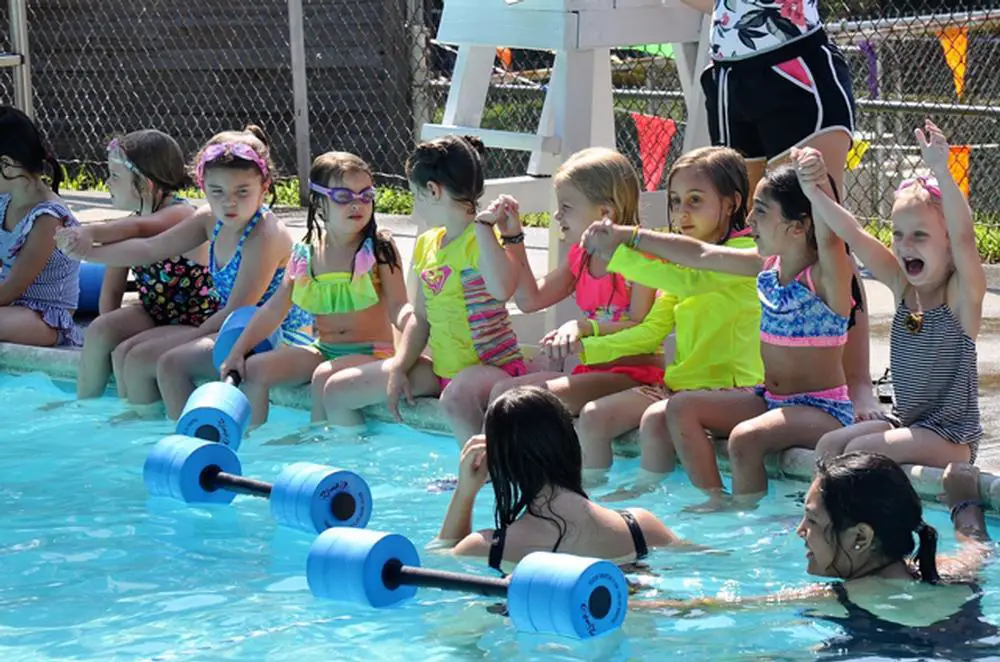 Let's Go Swimming
BSDC has 3 heated pools on site including one Olympic size pool & two learning pools. Led by our Aquatics Director with 20+ years of experience, all of our lifeguards are Nassau County Certified and our swim instructors are Red Cross Water Safety Instructors. For all levels of swimmers, the BSDC aquatics program will meet your child at their level from day one. From getting comfortable in the water to junior lifeguard training, our water safety instructors will be there every step of the way to improve your child's swim ability!
Specialties for All Ages
Run by coaches, teachers, and certified professionals in their field, activities at BSDC are age appropriate and grow with campers as they grow! Pedal Go-Karts * Softball & Kickball * Flag Football * Music * Basketball * GaGa * Adventure Park * Dance * Martial Arts * Hockey * STEM * Arts & Crafts * Tennis * Soccer * Pee Wee Pros * Science * Beach Volleyball * T-Ball * Pee Wee Gymnastics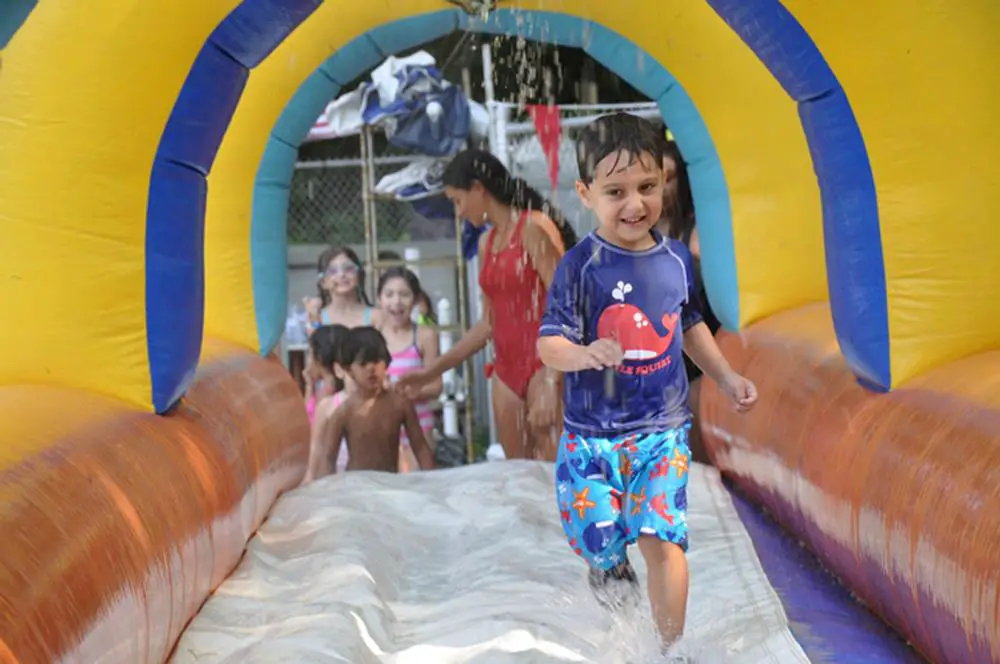 Special Events
There's no such thing as a normal day at BSDC! Nature Nick * Pony Rides * Color War * Carnival * Animal Farm * Puppet Shows * Theme Days * Magic Workshops * Circus at the Pool * Cooking Workshops * Parent Visiting Days * Game Shows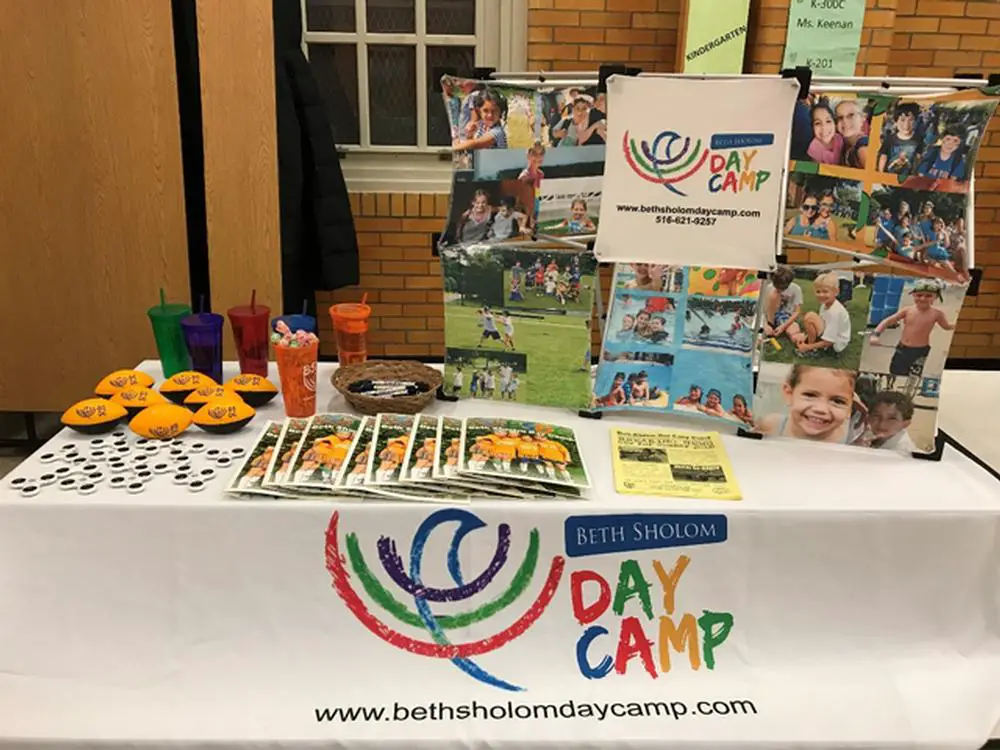 OPEN HOUSES
Come visit us and see what everyone's talking about! Meet the directors & members of the leadership team and take a tour of our unique indoor & outdoor facility. All Open Houses are from 10:00am-1:00pm; Jan. 9, Feb. 13, March 13, April 10, May 15.
Please send me information about Beth Sholom Day Camp
Find More
Get the Best Kid-Friendly Activities
Sent to You Weekly!