Camp Huntington
56 Bruceville Road
High Falls, NY
855-707-2267


Designed to maximize a child's potential, develop strength in their capabilities. Camp Huntington is a co-ed, residential program for children and young adults with special learning and developmental needs. Autism is present in 50% of attending campers. This is an important part of our program service and design. The program integrates a range of behavioral diversity into goals of harmonious group living and motivating activity schedules that get campers working together, allowing time for their exploration of skills development within a recreational program setting. Obviously not a hard sell for most kids! The fun of camp attracts a child's attention, offering great opportunities to introduce other skills development.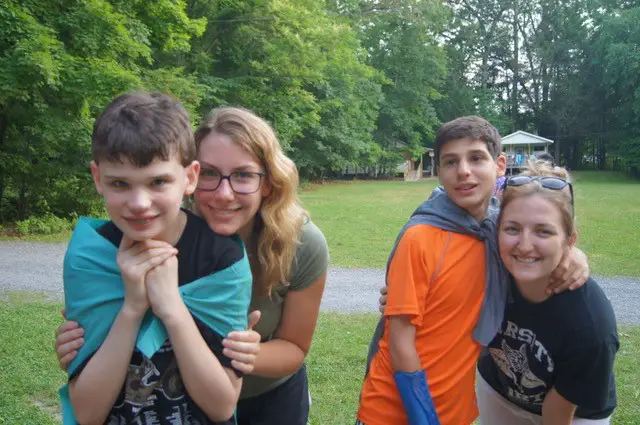 Our summer and winter camp programs are fun for campers, offer parents and families to be "off-duty" for a while! Safety plays an important element in everything we do at camp. Our staff are well trained and supported to do the best job they can with your child. They are a loving bunch we are blessed each summer with. Staff's positive enthusiasm helps motivate each child to feel safe, to participate, recreate, to develop great independence. Staff live and work with their camper group 24/6. Counselors get one day off per week. Our staff to camper ratios of: 3 to 1, 2:1 and 1:1 helps each child broaden their comfort zone, learn to be more accepting, developing patience and staying power to focus on things they enjoy doing. We transfer that learning structure, applying it to social skills development, eating and restaurant skills, to indoor behavior, around family, with family, making friends, working on keeping them. We create individualized programming. Children are grouped according to gender, age and ability levels. Per child, we will create programming that addresses a child's personal interests, their sensitivities, needs for additional supports, even with unruly or slightly oppositional behaviors. We can work on toileting skills. The program's overall strength is in that enriching mixture. Complete an application on our website, or submit an inquiry form. Call us +1-845-687-7840, we're happy to discuss how we can meet your child's needs, working on developing and growing core abilities toward greater independence. Imagine all kids naturally progressing along their own relevant behavioral pathway. Supporting that effort is a core element and value of this special program.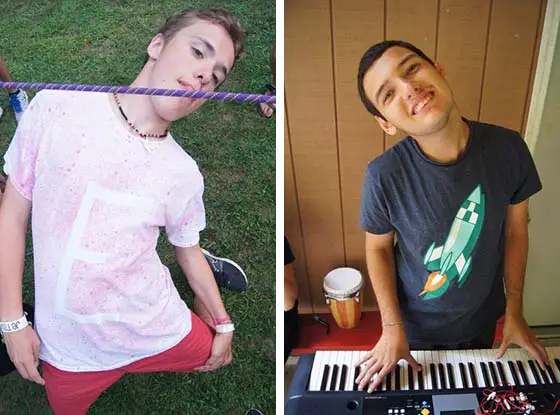 Your child will enjoy fun-filled days of summer camp activities, excellent staff support (students from all over the world come to work with us each summer), to help nurture existing skills and develop new ones. Our programming approach: adaptive-therapeutic recreation, combines key skills development within an enriching and nurturing setting.
Our summer camp and weekend camp programs are designed to maximize a child's potential, locate and develop strengths and hidden abilities. Your child will enjoy the fun-filled days of summer camp while learning practical social and life skills. We offer a unique program approach of adaptive therapeutic recreation, which combines key elements that encourage progress: structured programming, nurturing care, a positive setting, and academic instruction to meet IEP goals.

Please send me information about Camp Huntington
Find More
SPECIAL NEEDS - DIGITAL GUIDE - PRINT GUIDE

Camp Huntington, a coed, residential summer camp for children and young adults with autism and related developmental and learning disabilities, ADD. Ability levels mild to moderate-severe. Located in High Falls in the beautiful Catskill Mountain region, the camp provides therapeutically and instructionally designed recreation programs in summer.
Get the Best Family Activities
Sent to You Weekly!