Collina Italiana
1556 Third Ave., Suite 602-603 ( between 87th and 88th Street)
Upper East Side, Manhattan, NY
212-427-7770
About Us Programs Workshops Camp
About Collina Italiana

Collina Italiana is an Italian Language and Cultural Center on the Upper East Side.
For almost fifteen years, CI has been offering fun and engaging programs where children of all ages can learn the language in a playful and nurturing environment.
Programs include: Afterschool classes, morning drop-off sessions, workshops and Summer camp.
Girotondo AGES 2-16
We are online! Beat boredom and learn Italian! Collina Italiana is offering virtual group classes for kids ages 2-3 (Girotondo Giallo) / 4-5 (Girotondo Rosso) / 6-8 (Girotondo Blu) / 9-12 (Girotondo Viola) / 13-16 (Girotondo Verde). In Girotondo ("Circle") an experienced instructor provides opportunities for kids to learn Italian through play and activities: games, songs, dances, and storytelling. Reading and writing for age 5 and older. Classes for Bilingual kids available.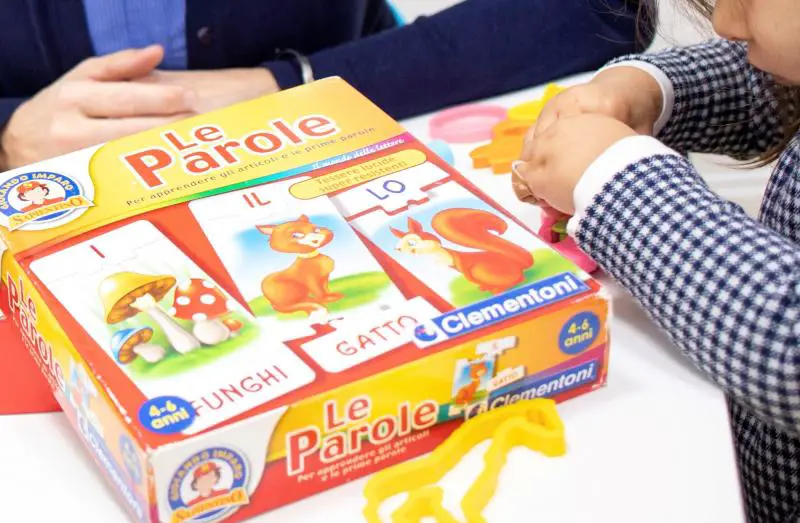 Giardino dei bambini AGES 2-4
Giardino dei Bambini is a morning drop-off playgroup at CI for kids ages 2-4. Children may join in on the fun every Monday, Tuesday, and/or Thursday: 2 or 3 hours. Experienced instructors work with kids to learn Italian through play, while learning important socialization skills. The program offers language learning through games, songs, dance, cartoons and hands-on creativity (art projects). Note: Space is limited. 24-hour advance reservation is required.
Private and semiprivate classes All Ages
Learning Italian has never been easier! Collina Italiana offers Italian private and semiprivate classes online for children all ages. Programs are customized according to the age, needs, and goals of the student. The schedule is very flexible. Inquire about rates and packages.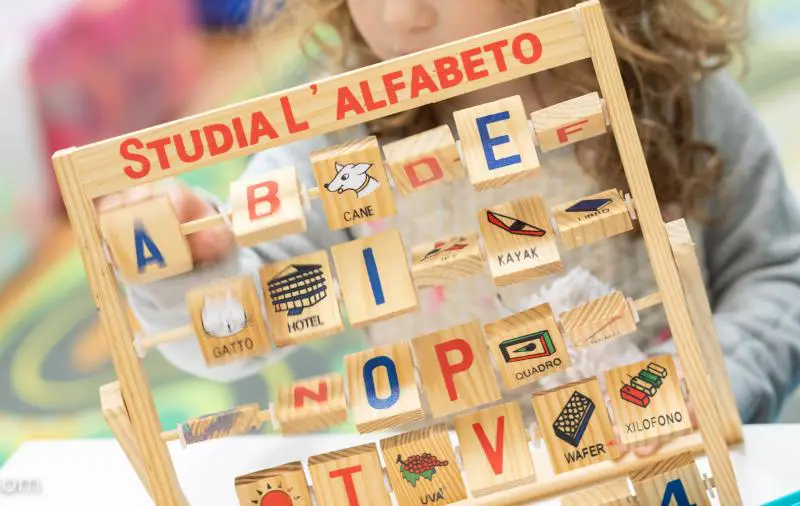 Italian workshops Ages 3-10
Kidding around, the Italian way. We offer different 60 and 90-minute workshops for children ages 2 and up on weekdays as well as weekends. Each workshop has a theme, usually centered around specific skills, holidays or upcoming occasions. We love to celebrate all the holidays, the Italian way of course! These special classes are all fun and engaging, taught in Italian and focused on learning specific vocabulary relating to our theme. Many include activities like singing, dancing, storytelling and arts and crafts. Here's what's on deck for 2021: January—La Befana (an Italian tradition!); February—Winter; March—Spring; April—Easter; Summer October—Halloween; November—Thanksgiving; December—Christmas …plus many more!
Italian Summer in the City Kids 3-10 years old
Collina Italiana (CI) is pleased to announce its Italian Summer in the City! It is a weekly basis mini-camp, very flexible (minimum 2 days per session). The program is designed for 3-10 year old kids who want to absorb the warm and lively culture of Italy and practice their language skills while making new friends. Discover Italy through activities, games and projects, focusing on Italian Culture and Traditions! Summer camp will be offered in-person and online. Kids will be placed in groups according to their age and level. Classes for bilingual kids are taught using Italian school textbooks and workbooks. The program includes: Giochiamo in Italiano: Learn Italian through games, music and dances. Vocabolario: Learn vocabulary with books, cards and educational activities. Arte Insieme: Unlock your creativity – make art while speaking Italian. Cinema Italiano: Study Italian through animated movies, videos and cartoons. Reading and Writing: Kids 6 years and up as well as bilingual kids will learn and practice reading and writing. Grammatica: Grammar classes for kids 6 years and up plus bilingual kids. La scuola italiana: Learn history, geography and science for bilingual kids — all in Italian! It's like summer school but molto fun!
Contact Us About Collina Italiana
Find More
CAMPS - DIGITAL GUIDE - PRINT GUIDE

Summer camp at Collina Italiana is a fun, immersive experience for kids of all language competency levels. Starting June 7, children (ages 3-10) learn about all things Italian through games, music, and dance. Kids age six and older learn writing and reading, as well as the basics of Italian grammar!
Meet the Director

Patrizia Saglio, director of Collina Italiana, was born in Switzerland and grew up speaking Italian, French, and German. She graduated in political science from Universita Cattolica del Sacro Cuore in Milan, where she worked for several years as an assistant professor and private teacher. After moving to NY, she opened an Italian Cultural Center, offering classes in an authentic cultural setting and combining them with culinary arts, wine, and film. The goal of Collina Italiana is to introduce, through conversation, both children and adults to the beautiful life and language of Italy!

Summer Family Fun Ideas
Sent Every Weekend