Country Farms Equestrian Center
Click Here to Get More Info
Our motto is:
a child who rides is off the streets
Here at Country Farms besides from teaching riding, we provide a wholesome environment for your child by exposing them to some of the fine things in life. We also give them an increased sense of responsibility while learning to care for the horses. During the summer we provide fun and games with horses all summer long. The summer programs run from July through August, offering 4 two week sessions. The children come Monday thru Thursday 4 days a week from 9am to 4pm, dropped off and picked up by a parent or guardian, and with a box lunch. A minimum of 5 1/2 hour private lessons are required before entering the program. for more information please Contact Us
PRICES AVAILABLE FOR 3, 5, AND 7 WEEK SESSION. DISCOUNTS AVAILABLE FOR FAMILIES WITH MORE THAN ONE CHILD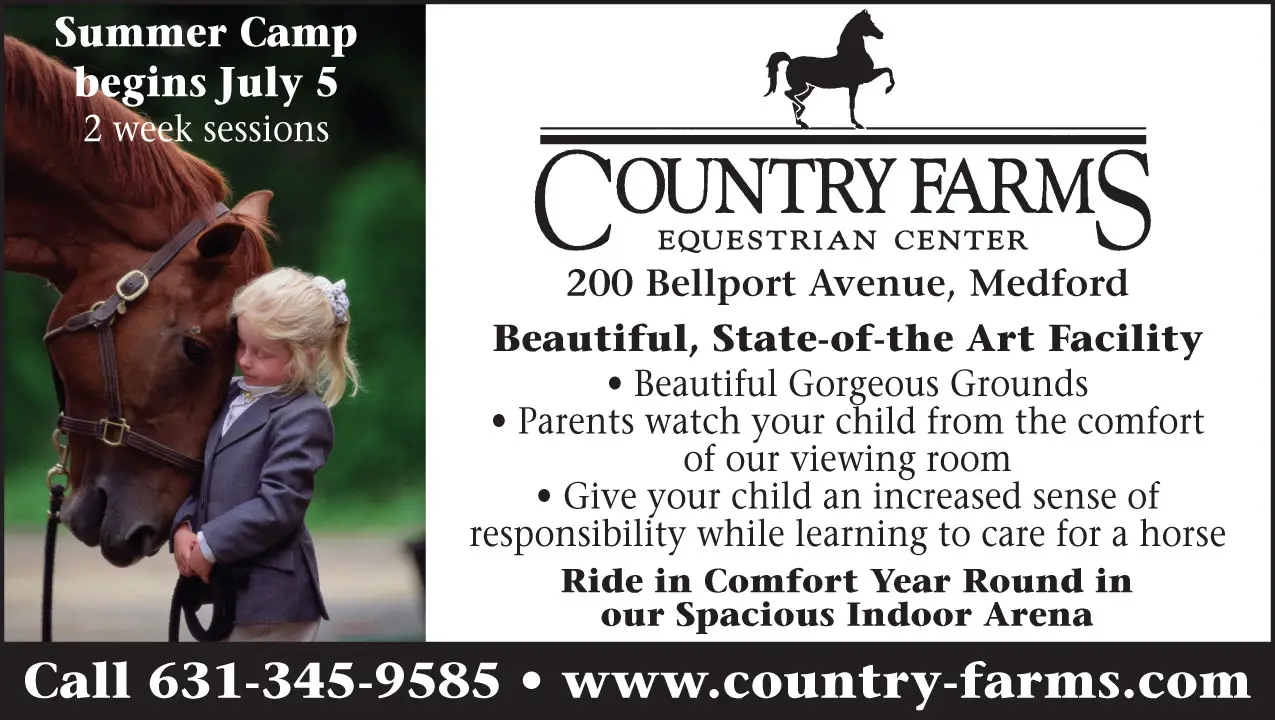 BIRTHDAY PARTIES
We are the perfect birthday party place. Located on 14 beautifully manicured acres, we are dedicated to teaching quality riding techniques. Riding lessons for all levels with certified instructors in a quality family atmosphere. Beginner lessons are private and concentrate in building the student's confidence in a secure atmosphere. Semi-private and group lessons make a great visual aid for students. Summer programs available; 4 two-week sessions starting in July. Children gain an increased sense of responsibility, while learning to care for a horse, in a clean and wholesome environment.
Interested in learning more about this business
Submit your contact information to get more info from the business above.