DaVinci Learning Center
905 Main St
Port Jefferson, NY

631-928-4815
Specializing in dyslexia and related disorders. Services include; evaluation & diagnosis, tutoring, speech & language, neurospsychology, assistive technology, IEP consultation, and teacher training. All teachers are NYS certified and follow Orton-Gillingham Methodology.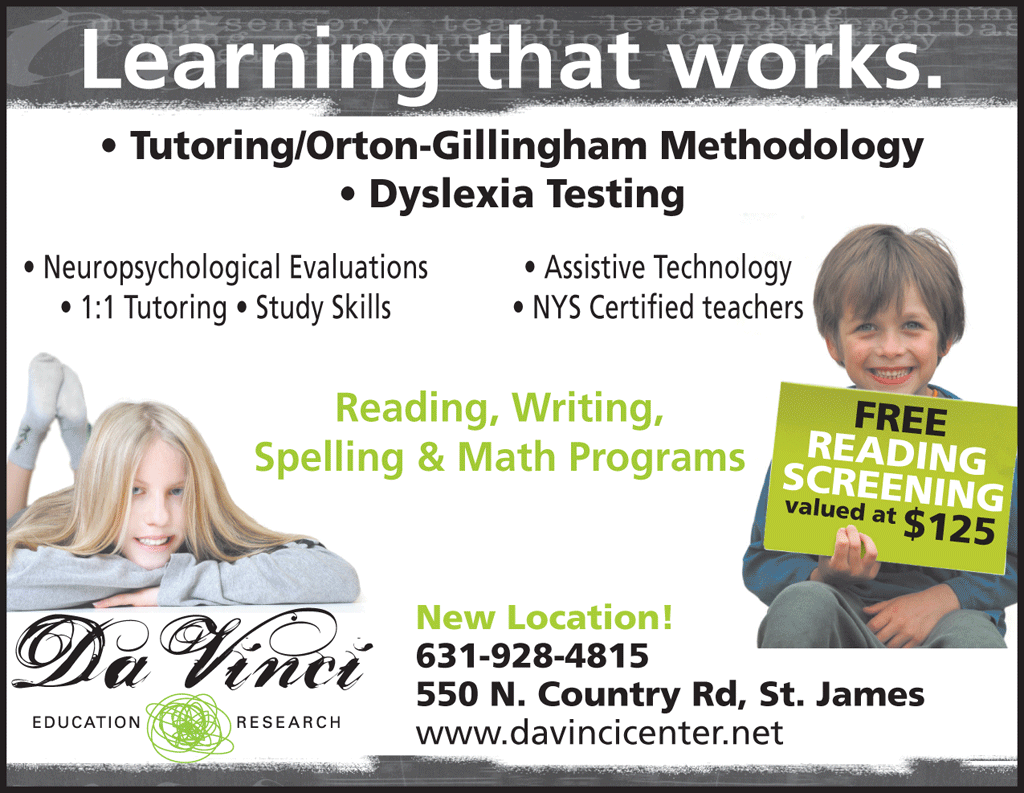 HEALTH
The DaVinci Learning Center in Port Jefferson specializes in working with students - pre k to adult- who have reading disorders. Program directors Kerry Leo & Elaine Micali and their staff address the special needs of the growing population of students with Dyslexia, ADD/HD, speech and language disorders and other learning disabilities. The center provides educational evaluations, tutoring, parent workshops, teacher training, and IEP review. Using an Orton-Gillingham method of instruction, NYS-certified teachers focus on the individual needs of each student. The DaVinci Learning Center-"Where students learn how they learn best."
Interested in learning more about this business
Submit your contact information to get more info from the business above.