ESF Summer Camps at Riverdale Country School
Click Here to Get More Info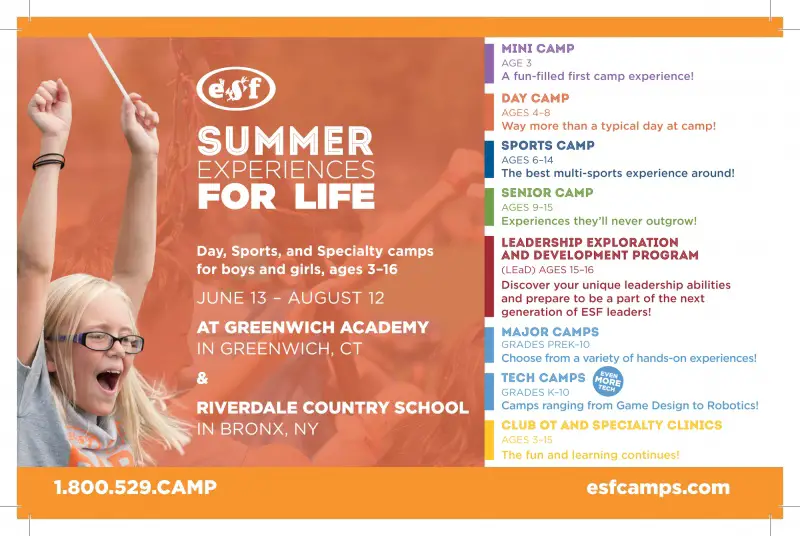 With our unique assortment of camps for children of all ages and interests, and over 60 expertly-designed activities, we ensure that your child is continually exposed to a variety of new experiences. Our award-winning camps are filled with the perfect blend of Education, Sports and Fun! Our full-time team of dedicated professionals works year-round to ensure that our camp programs are fresh, creative and exciting each summer. We infuse all our activities with fun, and we never lose sight of the value of play.
Interested in learning more about this business
Submit your contact information to get more info from the business above.