Extreme STEAM Science Kids at Park Shore
450 Deer Park Road
Dix Hills, NY
631-499-8580
WHO WE ARE
Grades 1-5
Extended Day
About Extreme STEAM Science Kids

Extreme STEAM Science Kids at Park Shore
Long Island Science Camp For Ages 6-11
Inspiring The Next Generation of Thinkers and Makers!
Extreme STEAM Science Kids Camp at Park Shore is a one-of­-a­-kind educational summer program designed for first through fifth graders, geared to stimulate their curiosity in science.
ESSK offers an immersive program centered around STEAM (Science, Technology, Engineering, Art and Mathematics) where they will learn about robotics, mechanical and electrical engineering, life, physical and earth science, coding and art. If you're looking into a science camp for your child then that tells us that your child is curious! ESSK was developed for that child that craves exploration and discovery. Our thematic 2-week sessions help develop our campers' innate passion in a fun and engaging atmosphere and are held in our state-of-the-art three-story science center, hydroponics grow lab, and on our spectacular 15-acre campus. Our mission is to give our science campers the tools and atmosphere that teach and foster valuable 21st-century life skills of Critical Thinking, Collaborative Teamwork, Creativity and Adaptability. Our Science Camp is a morning program with the option to extend to a full day program in our day camp.
MEET THE TEAM

Bob Budah
- Director
Bob grew up at Park Shore as a camper and focuses all his energy on creating new programs and facilities. Bob was the first camp director to train at Walt Disney World and that experience enabled him to create Disney Dynamics in camping and many of those innovations are still being used today at Park Shore. Bob's love for Park Shore is apparent from his POS Positively Outrageous Service and he is always looking for something new and exciting to energize all the children at Park Shore.
Stacey Susinno
- ESSK Director
Stacey inspires and motivates all of our Science Campers each day. She has taught Earth Science in the Port Washington school district for 7 years and has a Masters in Educational Technology. Stacey is currently involved in helping to revise and write new laboratory experiences for the Next Generation Science Standards. She looks forward to inspiring new makers with our rich STEAM curriculum!
Anurag Purwar
- ESSK Design Innovation & Robotics Director
This program is designed and led by Dr. Anurag Purwar, a professor of Machine Design and Robotics at Stony Brook University. Dr. Purwar is the primary inventor of the SnappyXO* robot kit and creator of the MotionGen. This program will be taught by Stony Brook University graduate and undergraduate students from the College of Engineering and Applied Sciences at Stony Brook University under the supervision of Prof. Anurag Purwar.
Facilities
- About the ESSK Science Center
The ESSK Science Center is a state-of-the-art air conditioned, three story facility complete with WiFi, in the wall USB chargers, computers, large instructional monitors and all the equipment necessary to operate a high-end science program. The Cave is one of the instructional areas complete with large fish tanks, reptiles, marine touch tank and an automated hydroponics structure. The courtyard is the arrival area and used for outdoor experimental projects. Park Shore's 15 acre campus is also used for additional Extreme STEAM science projects.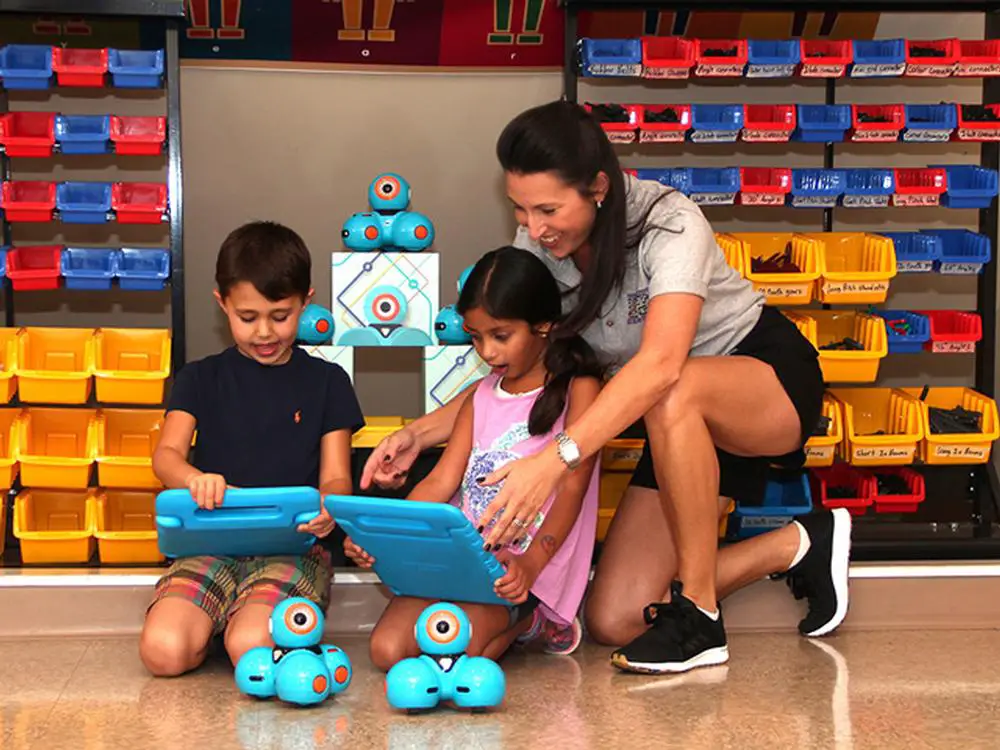 Robotics
Grades 1-5
Extreme STEAM Science Kids offers a sequential approach to the study of robots. Starting with Code and Go and Dash, then progressing to SnappyXO. Students will learn:
Mechanical Systems (motors and servos), Electrical Systems (Power supplies, circuits), Introduction to Programming (Driving, Mapping), Introduction to Sensors (Ultrasonic, Sound, Light, Touch), Advanced Programming (Logic Statements, Variables).
*Designing and building a Robot
*Programming your Robot
*Using Sensors
*Challenges: The Maze, Relay Races, Basketball, Soccer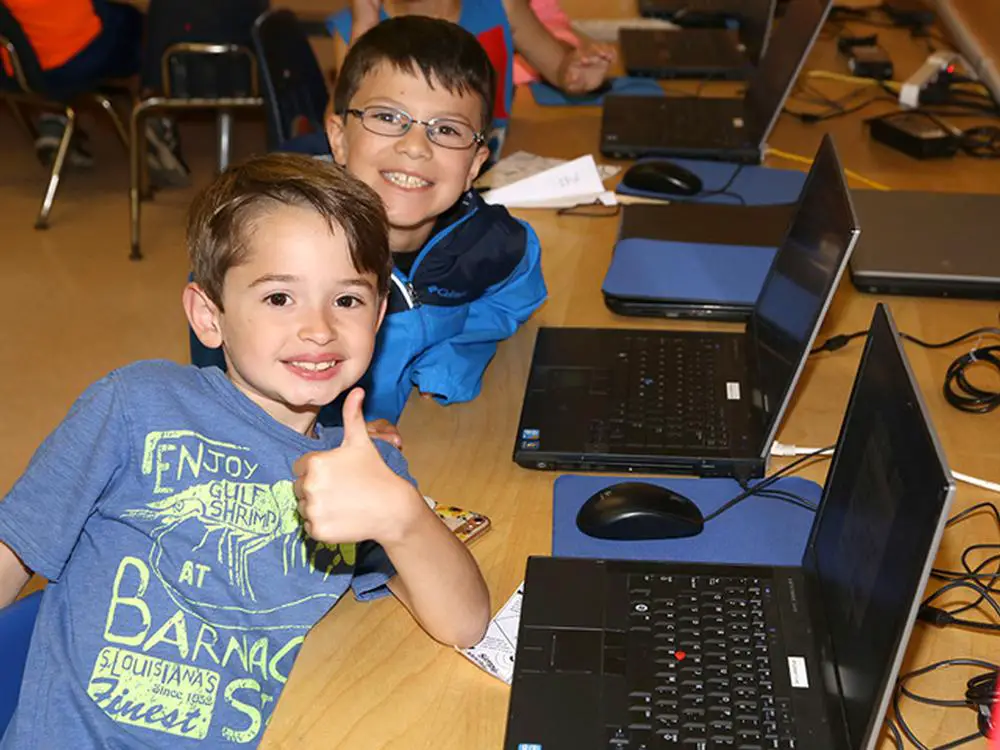 Computer Science
Grades 1-5
Computer Programming, or Coding, has been identified as essential skill for 21st century living. According to Douglas Rushkoff, Digital Literacy Advocate of CodeAcademy the founders of the Hour of Code Code literacy is a requirement for participation in a digital world. At ESSK, we introduce students to coding in our Robotics laboratory, as well as our coding room. Students will develop an understanding of coding through:

*Digital Games and Stories
*Digital and Stop-Motion Animation
*Programming using Scratch, from M.I.T s Media Lab *Digital Blogs and Websites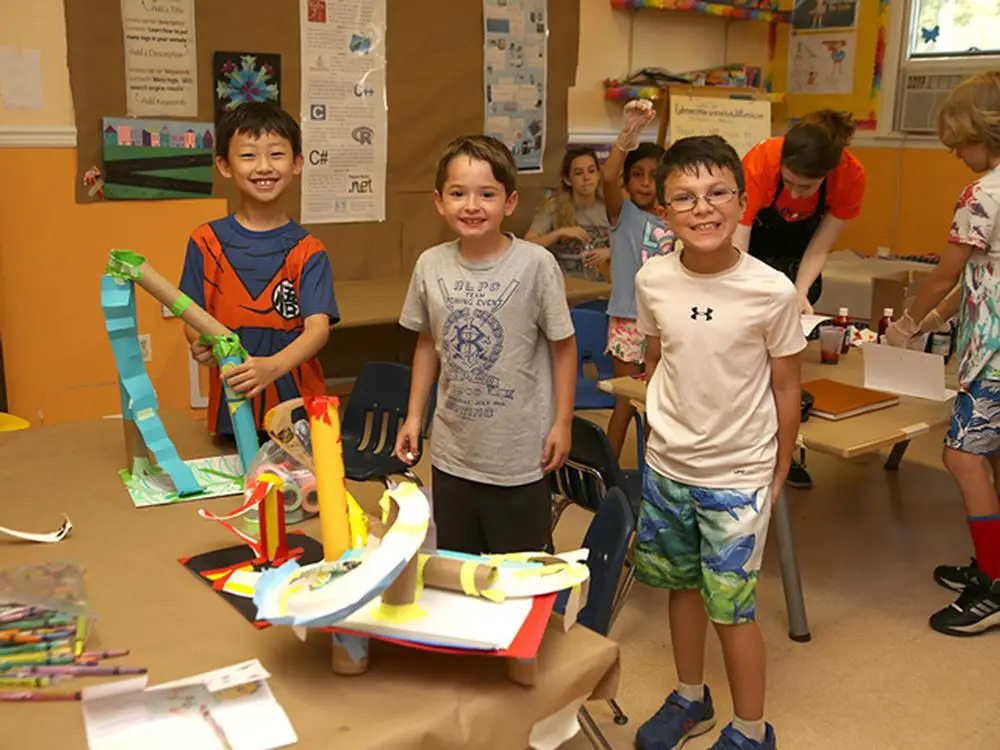 Engineering
Grades 1-5
Extreme STEAM Science Kids will be engaged in the Engineering Design process in our problem-based learning curriculum. Students will brainstorm, design, build, test and evaluate their designs in a variety of projects as diverse as:
*Bridge Design
*Roller Coasters
*Boat Building
*Rockets
*Car Design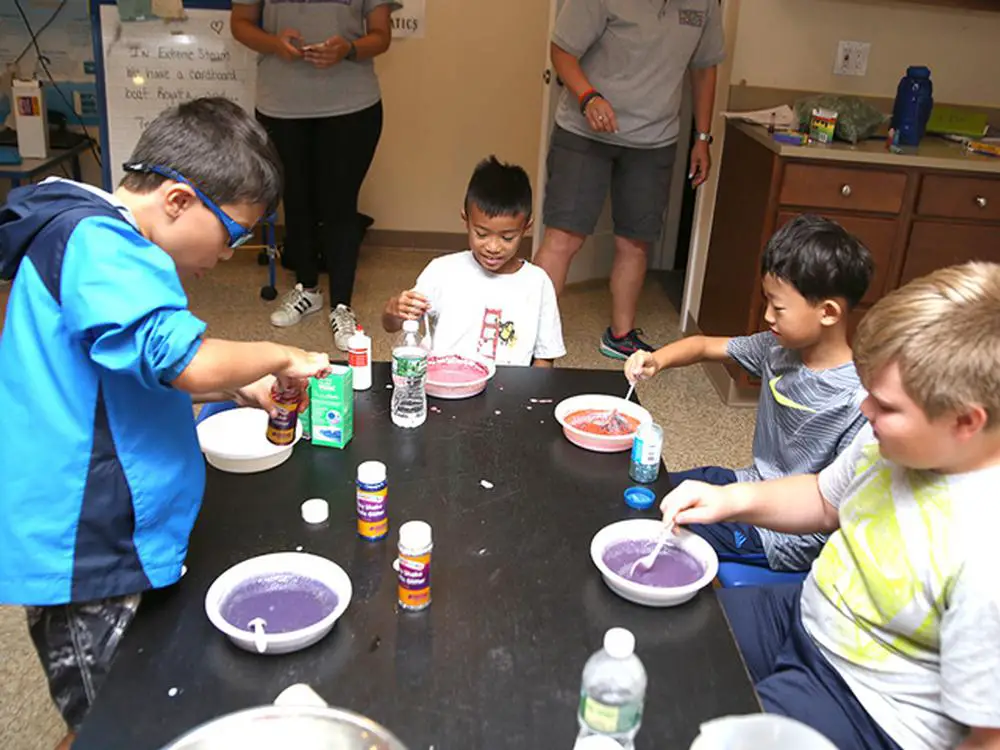 Science
Grades 1-5
Whether it s Earth and Space, Physics, Chemistry, or Life Sciences, students at ESSK are engaged in the Scientific Method, approaching each new topic as an opportunity to hypothesize and test their understandings just as Science was meant to be practiced. Experiments Include:
*Dissections
*DNA Extraction
*Chemical Reactions
*Newton's Laws
*Geology
*Meteorology
Science Topics Include:
*The Scientific Method
*Topics in Biology: DNA, Ecosystems, Anatomy
*Topics in Chemistry: Chemical Reactions
*Topics in Earth Science: Weather, Geology
*Topics in Physics: Motion, Forces
*Hydroponics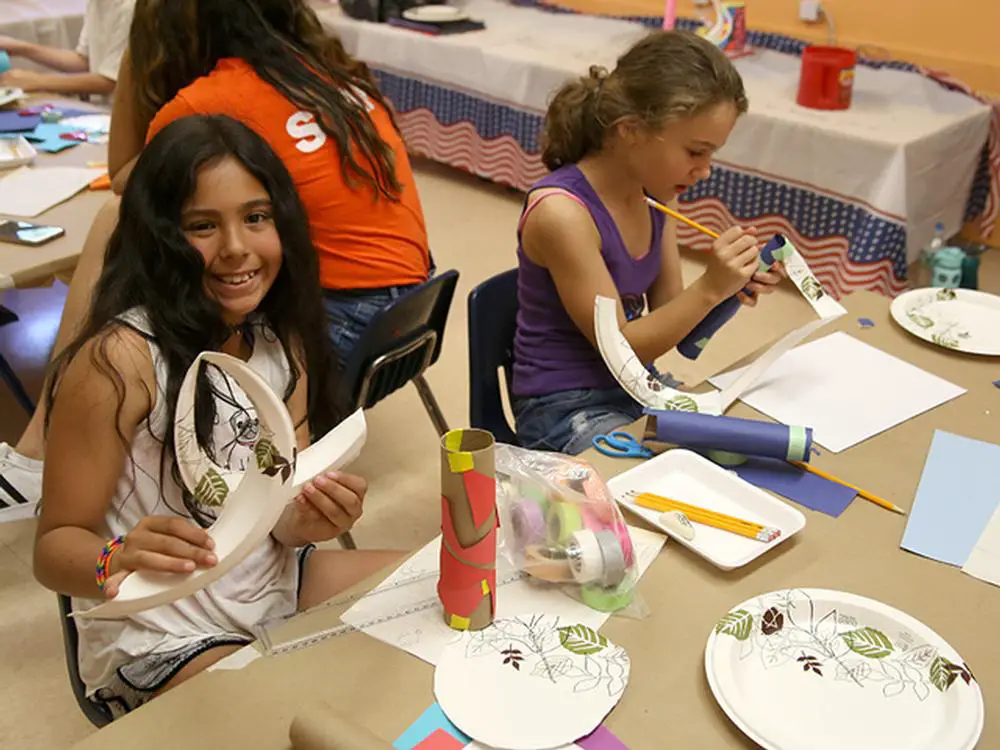 Artistic Design
Grades 1-5
Art is the A in STEAM! ESSK instructors give campers the opportunity to analyze and approach artwork from multiple perspectives. Looking closely at works of art, campers are encouraged to notice details, ask questions, and create meaning. Instructors guide students to make observations, find evidence to support their opinions, and develop visual literacy. Our program in Art enhances our students abilities in: *Design *Balance *Positive and Negative Space *Aesthetic Values *Art Appreciation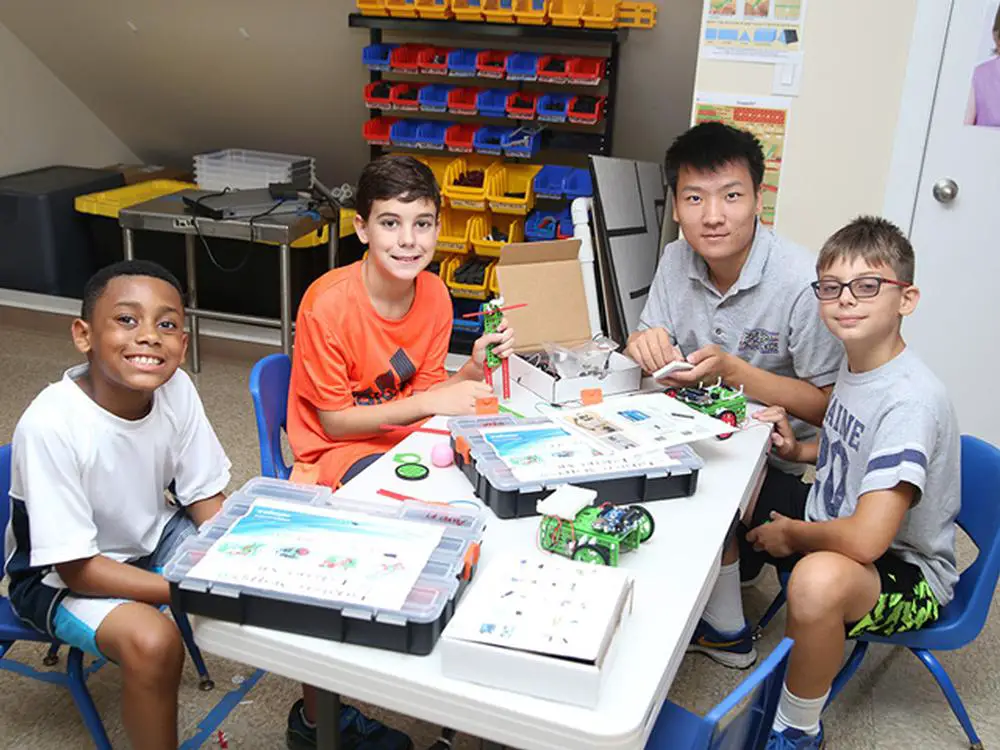 Design Innovation & Robotics
Grades 6-9
This brand new program is offered at the Park Shore Extreme STEAM Science Kids Camp this summer. Students learn to design, prototype, and program robots while using a novel motion synthesis app called MotionGen for designing motions of their robots. This unique combination of the SnappyXO for hardware design and the MotionGen app is the first of its kind to be launched in a summer STEAM camp. Students will learn the concept of forces and motions, mechanism design, electronic circuits, and microcontroller programming led by a Stony Brook University Professor.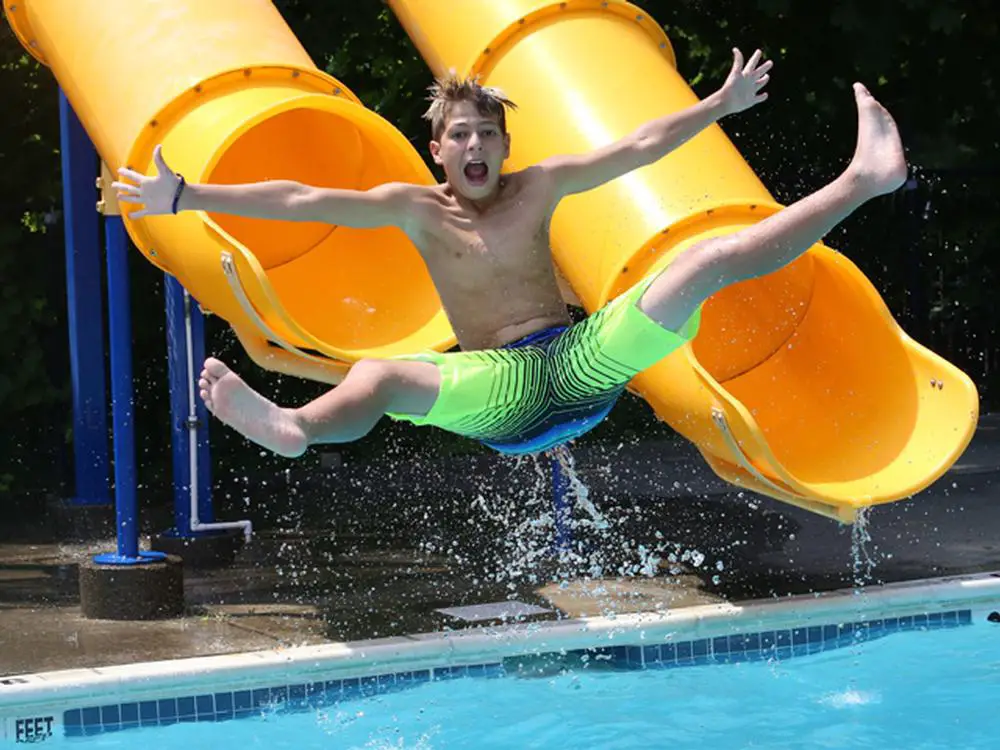 Aquatics
Our Aquatics Program is designed to create confident, safe, capable, and happy swimmers. Three heated pools complete with slides and locker facilities. Our pools are specially designed to accommodate the different ages and abilities of our campers. Our Aquatics Program offers campers the opportunity to progress through the American Red Cross list of swimming skills. Taught by highly trained American Red Cross Swim Instructors and assisted by our group leaders and counselors. Our campers swim twice each day, which increases their opportunity to learn new skills and become stronger swimmers.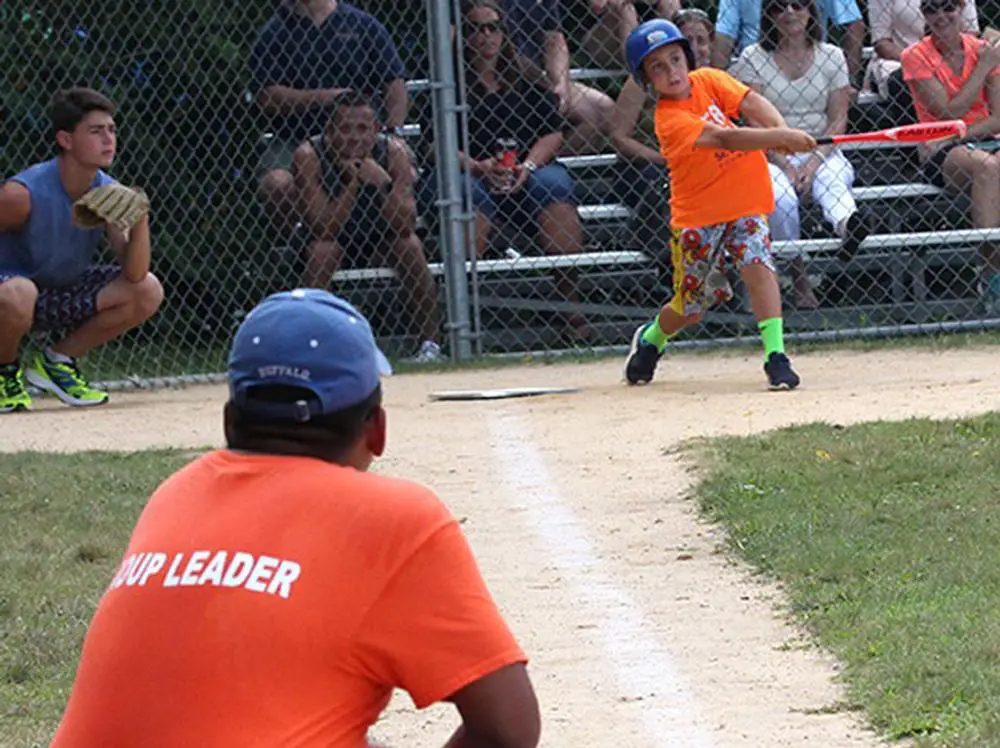 Athletics
Our Athletics Program is a very vital part of every camper s day. All ages develop their skills through a definite planned schedule of athletic activities led by our highly qualified and professional athletic specialists. These skills are improved by providing individual instruction and sports clinics. We coordinate our instructional programs with the proper amount of professional coaching and actual team play based on the age and ability of our campers. Our focus is on creating an exciting athletic environment where all of our campers progress to their highest potential.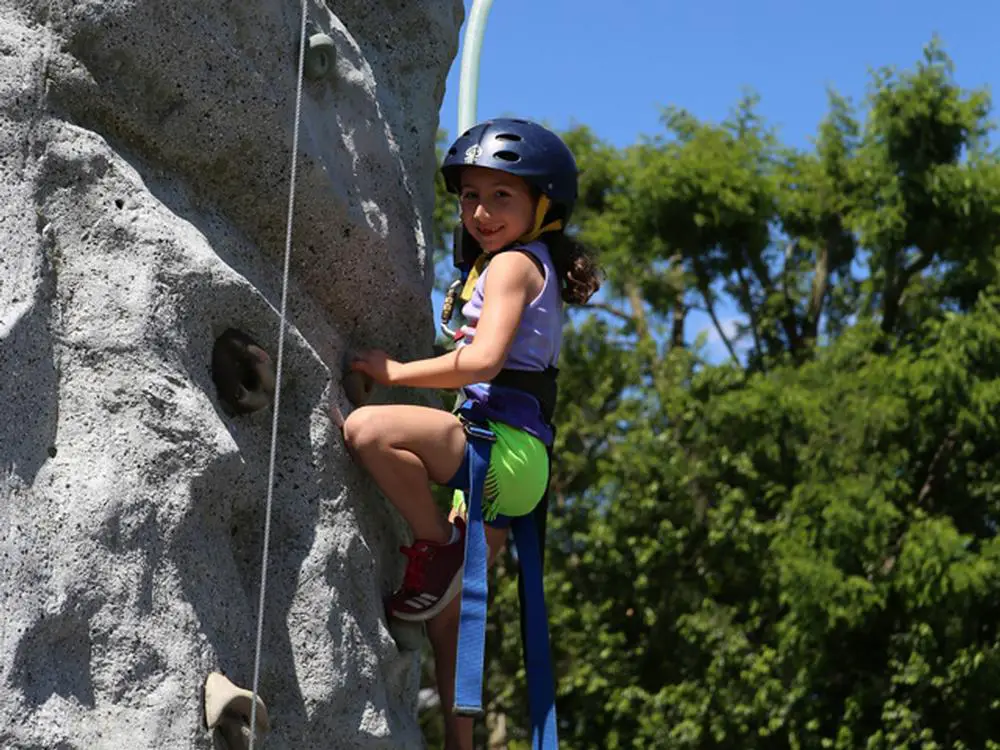 Extreme Adventure
Ready for action-packed adventure EVERY DAY? The Extreme Adventure Programs are among the most popular activities Park Shore has to offer. These activities are led by our highly qualified and trained Extreme Specialists. We provide individual instruction based on the age and ability of our campers. Our focus is on creating an exciting adventure-filled and safe environment where campers build strong self-esteem and confidence while developing new skills. Extreme Adventure activities are: Sky Trail, Bungee, Rock Wall, ATV Challenge Course and Ninja Obstacle Course.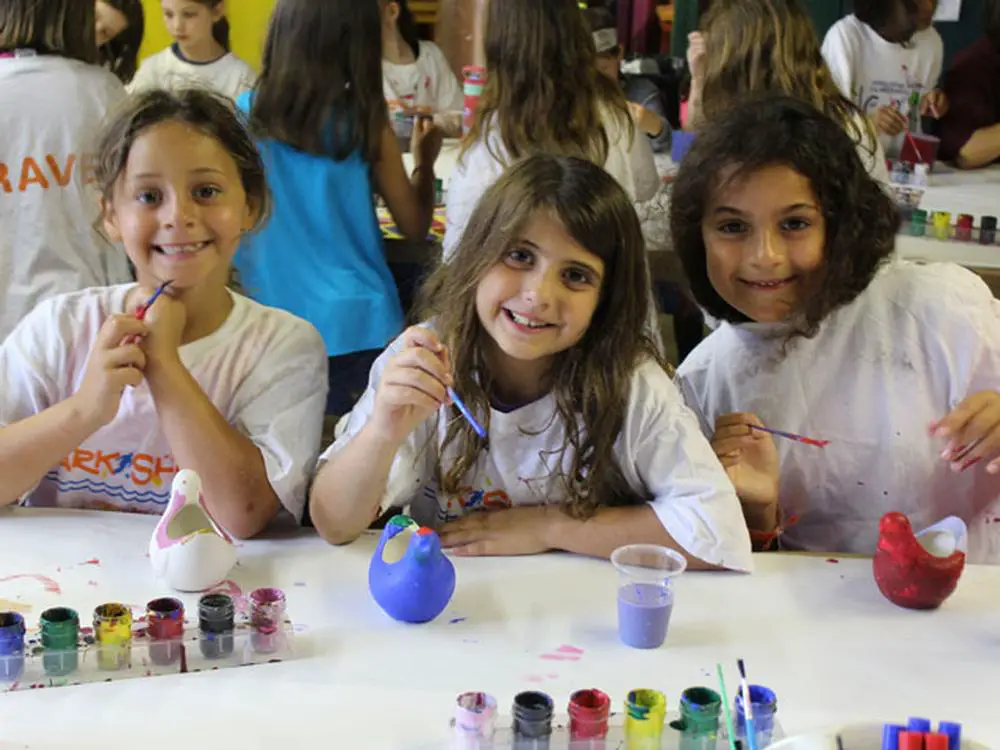 Specialty Areas
Everyday our campers experience a long list of exciting activities led by highly qualified specialists. These activities are designed to tap into each camper s sense of adventure and their creative and artistic abilities. Our newly updated and expanded programs give campers an opportunity to participate in the latest in camp experiences and technology along with the camp traditions. Arts & Crafts, Baking & Cooking, Remote Control Cars, Boats & Rock Crawlers, Performing Arts, Dance/Hip Hop, Cheerleading, Zumba, Aqua, Zumba, Foam Pit, Preschool & Kindergarten Enrichment, Maker Space-Lego Room, Sprayground, Camper Car Wash.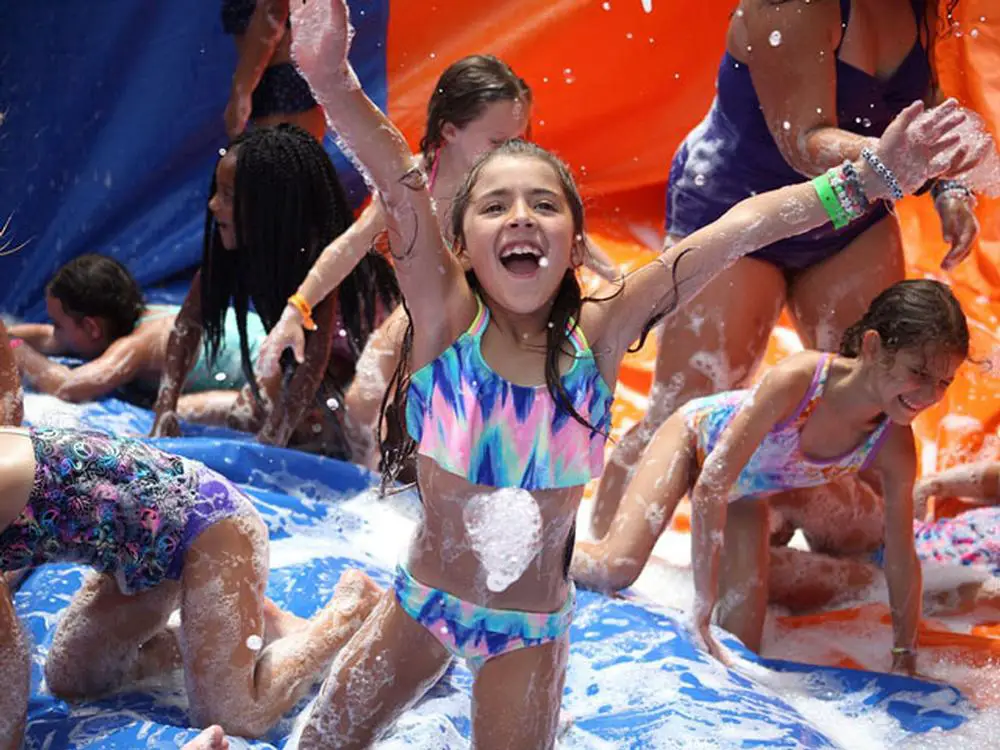 Special Events
With a long list of exciting and thrilling events, our campers get the most spectacular time. We accomplish this by combining our regular schedule with our Themed Special Events each week. Our campers and staff participate in all of the fun and excitement that is generated with the different events that take place. Park Shore has 3 Mascots, over 300 costumes, new Chuck Wagon Train, Fun Bus, 26 high 60 long Water Slide, four Slip-n-Slides, Foam Pit and many bounce rides to add to the excitement.
Please send me information about Extreme STEAM Science Kids at Park Shore
Find More
OPEN HOUSES--PRINT GUIDE

Learn more about Park Shores amazing Day Camp Program and Extreme STEAM Science Kids and our spectacular camp culture at one of our Virtual Open Houses! parkshoredaycamp.com/virtual-open-house.
Meet the Director

Bob and Chuck Budah, owners and directors of Park Shore Day Camp and School est. 1959. Both brothers earned a degree in education and brought their knowledge and passion to Park Shore making it one of the best day camps, preschools and kindergartens on Long Island. Their focus is always about family. These hands-on brothers can always be seen on campus and are available to all. Always keeping Park Shore on the cutting edge, whether it be with their Extreme STEAM Science Kids, or the innovative Sports Track Program, the end result is fun!
Get the Best Kid-Friendly Activities
Sent to You Weekly!