FasTracKids & JEI Learning Center
Click Here to Get More Info
98-00 62nd Drive
Rego Park – Park City, NY

718-441-3762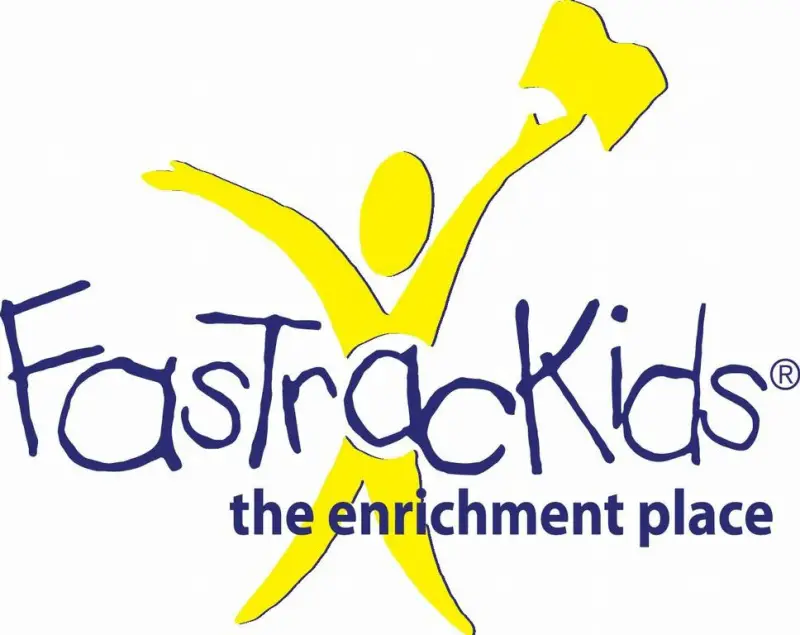 FasTracKids/JEI REGO PARK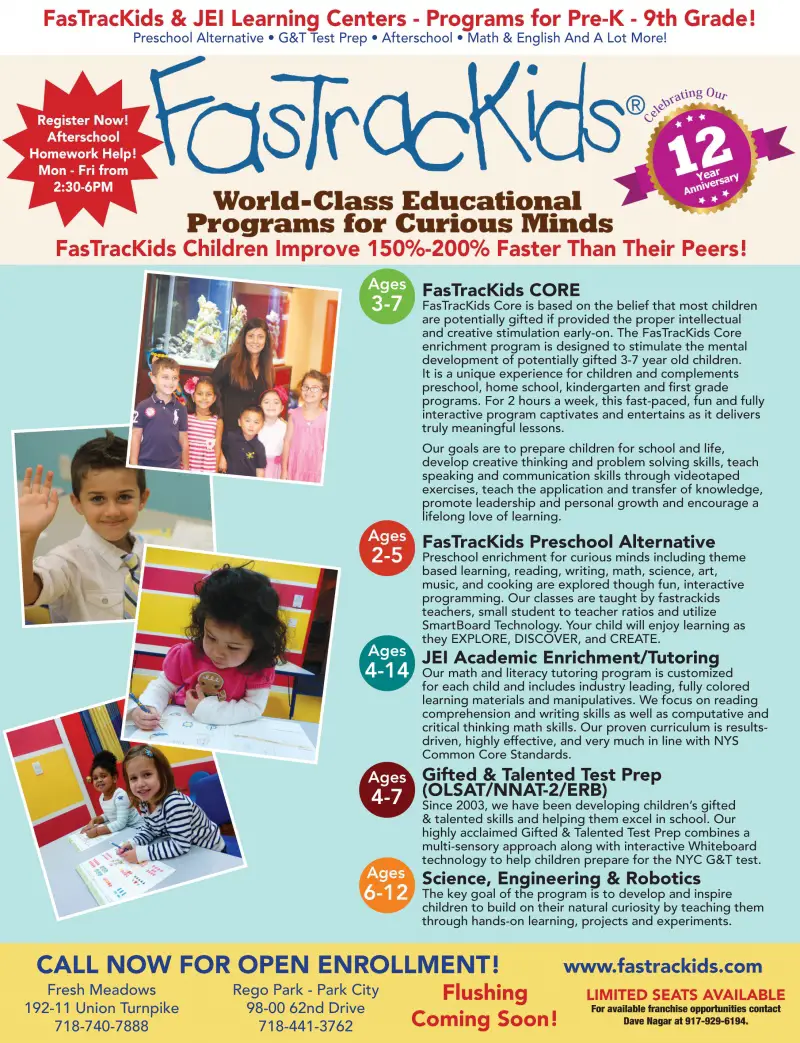 FasTracKids/JEI Learning Center in Rego Park offers programs and classes for children ages 2-14. In addition to the FasTracKids enrichment programs (including science and learning development), students have the opportunity to take advantage of enhancing their academic capabilities in Math, Reading & Writing from Pre-K through 9th grades.
FasTracKids enrichment programs are based on the belief that most children are potentially gifted if provided with the proper intellectual and creative stimulation early on. We offer a two hour per week enrichment programs that enhance a child's development and can be used in addition to regular preschool, Pre-K, or kindergarten.
Our JEI Academic Tutoring Math and Reading & Writing Program is an expertly crafted program, starting with a course intended for four year olds and continuing on until the end of middle school. Through a unique combination of expertly crafted learning materials, individualized curriculum, small group "mastery" teaching, and a step-by-step approach, our Academic Tutoring & Enrichment program has proven to be one of the world's most successful supplemental education programs serving over a million children worldwide every week!
FasTracKids also offers a Preschool Alternative Program for children ages 2-5 years old called Explorers and Discoverers, as well as a Science Program for more advanced students, ages 6-12.
Because of our unique experience in educating some of New York City's brightest children with our own in-house "Gifted & Talented" Programs, we have crafted a highly effective gifted and talented test preparation program for students in grades K-3rd who are seeking entrance into such programs.
In the summer, we offer a unique academic / arts & science enrichment program. This program allows children to beat the summer brain drain by providing a multifaceted enrichment learning experience, all while still maintaining a fun and exciting summer adventure for children where there is no homework or test taking. This program offers flexible attendance options and is quite affordable.
Homework Help After-school Program
Our weekday afterschool program for children in grades K-6. Your child will enjoy a program that is individually designed to meet your family's needs. The afterschool program provides a safe and nurturing environment for your child to sample from a wide array of activities. After-school program is held Monday – Friday from 2:30-6:00PM
Interested in learning more about this business
Submit your contact information to get more info from the business above.