We bring you the most innovative people: the best and brightest, the ones who inject the greatest amount of fun into our lessons, forming an elite team of the most progressive instructors to help spread the word about drowning prevention. Our team teaches Infant Aquatics swim skills for a lifetime in many states throughout the nation. Our mission is to ensure that we bring you the best techniques that you can't find anywhere else.
Infant Aquatics Certified There are many schools of thought regarding swim lessons for children: Should it be survival skills only? Or should it be fun only, then skills when the child is "ready" (in other words, not crying)? At Fin 2 Swim, we bridge the gap between these two approaches. We know that children as young as 6 months can be taught to save themselves in an aquatic emergency. But we also believe that if you have a pool in your backyard, then it is there because you want your family to have fun!
This is why with Fin 2 Swim, survival skills and fun are integrated along with water acclimation, breath control, propulsion and safety to provide your child with the most well rounded aquatic education. You will be so proud of your little one's newly acquired skills – you will see results in weeks, not years!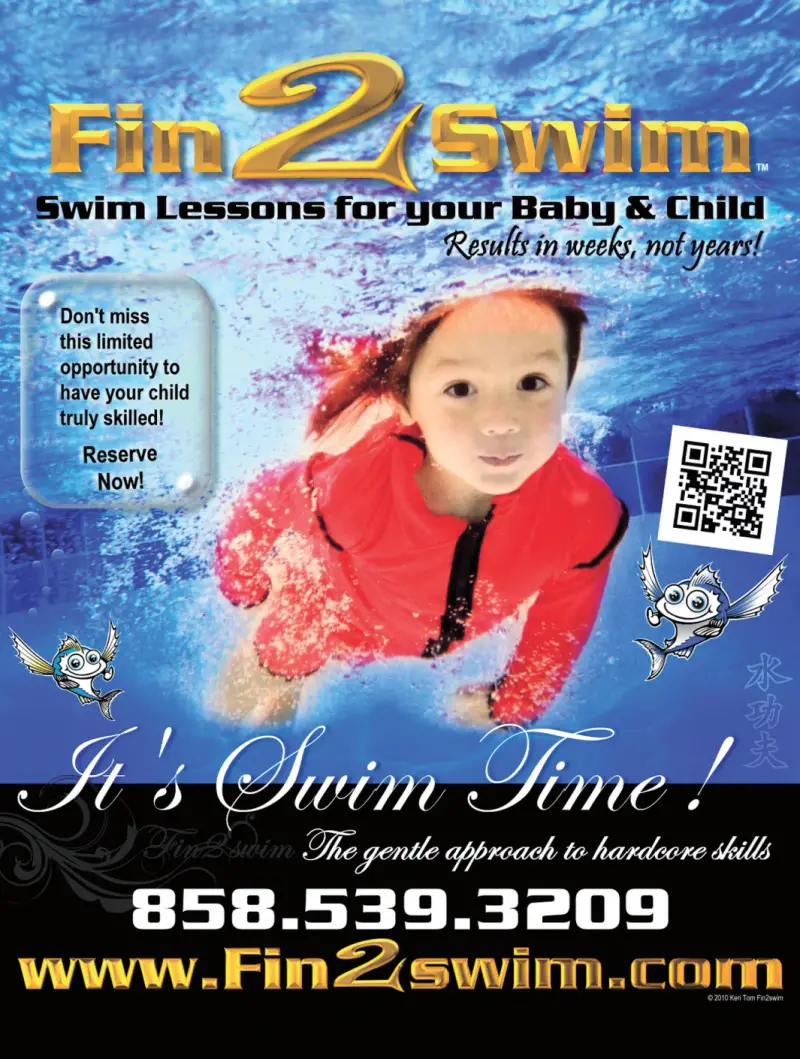 Please send me information about Fin 2 Swim
Find More
Get the Best Kid-Friendly Activities
Sent to You Weekly!