GymCats Gymnastics and Birthday Party Center
1 Odell Plaza at Equalize Fitness
Yonkers, NY
914-965-7676
Our goal at Gym Cats is to build a physical and mental foundation for all sports and to promote athleticism and good health through participation in gymnastics.
Our Classes
* Ages 20 month & up
* Boys & Girls
* Beginner - Advanced
* Private Lessons
Our Birthday Parties
* Ages 3 years and up
* Private Party
* Interactive Play
Our Cheerleading Program
* Tumbling
* Cheering
* Stunting
* GC Xtreme Cheer Team - our brand new competitive All Star cheer program
Summer Camp
*Half day and full day options available
*Gymnastics, themed events, field trips, & much more!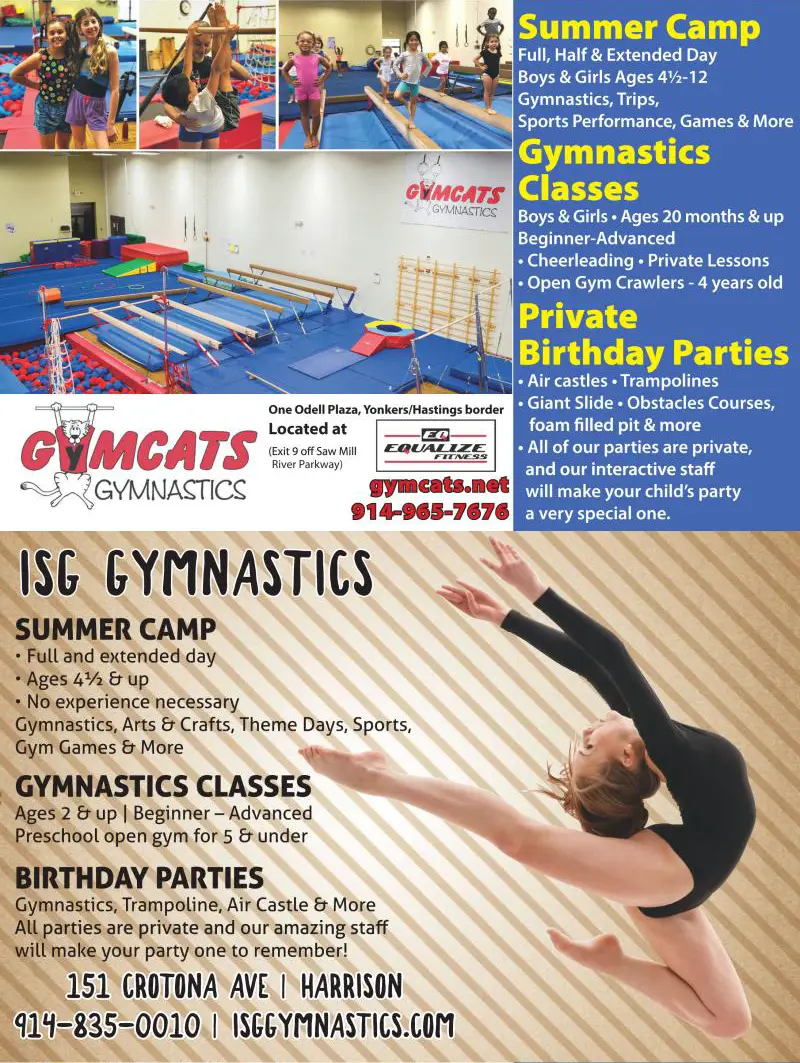 Contact Us About GymCats Gymnastics and Birthday Party Center
Find More
CLASSES - SPORTS & FITNESS

At GymCats Gymnastics, children learn the skills and confidence they need to become better athletes and individuals. Exciting gymnastics classes are offered for boys and girls, ages 20 months to teens, as well as recreational to advanced classes, private lessons, cheer classes, toddler open gym for crawlers up to walkers, and summer camp. GymCats is home to our own All Star Cheer Team, the GC Xtreme All Stars! We are also famous for our unique private birthday parties. Our enthusiastic interactive staff makes your child's party memorable.
Meet the Director

Alyssa Fay is the gymnastics and birthday party director at GymCats Gymnastics. She fully promotes the GymCats approach to teaching, which is fun, educational, beginner gymnastics, along with positivity and enthusiasm. Her goal is for every child to leave GymCats feeling better about themselves than when they came in.

Get things to do with your kids
Delivered right to your inbox