Harvey School (The)
Click Here to Get More Info
Located on a wooded, 100-acre campus in Katonah, New York, The Harvey School is a coeducational college-preparatory school for students in grades 6 through 12. The school's mission is to help students of varying abilities through academic challenge, faculty support and out-of-class activities. AP courses in biology, American history, calculus, chemistry, computer science, English, European history, Latin, and Spanish are available. Technology is integrated throughout the curriculum, and three Internet-accessible labs are available for student use. Basketball, cross-country, dance, football, ice hockey, and soccer are among the sports offered at Harvey. An optional five-day residential program is available for students in grades 9 through 12.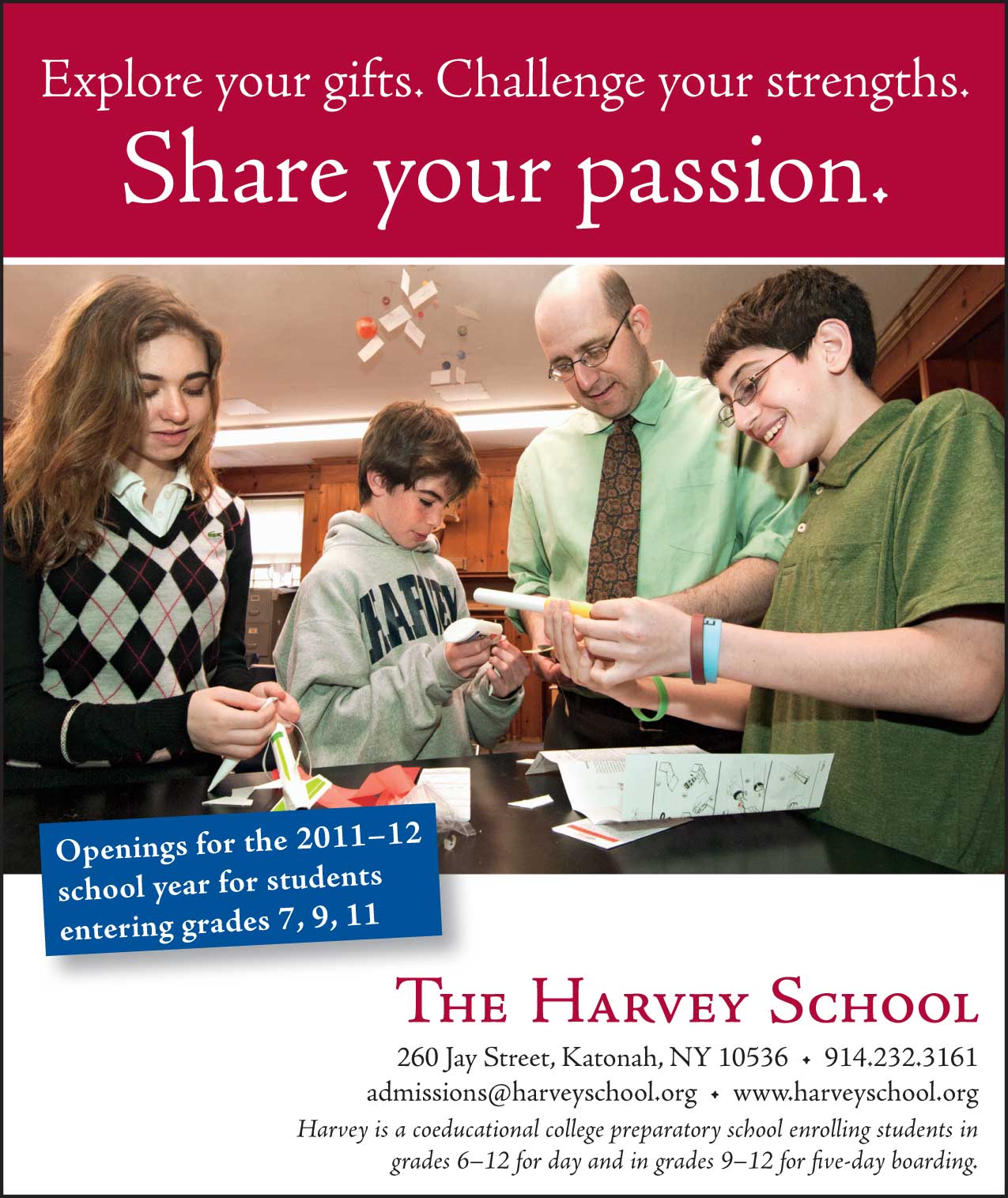 EDUCATION - PRIVATE SCHOOLS
With a typical class size of 10, our extraordinary faculty have the time and space to work with every student to ensure all students are challenged to reach their full potential and become their best selves. We offer a competitive athletic program, extensive instruction in the performing and fine arts, more than 20 clubs, an international student program, cutting-edge technology, service learning, and five-day boarding for students in grades ninth through 12th.
Contact Me About Harvey School (The)
Read More About Harvey School (The)