Who We Are Our Offerings Our Locations Other Programs
About Hex & Company
Hex & Company is a board game cafe with several locations in Manhattan. Our cafe offers friends and families a place to unplug and connect over board games and delicious food and drink. We offer many programs for kids, including after school enrichment programs, school break and summer camps.
When kids play together face-to-face, they develop critical thinking, interpersonal and strategy skills. That is the main goal of our play-based enrichment curriculum, which is built upon neurodevelopmental theory. We create a enriched learning environment that teaches valuable problem solving skills and encourages social engagement. Kids have a blast and are blissfully unaware of how much they're learning!
Meet Our Team
Dr. Jon Freeman - Founder & Curriculum Developer
Dr. Jon Freeman is a Clinical Psychologist, Neuroscience Researcher and board-and-card game enthusiast. Prior to his work with Hex & Company, Dr. Freeman developed and ran a neuroscience research facility in a Manhattan-based clinical re-search organization. He also held a private psycho-therapy practice, where he worked with children, adolescents, and families. There he gained an understanding of the importance of social spaces within a community. It's this social space Dr. Jon endeavors to create, blending his experience with his lifelong passion for board games and a love of teaching to develop our enrichment program.
Sean Ireland - Afterschool Coordinator
Sean Ireland draws on his experience working directly with children in after-school and extracurricular programs in the United States and Italy teaching subjects ranging from English and Film to Computer Science and Game Design. As co-founder and COO of GoCode, a private tutoring service in New York City, Sean helped to ensure every student had access to the support they needed to succeed. A roleplayer since age thirteen, Sean runs and plays various tabletop RPG as well as organizing New York City's competitive League for the game Twilight Imperium.
Vic Priano - Afterschool Coordinator
After teaching sequential art and traditional screen-printing at the college level, Vic decided to challenge themselves by taking the Board of Education to the task of alternate opportunities for arts enrichment by developing a comics and narrative design program - which utilized components of creative writing, world-building and visual story-telling. Vic joined Hex & Co because they resonated with our enrichment and top-down learning goals. Vic brings quite a bit to the table-top, including their expansive background in independent RPGs and their attachment to games like Power Grid, Star Trek Ascendency, Arkham Horror and Mansions of Madness.
Ryun Valdez - Afterschool Counselor
A Colorado Native and Tabletop enthusiast. Ryun Valdez is an after school and summer camp counselor for Hex and Co's Upper West Side location. If you have visited Hex and Co on Saturdays you may have noticed Ryun Dungeon Mastering for Hex's weekend kids and family D&D. Or perhaps you have seen him during after school hours, teaching his favorite games like Magic: the Gathering, Ascension, or Terraforming Mars. Either way, Ryun is passionate about promoting a fun environment for kids to learn new games, practice good sportsmanship, and develop winning strategies.
Brandon Moore - Afterschool Counselor
Brandon Moore has been working with kids and teenagers since high school in many different capacities: in private schools, in educational camps, in youth ministries, in children s and special needs programs, and as a paraprofessional. Brandon loves teaching kids at Hex & Company the mechanics of his favorite games, including skills like deck building drafting, worker placement, and many others.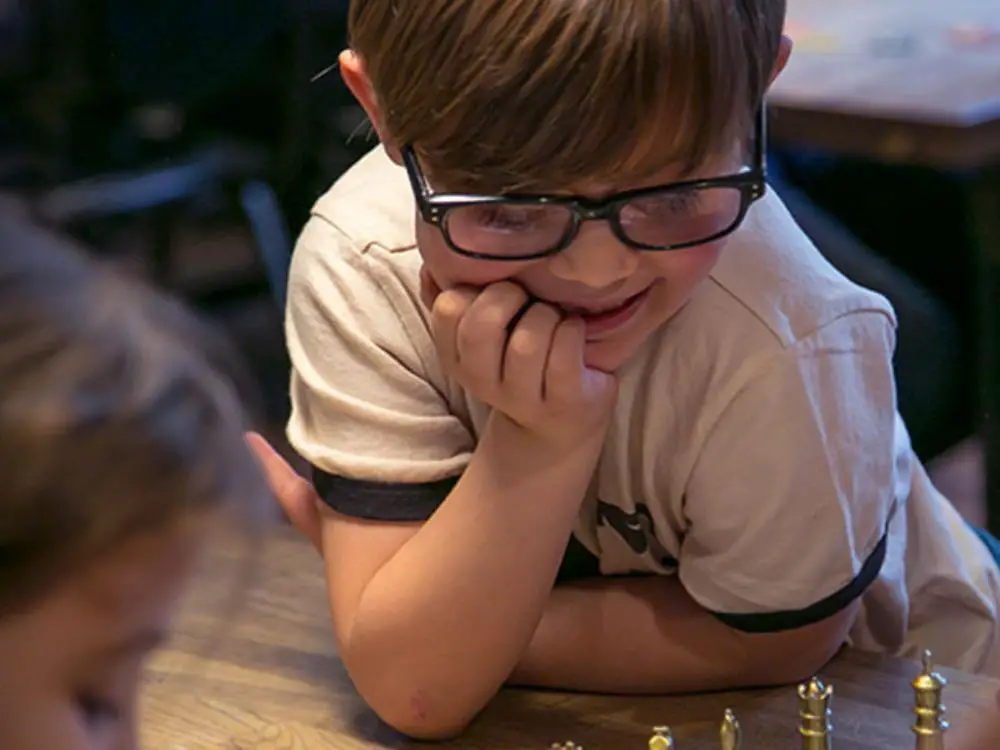 Brain Benders
This Mensa Select series is for children in grades K-1 who have shown an interest in games that involve strategic thinking. Your gamers will be introduced to classic games and strategy basics all designed to promote linear mathematical concepts, working memory, and perceptual organization. Throughout the program, participants will focus on practicing good sportsmanship while simultaneously having fun trying to outwit and out-strategize their opponents. Game List may include: Mancala, Senet, Look Look, Mine Shift, Qwirkle, Dizios, Yikerz, Sleeping Queen, Gin Rummy, Chess, Bakers Dozen, Loot, Tsuro, Sushi Go, Carcassonne.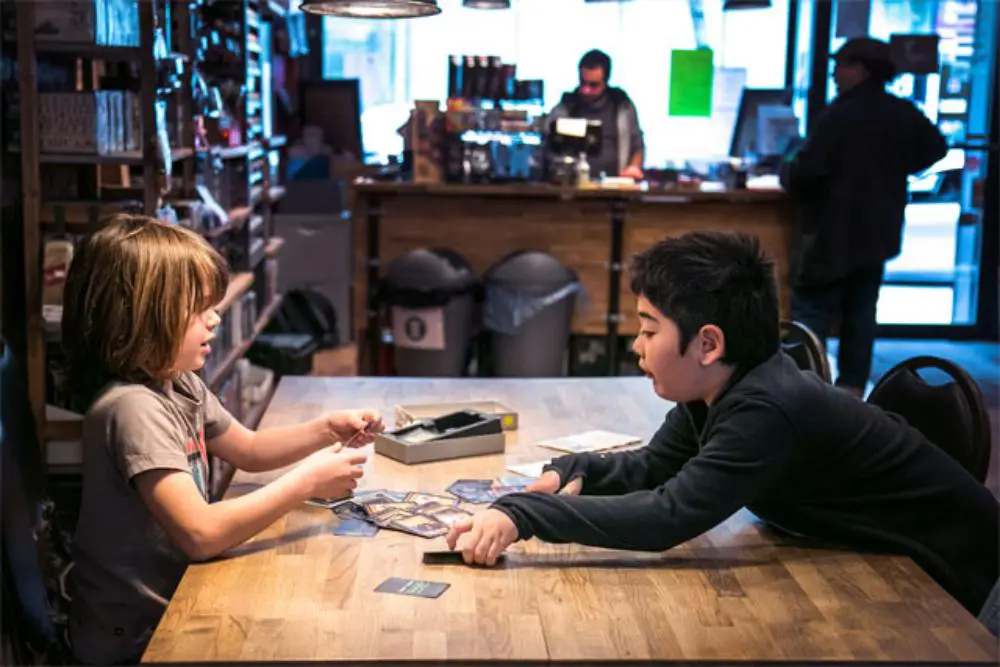 Mind Masters
This problem-solving series is for children grades 2-3 who have either completed Brain Benders or demonstrate an affinity for strategic thinking. We introduce these gamers to a wide range of game genres from ancient strategy to modern board games. Throughout the program players will explore deeper strategy elements and multidimensional thinking. As always, participants will also focus on issues of good sportsmanship while simultaneously trying to outwit and out strategize their opponents. Games may include: 7 Wonders, Carcassone, Settlers of Catan, Scrabble, Boggle, Sushi Go!, Splendor, Dragonwood, Machi Ko-ro, Ticket to Ride, Small World.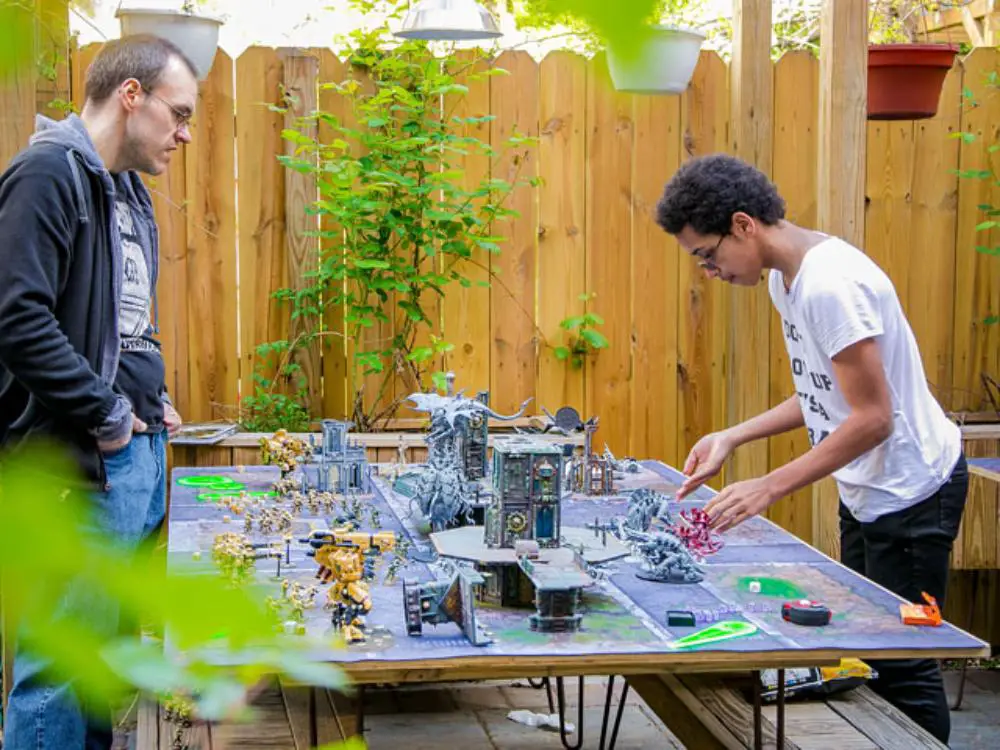 Strategy Specialists
Our most advanced board game program is for veterans of our After School programs and older kids (grades 4-8) who are interested in more complicated strategy games. A wide range of game categories are explored in a progressive curriculum with the intent of playing a complex variety of mechanics, subject matter and strategies. Students will continue to develop their strategic thinking, planning and good sportsmanship as they play both competitive and cooperative games.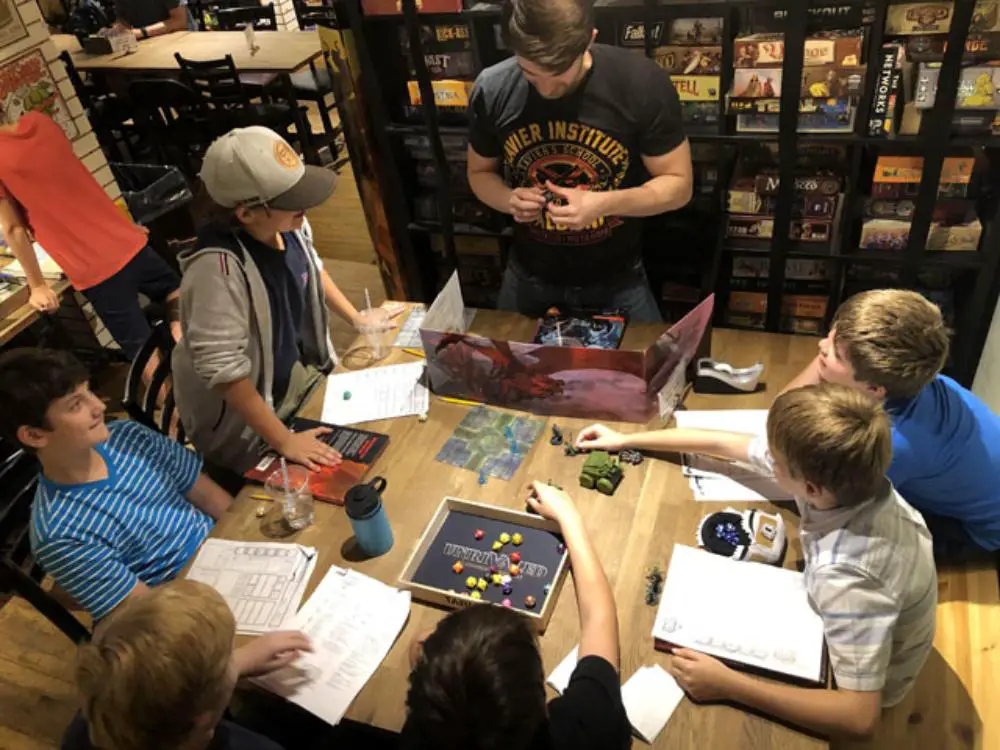 Role Playing Games
This program will introduce players to the core concepts of tabletop role play and teach the rules of a few beginner-friendly game systems. Tabletop Roleplaying Games (RPGs) are narrative game systems that encourage cooperation, decision-making and creative thinking. RPG players are immersed in a shared story-telling experience as they work together to overcome obstacles and solve problems.
Game systems may include: No Thank You Evil!, Mouse Guard, Dungeon Crawl Classics and Dungeons & Dragons.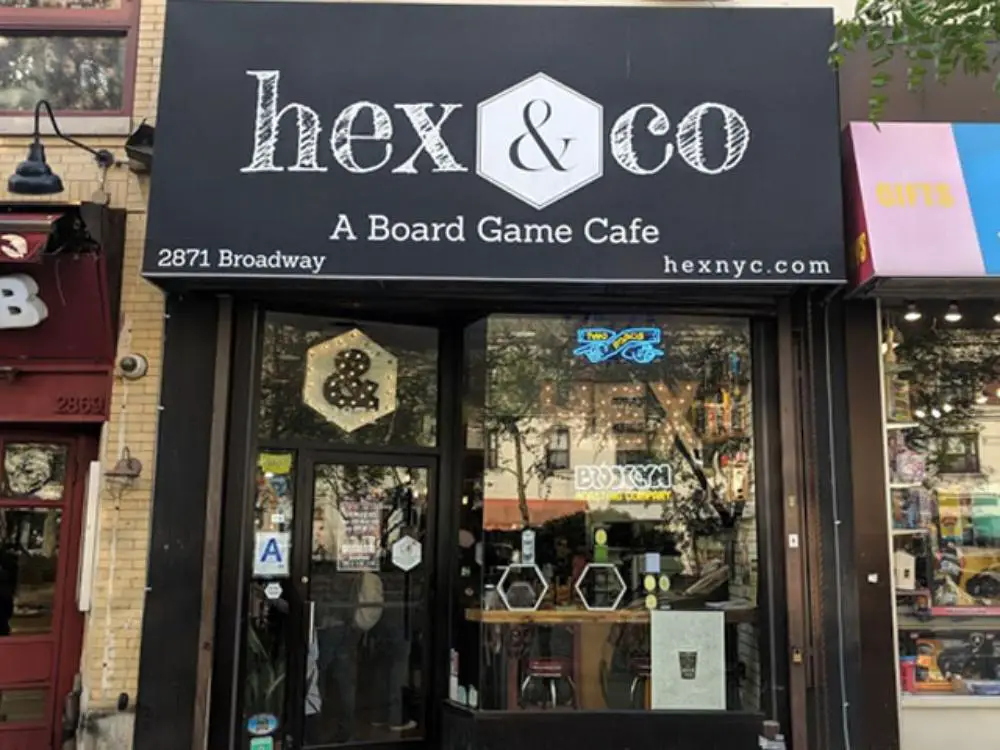 Hex West
Located at 2871 Broadway in Morningside Heights, Hex & Company is Manhattan's largest board game cafe!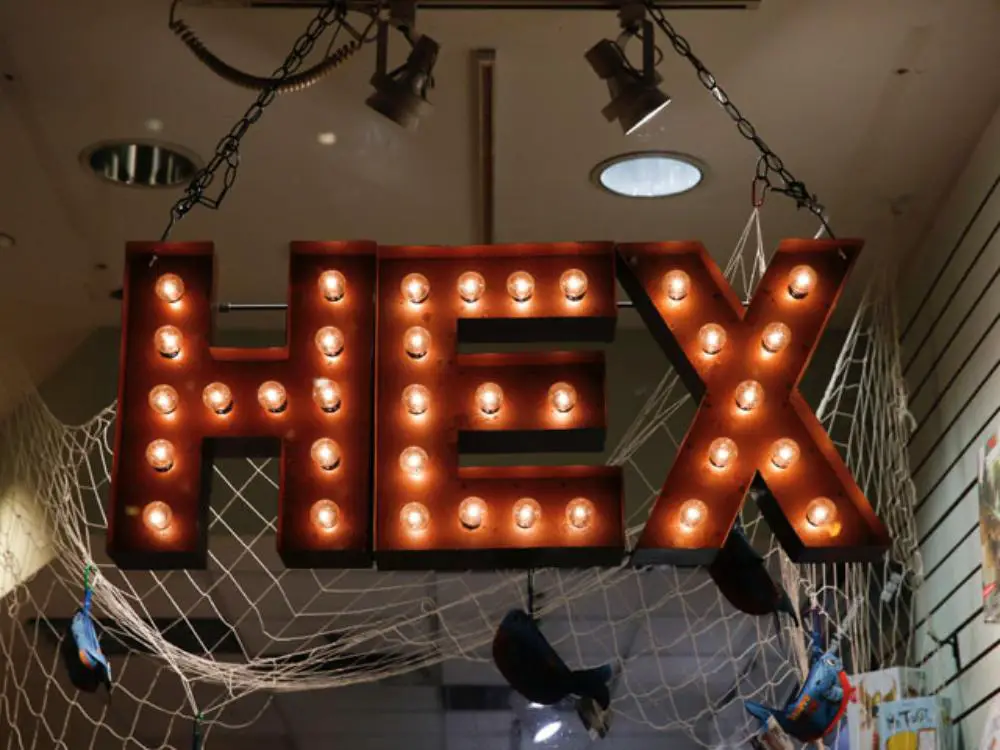 Hex East
Located at 1462 First Avenue, the Hex East location is brand new this Fall.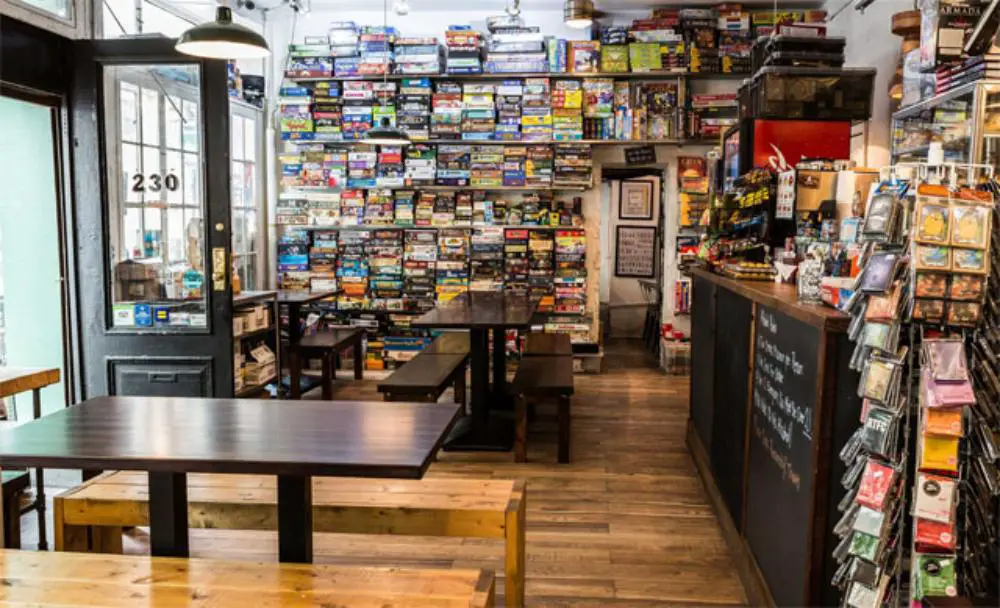 The Uncommons
The Uncommons, located in the heart of Greenwich Village, is Hex & Company s sister store.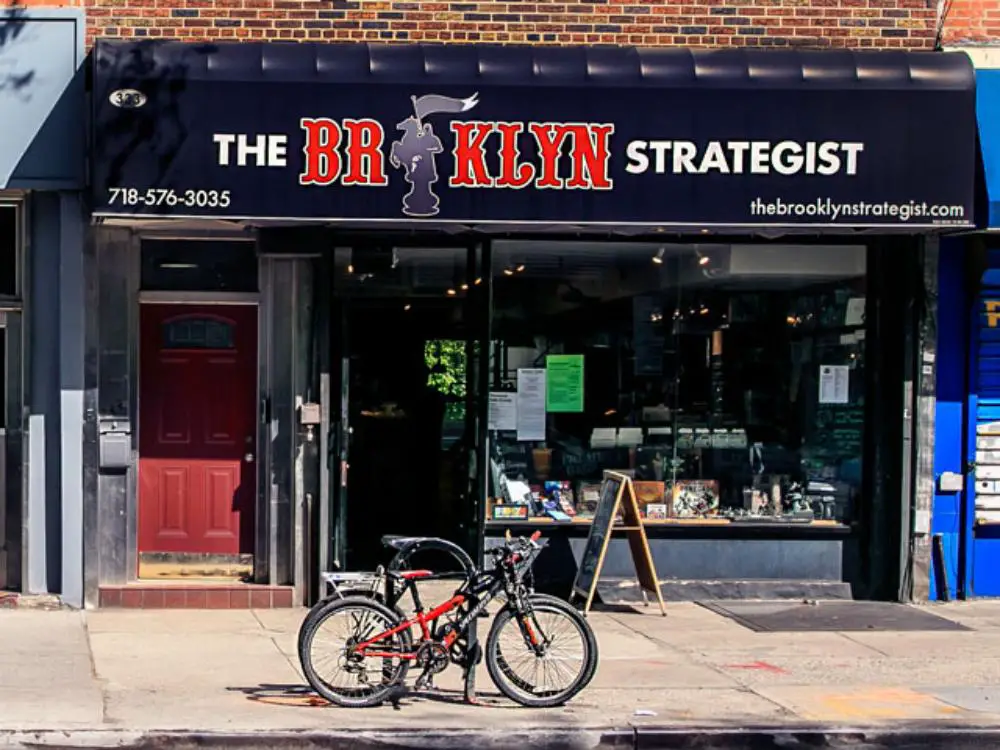 The Brooklyn Strategist
Located at 333 Court Street in Brooklyn, The Strat is the birthplace of our after-school enrichment program.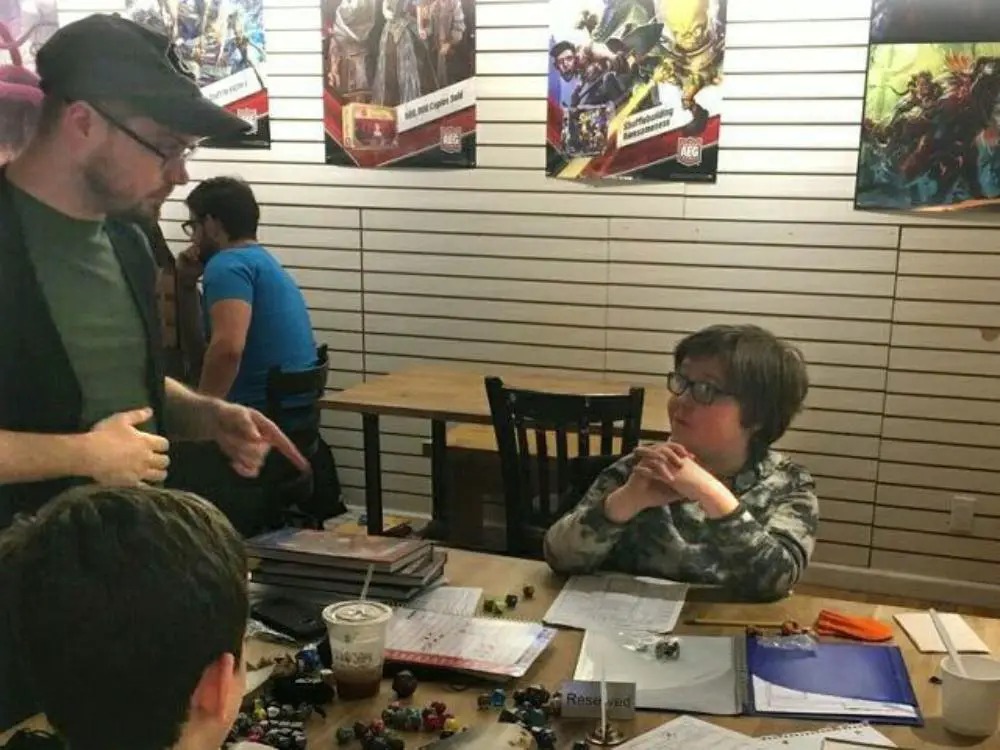 Family D&D
Our Family D&D games are for young Adventurers and their Guardians! (A Guardian is not required to be present for a participant to attend). Every Saturday at our West Side location, players will explore unforgettable stories and exciting situations tailored to a family setting. In addition to practice with reading, writing, mathematics and communication skills, players will be practicing advanced character development, teamwork, and problem-solving under the oversight of our professional staff Game Masters. Beginners are always welcome. Our Game Masters are experts at teaching the game to new and novice players!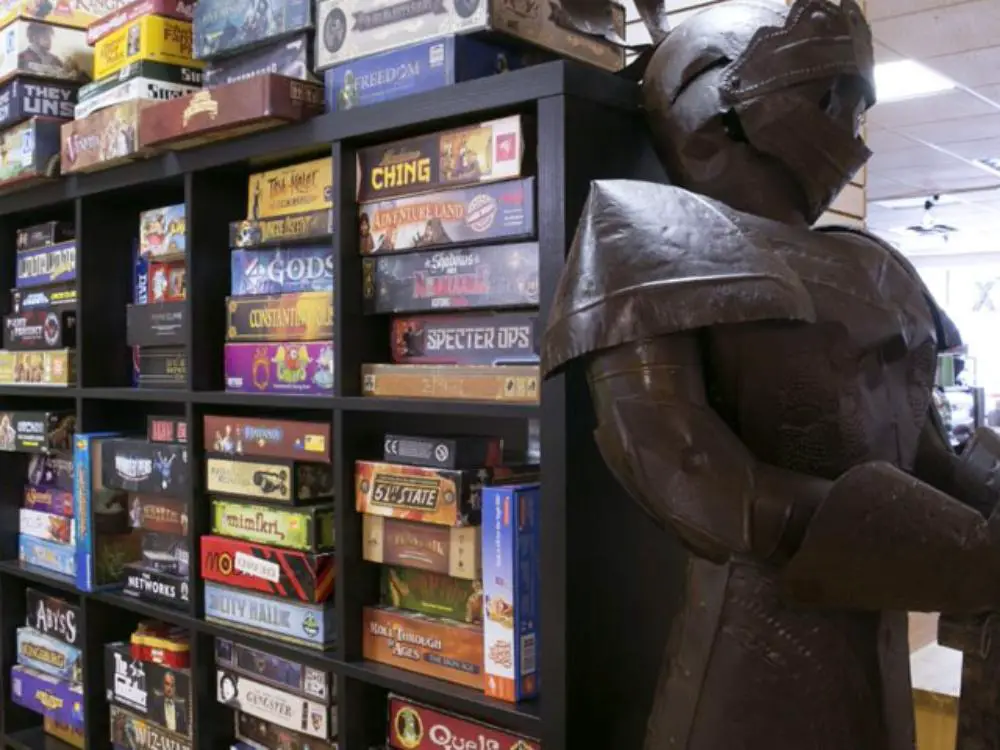 Birthday Parties
Bust out the perfect party games at Hex & Company. We host parties of all kinds both in-store and offsite. We ll work with you to fit any theme and build a menu and game list around it. We ll teach you new games and even run games like Dungeons & Dragons for your party!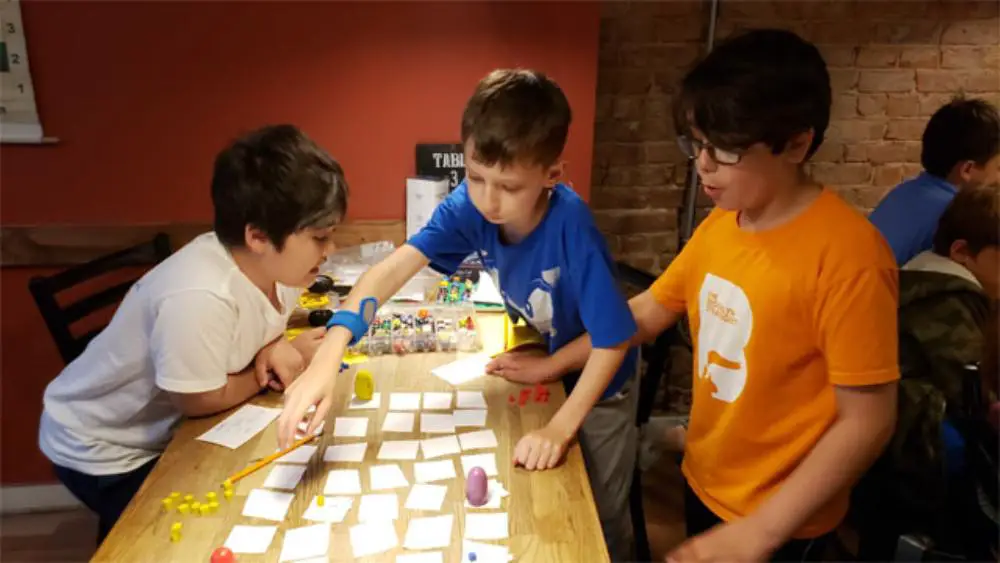 Summer & School Break Camps
We offer all-day camps on most days out of the year where school is not in session. Students play their favorite board games, learn to create new ones, and stretch their critical thinking muscles while supervised by our camp counselors.
Contact Us About Hex & Co
Spring Family Activities in Your Inbox!
Sent every weekend