International Academy of New York
4 E. 90th St.
New York, NY
212-641-0260

A gem on the Upper East Side right next to Central Park, the International Academy of New York has been featured on television for its bilingual program. The school is multi-cultural and diverse, developing culturally astute, confident and caring students with fluency in Mandarin or Spanish, while excelling in literacy and math. IANY delivers personal attention to each student, nurturing their intellectual, physical, creative, social and emotional development, teaching them the skills to contribute and thrive in today's world. Pre-Nursery (2 by Sept.1) through Grade 8.

Meet Shelley Borror Jackson, Head of School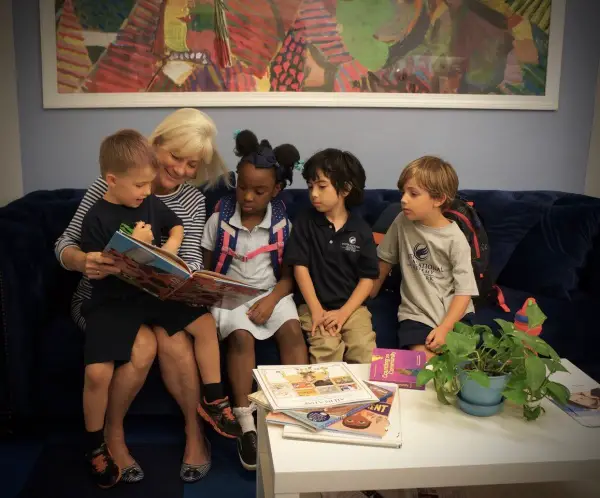 Ms. Jackson has been leading schools for 25 years. Her career began as a public school principal in Downeast Maine where she also taught literacy courses for the University of Maine. She served for sixteen years as head of The Bement School, a K-9 junior boarding school in Deerfield, MA. Ms. Jackson has been a regular columnist for the International Reading Association, and has published a number of articles in a range of professional journals. Creating multi-cultural respect and building diverse communities has long been a passion and trademark of her leadership. Ms. Jackson says: "At the International Academy of New York, diversity, bilingual, and culture aren't just words in a viewbook or on a website; they're at the center of everything we do. Students at the International Academy work with teachers from around the world, many of whom are native speakers of Spanish and Mandarin, the focus of our bilingual curriculum. A parent once said, "This is the first school I've seen where you don't even have to talk about diversity. You just live it." I appreciate that compliment, but we will always be a school fully engaged in that conversation."

| | |
| --- | --- |
| | |
For more information, click here.
Be the first to know!
Get the most exciting updates from NYMetroParents