Kent Prep
Click here to get more info
194-11A Northern Blvd.
Bayside, NY

718-423-5757

Based upon a model of early immersion in academic and leadership training, Kent Prep provides classes, mock tests, and individualized consulting services that help students boost their confidence levels in and out of the classroom.
Specializing in Gifted & Talented and NYC statewide test preparation, to specialized high school and SAT preparation, Kent's enrichment programs work to help all students meet their full potentials all year round.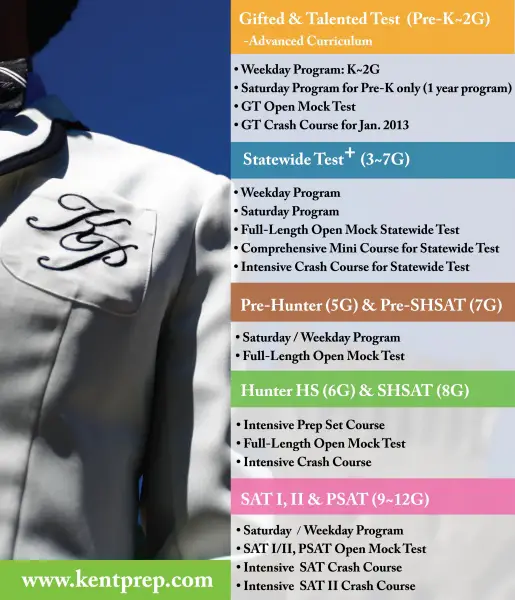 SUMMER FUN PROGRAMS & CLASSES PRINT GUIDE
This seven-week program helps prepare high-achieving students, from kindergarten to 12th grade, for success by allowing them to pre-learn next grade level material before the 2019 semester begins. Certified instructors lead small classes to provide focused instruction to improve critical thinking skills, test taking proficiency, reading comprehension, and writing.
Contact Me About Kent Prep
Find More
Get NYMetroParents via Email