Kids Place Early Childhood Center
Click here to get more info
55 Trade Zone Drive
Ronkonkoma, NY

631-981-9190
At Kids' Place Day School, our NYS certified teachers provide superior educational programming to young children enabling them to flourish as they develop exceptional requisite skills necessary for school success in the coming years. A Literacy Based and Arts in Education Program is the focus of our educational intent. Exciting, high interest activities & materials spark children's imagination and creativity by focusing on nourishing academic achievement and cultivating children's talents and competency.
Our teaching staff/administrators are highly experienced and facilitate children's learning by integrating a multiple modality curriculum based on proven methods. We utilize a multi-sensory approach to teaching, incorporating a guided reading, literacy based program. ALL children are enabled to become strategic and independent readers while learning in a safe, nurturing environment.
Early learning years are critically important for young children in order to assure highly attainable growth and school success. At Kids' Place Day School, we strive to provide quality assurance in every aspect of our program in order to ensure successful school experiences for all young children who we serve.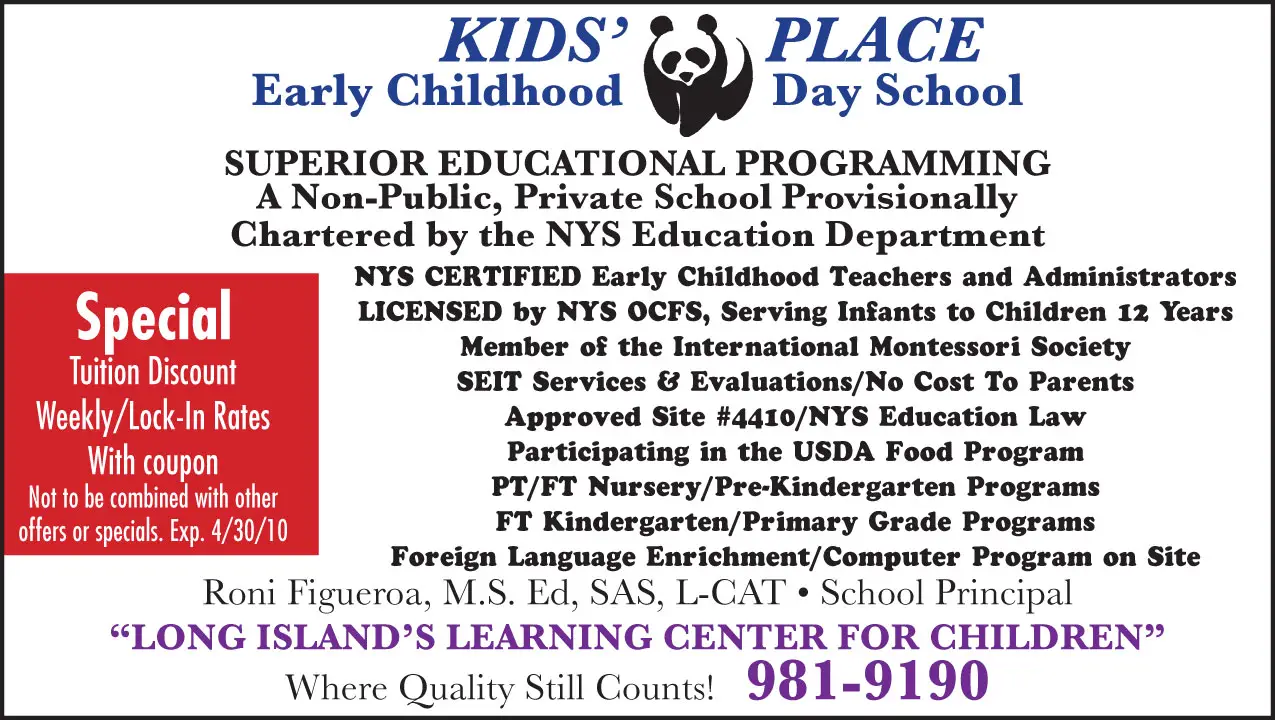 Contact Me About Kids Place Early Childhood Center
Find More
Get NYMetroParents via Email