Law Offices Of Brad H. Rosken, PLLC
534 Broadhollow Road, Suite 275
Melville, New York
631-379-9569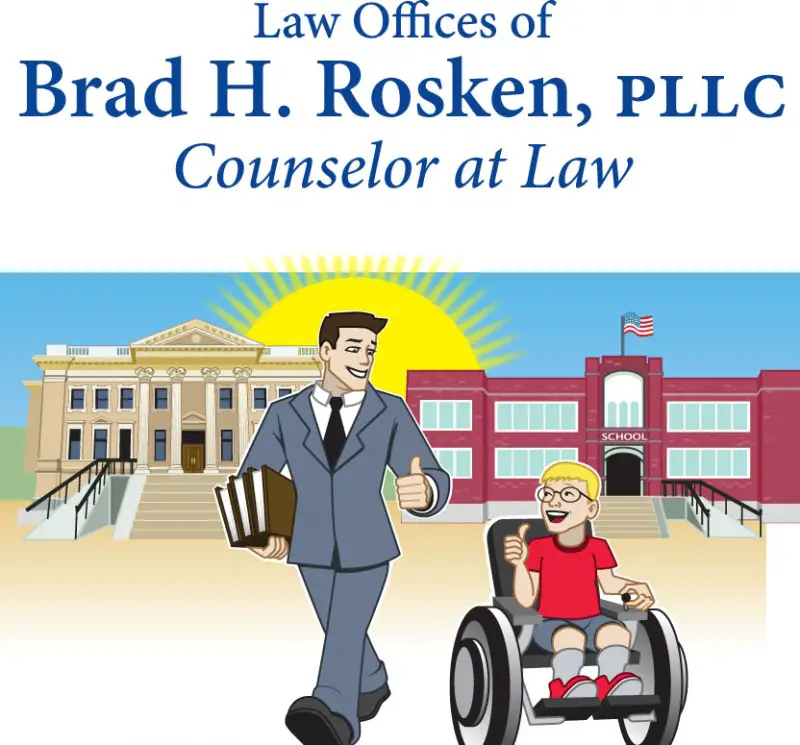 School districts consult their attorneys, why shouldn't you? Mr. Rosken is an experienced trial attorney; he is also a parent of a child with special needs. He will counsel you and develop the most effective strategy to achieve your goals of obtaining the maximum that your child is entitled to.
BRAD H. ROSKEN, PLLC
Brad H. Rosken is presently the managing partner in his own firm, the Law Offices of Brad H. Rosken, PLLC. His firm specializes in representing students with disabilities in their struggle to obtain the proper and necessary services from their local school districts as well as representing injured plaintiffs involved in personal injury actions. The main goal of representing children with disabilities is to ensure that these children receive a Free and Appropriate Public Education (FAPE) in the most Least Restrictive Environment (LRE) possible. Mr. Rosken expanded into this area of law shortly after learning his own son was diagnosed with cerebral palsy. Prior to opening his own firm he worked for several different plaintiff side personal injury law firms in Manhattan. He has also argued and drafted briefs before the Appellate Divisions of New York State. Before becoming a personal injury attorney he was an Assistant District Attorney in Bronx County. His last year in the District Attorney's Office he was assigned to the Narcotics Bureau where he handled narcotics related felonies from their arrest through to trial. He graduated from Touro Law Center in the spring of 1993. He is a certified New York State Impartial Hearing Officer and is presently hearing cases in New York City against the Department of Education as well as in Rockland and Westchester Counties. Mr. Rosken is presently admitted to practice law in all courts in the state of New York as well as in the U.S. District Court for both the Eastern and Southern District of New York. He is currently a member of the American Association for Justice (formerly known as ATLA), the Suffolk County Bar Association, Trial Lawyers Care, COPAA (Council of Parents Attorneys and Advocates), and is on the Board of Directors of the Custom Education Foundation (CEF). You can learn more about Mr. Rosken's practice at his web site located here.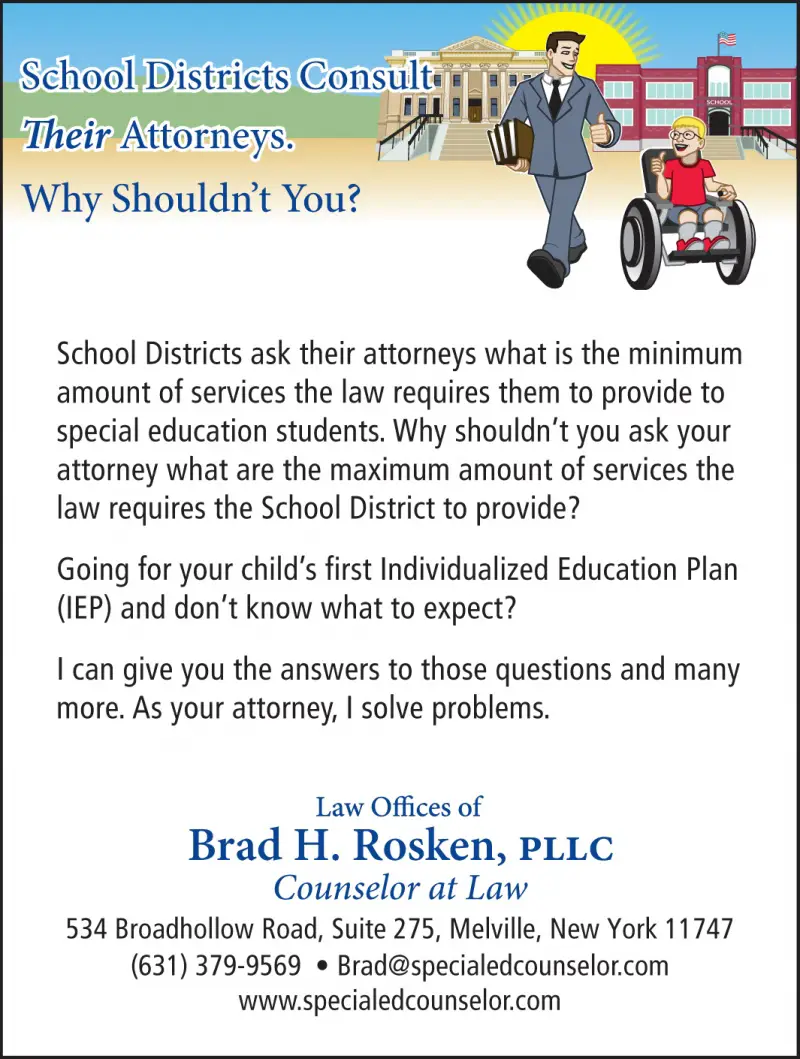 Contact Us About Law Offices Of Brad H. Rosken, PLLC
Find More
Get things to do with your kids
Delivered right to your inbox