Long Island Explorium
101 E. Broadway
Port Jefferson
631-331-3277
| | |
| --- | --- |
| | |
The Long Island Explorium was launched in 2004 by a consortium of scientists, educators and entrepreneurial residents seeking to provide a rich educational STEM experience to the Long Island and NY metro area community. In May of 2005, the Explorium was designated as a 501(c)3 not-for-profit and was chartered with the New York State Department of Education. Our vision is to be a world class leader in STEM discovery, learning and innovation that will shape the intellect, social values and principles of future generations. The Explorium seeks to support and develop the next generation of creative thinkers and problem solvers. Our curriculum, exhibits and educational approach are unique by design, developed to spark inventive solutions, build confidence by embracing the "fail forward" concept and foster teamwork through hands-on workshops and activities that pose challenges with multiple outcomes or solutions. Because of this focus on creativity and innovation, the Explorium is recognized as Long Island's Family Maker Space, a place for families to play, create, build and grow together. Today, the Explorium continues to expand its programming to include professional teacher development and training to meet the goals of the Next Generation Science Standards in New York State.
The Eastern Long Island Maker Faire has grown and for the 5th Annual year, we are renamed to the Maker Faire Long Island. Tickets are on sale now. Join us on June 6th, 2020 for a celebration of the Maker Movement.
Visit https://longisland.makerfaire.com/ for more info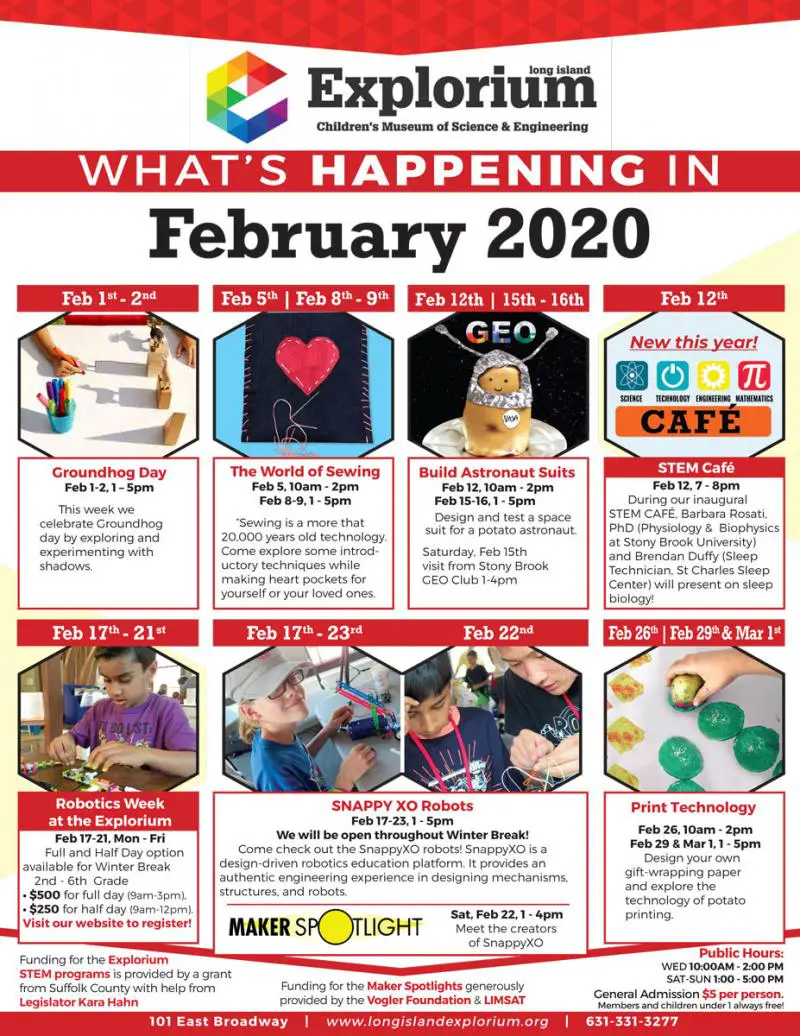 Winter Break Engineering & Robotics Camp
Monday, February 17th - Friday, February, 21st, 2020 - Winter Break
By popular demand, we are offering FIVE days of Robotic camp experiences!

Sign up for one week of Engineering Design and Introductory Robotics.

We will explore engineering design and robotics building simple, and not so simple machines - including motorized robots. The full day participants will also be introduced to coding and spend some time each day outside.

All our programs are run by highly qualified educators and certified teachers. We bring programming & design concepts, aligned with common core standards, for 2nd through 5th grade in a fun way to inspire interest in S.T.E.A.M.

Visit Our Website & Register Today Space is Very Limited!
https://longislandexplorium.org/events/winter-break-robotics-camp/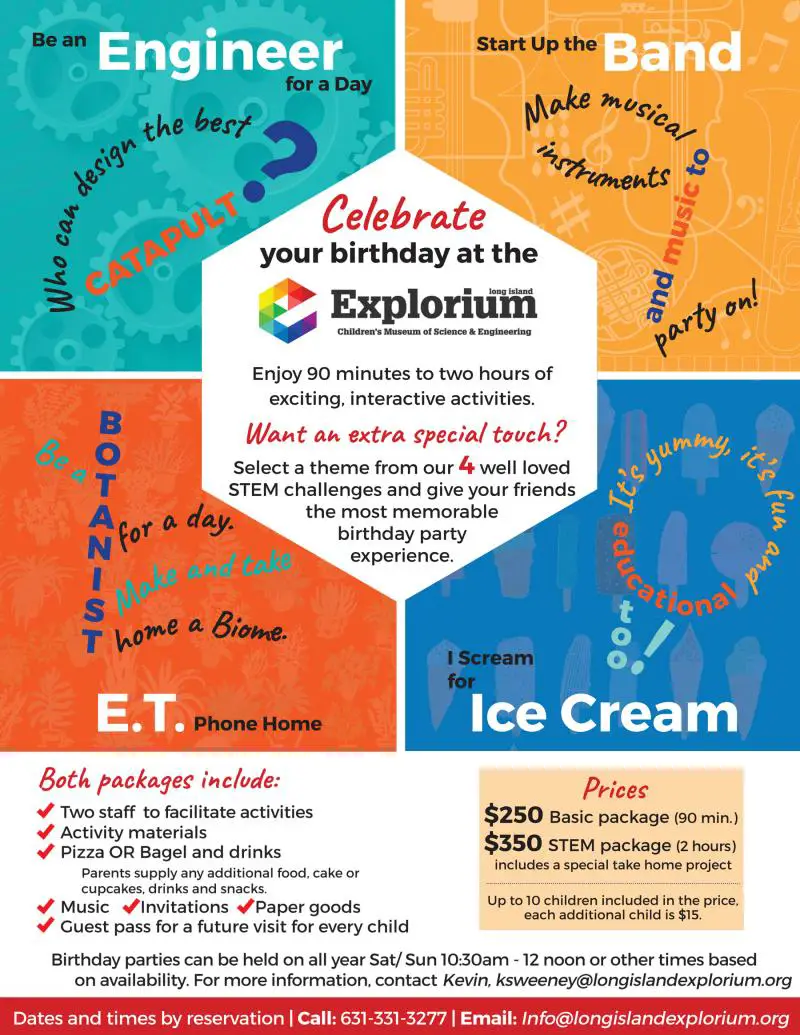 Be the first to know!
Get the most exciting updates from NYMetroParents