Long Island STEAM Group
216 E. Meadow Ave.
East Meadow, NY

Since 2003, Mad Science® of Long Island has been providing Science enrichment and entertainment programs to Nassau and Suffolk Counties, and has recently decided to broaden their horizon to do Technology, Engineering, Arts, and Math programs as well, evolving them into the Long Island STEAM Group.
From day one, Mad Science® of Long Island has offered premiere science enrichment programs for children from pre-K to sixth grade. Schoolhouse Chess™ was introduced in 2012 to teach children the game of chess while simultaneously sharpening their critical thinking skills. A few years later in 2015, Brixology programs were added to introduce children to real-life engineering concepts by incorporating LEGO® bricks. Finally, Crayola® Imagine Arts Academy™ put the "A" in "STEAM" by partnering with Crayola® for various educational art programs.
The Long Island STEAM Group is a one-stop-shop for countless STEAM entertainment-based education programs, while still maintaining the best quality and professionalism that each individual brand has represented.

Programs: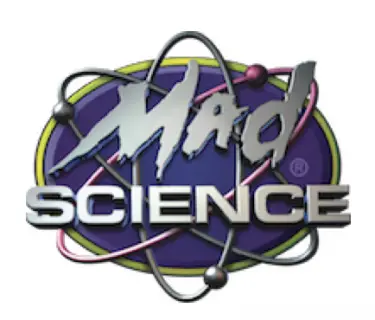 For over 30 years, Mad Science® has been testing and designing countless innovative, hands-on experiments and activities for children. We truly believe that our programs will give children in our community the confidence they need to excel in science, technology, engineering, and math.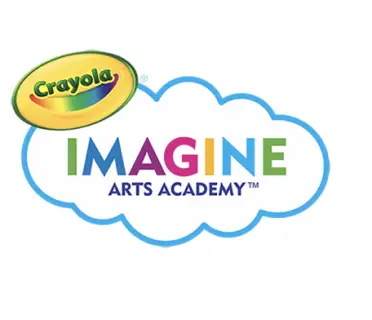 We give kids the creative spark and let their imaginations do the rest. Our art-based enrichment programs offer the combination of art with real-world problem solving. These activities provide children with a unique experience in the sense that they will use their creativeness in new ways and develop fundamental life skills.

In our Brixology programs, real-life engineering concepts are introduced to children by using LEGO® bricks! Kids will get to explore various engineering fields like mechanical, structural, nautical, aerospace, and bioengineering! They will get to build a different engineering-themed project every class by using critical thinking and creative problem-solving to test and improve their builds.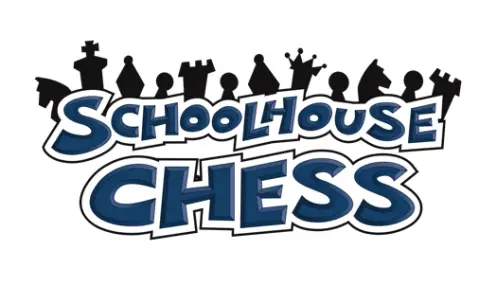 Schoolhouse Chess makes the process of learning chess a blast for after-school enrichment! In the beginning, kids will learn the basic game rules and then progressively learn intermediate chess tactics. Each session will introduce children to fun, fictional characters and stories that are mixed into a logical, step-by-step curriculum.
The Long Island STEAM Group does:
Birthday Parties
Summer Camps
After-School Enrichment Programs
Shows/Assemblies
In-class Workshops
Scout Workshops
And More!
Birthday Parties
Mad Science of Long Island has birthday parties down to a science! Our one-of-a-kind birthday parties are perfect for children from ages 3-12! With several high-energy and engaging party themes to choose from, you can throw a party your child will never forget. The birthday child will get lots of special attention from the Mad Scientist and the birthday friends will get to be called up to participate in different experiments! Want even more science? We also have super cool grand finales like a rocket launch, bubbling potions, and cotton candy! We also have stylish lab coats and fun-filled goodie bags you can give out. We bring the party to you, so our no-stress, no-mess parties are bound to be a hit!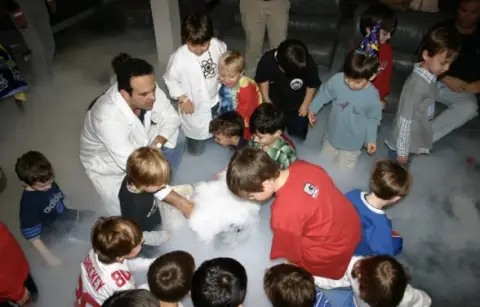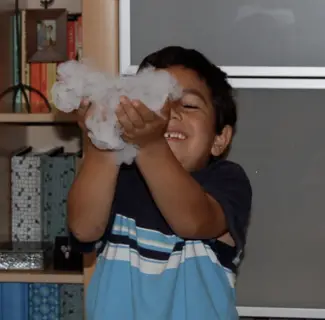 Summer Camps
Children can enjoy weekly half-day and full-day STEAM programs while sparking their imaginative learning while school is out! Long Island STEAM Group's Mad Science®, Brixology, and Crayola® Imagine Arts Academy™ camps offer a daily combination of in-class discovery, exploration, and hands-on activities. They are truly unique experiences that include all of the fun and excitement you come to expect from us, including our phenomenal take-homes!
Children will design, create, build, and assemble a variety of interesting projects and will take at least one project home every day. All robotic camps also include a fully functioning robot as a take-home on the last day. Children have so much fun, they'll forget they are leaning! There are so many choices, you will surely find something that will excite and interest your child!
Secret Agent Lab (Half-day & Full-day)
Every kid loves to pretend they're a secret agent. In this fun-filled camp, children get to do hands-on science activities like cracking encrypted messages. They will get to see what it's like to be a detective, explore forensic science, and even learn surveillance skills!
Robotic Lab (Half-day & Full-day)
Chemistry and robotics collide in this awesome hands-on robotics camp. Children will get to witness what robots can do with the help of simple machines. They will learn the difference between a physical and chemical change by doing various chemistry experiments. They'll also get to take home a different science project each day and build their very own robot to take home at the end of the week!
Advanced Robotics (Half-day & Full-day)
In this camp, we are all about robots. Children will get to learn about the advanced robots in our modern-day world. From sound sensing to line-tracking and programable robots, children will get to experiment with it all! They will work on a working Robotic Arm and take it home at the end of camp!
Robot Engineers (Half-day & Full-day)
Robots are everywhere! Campers will be educated about the multitude of uses that robots have in our world. They will discover the science of circuits and how robots use their components to react to their environment. Kids will get to build and take home their own robot when camp is over!
Motion Madness (Half-Day)
Our campers will discover the relationship between machines and nature in this hands-on camp! Science and engineering will tie together as campers build different structures like bridges and domes. They will also get to do an obstacle course all with the help of simple machines! They will learn how motion works on a molecular level and how motion pictures are produced.
NASA Academy of Future Space Explorers (Half-Day)
Campers will blast off in this space-themed camp as they discover the frontiers of space. They'll take a deeper look into Earth's atmosphere and "travel" beyond our solar system! Kids will learn about the four light forces, space travel, and do a rocket launch! Comets, planets, stars, and more await in this out-of-this-world camp.
Brixology (Half-Day)
Children will get to pair LEGO® bricks with real-life engineering concepts! Each session, they will get to build a different engineering structure and learn about mechanical, structural, nautical, aerospace, and bioengineering. They will get to test and improve their creations by using critical thinking and problem-solving.
Flight Academy (Half-Day)
Let's fly away in this hands-on aerodynamics camp! Campers will get to learn about how things fly. They'll build and test airplanes in a wind tunnel, learn about hovercrafts, build balloon copters, and learn about how aircrafts operate! At the end of camp, kids will get to take home a rubber band-powered airplane, boomerangs, mini frisbees, and more!
Crazy Chemworks (Half-Day)
In this camp, children will learn lab techniques and safety procedures that real scientists use! They'll mix crazy chemical concoctions, experiment with slime, mix potions, experiment with glow-in-the-dark technology, and grow crystals! Campers also get to take home a full set of Mad Science Lab gear.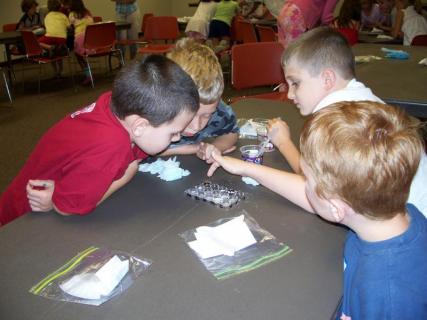 Crayola Wild World (Half-Day)
Get ready to set off on a safari! The wonder and beauty of the animal kingdom will inspire children to be empathetic, curious, and creative. While using a variety of art techniques with Crayola® products, kids will learn about different wild animals around the globe and what conservationists are doing to protect each species. Their creativity will run wild and they will create a different masterpiece each day.
Crayola World of Design (Half-Day)
Journey to the utmost reaches of the imagination. In this camp, children learn about real-world problems in various environments that graphic, urban, and product designers face by designing their own projects. They will learn about the rainforest, Mars, futuristic cities, and so much more! Using Crayola® products, they'll apply art techniques such as sculpting, collage, mixed media, and storyboarding.
Crayola Artist Passport (Half-Day)
Get your passport ready! In this half-day camp, campers will get to "travel" around the world on a cultural adventure. Each day, they will stop at a different country and learn about the people who live there, as well as their culture. While applying art techniques by local artists with Crayola® products, each day your child will get to create a unique masterpiece like Polynesian masks, Chinese drums, Russian jeweled eggs, and more!
Contact Us About Long Island STEAM Group
Find More
CLASSES - ART

Long Island STEAM Group offers a convenient one-stop-shop for STEAM entertainment-based education. Mad Science® of Long Island provides the best in entertainment and science enrichment programs for grades pre-K to sixth. Brixology offers engineering-themed projects. Schoolhouse Chess™ fosters critical thinking skills, and Crayola® Imagine Arts Academy™ combines art with problem-solving activities.
The Best Family Holiday Activities Sent to Your Inbox!
Delivered right to your inbox