Manhattan Fencing Center
15 West 37th Street, 2nd Floor
New York, NY
212-382-2255
Who We Are
Summer Camps
Why Us?
Contact Us
About Manhattan Fencing Center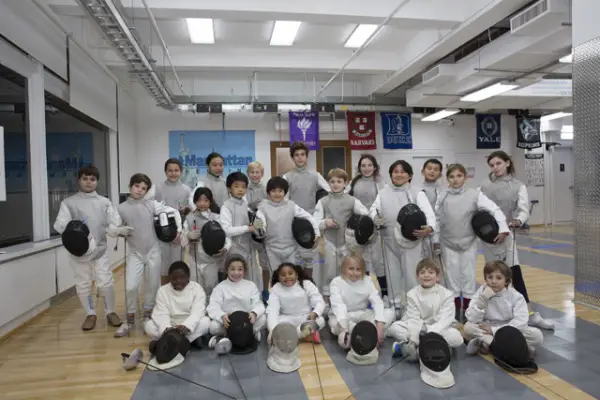 Located in Midtown Manhattan, the Manhattan Fencing Center was started in 2007 by U.S. Fencing Hall of Fame Maestro Yury Gelman. We have been ranked as the top club in the US for over 10 years. Programs consist of summer and holiday camps, private lessons, group classes, birthday parties and more!
Available Fencing Options
Introductory fencing for children ages 4-6
Beginner classes for ages 7+
Beginner parents' classes (no membership required)
Beginner adults' classes (no membership required)
Intermediate, advanced, and elite classes
Conditioning and competition classes
Saber and foil coaches
USFA tournaments held at our facility that give fencers the opportunity to increase their ranking and fence with the top athletes in the country
Beginner, intermediate, and elite camps held at our facility to get you in shape for upcoming tournaments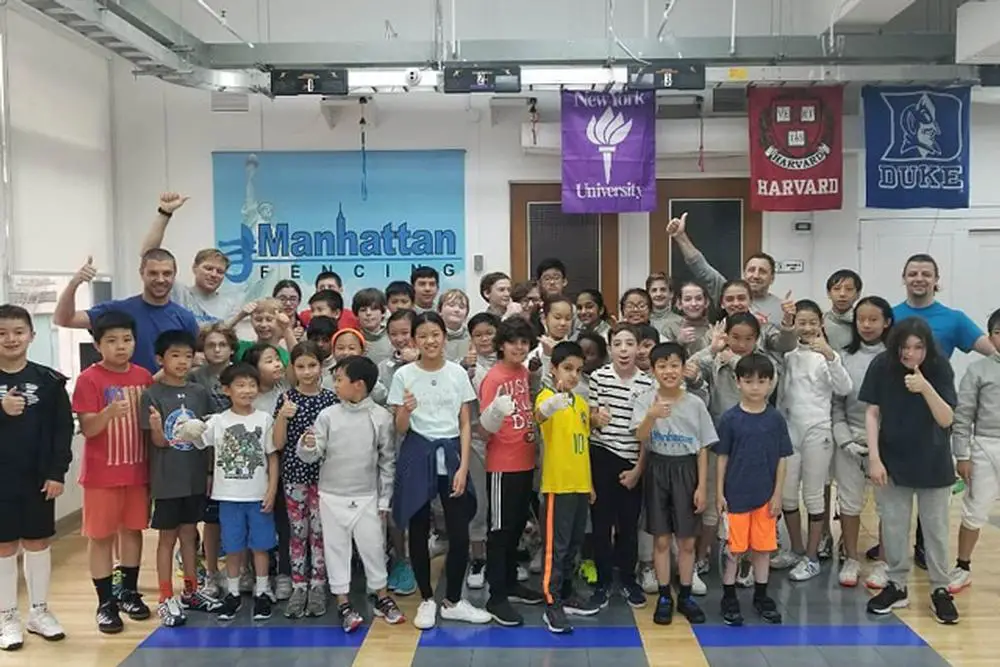 Summer Camps
Our summer camps consist of fencing games, footwork, conditioning, development of proper skills and technique using drills and bouting.
Fencing is known to be physical chess. Your child will dabble in chess during our July weeks while learning the fundamentals of fencing.
Weeks vary by weapon, age and ability from beginner to elite, age 4 to adult.
All camps are be taught by our elite coaching staff consisting of National, International and Olympic coaches. Campers will need to bring a T-shirt, sweatpants, indoor non marking athletic sneakers, water bottle and lunch.
Chess sets provided for all campers. Fencing equipment is provided for beginners. Intermediate fencers should bring their full electric sets.
Schedule
April 22-25 (age 7-13)
June 10-14 (age 7-13)
June 17-21 (age 7-13)
June 24-28 (age 7-13)
July 1-5 (age 7-12 and 13-16 , no camp July 4)
July 8-12 (age 7-13, includes chess!)
July 15-19 (age 7-13, includes chess)
July 22-26 (age 7-13, includes chess)
July 29-August 2 (age 7-12 and 13-16)
August 5-9 (age 4-7 and 8-13)
August 12-16 (age 7-13)
August 19-23 (age 7-13)
August 26-30 (age 7-13)

Why Us?
#1 ranked Fencing Program in the United States.
Smallest beginner classes for children and adults taught by Olympians, World Champions and coaches with a Master Degree in Fencing
Prepared Olympic Silver Medalist, Daryl Homer (RIO), Olympic Bronze Team Medalists Dagmara Wonziak and Monica Aksamit (RIO), Olympic Silver Medal Team(BEIJING)
MFC's fencers have been accepted to some of the most prestigious colleges and universities with more than 50% admission to Ivy League schools
Contact Us
Contact
Julia Gelman, Executive Director
Office: 212-382-2255
Fax: 212-382-2256
The fastest way to reach us when we are not in the office is via email, manhattanfencing@gmail.com
Fencing Hours
Monday-Friday: 3pm-10pm Saturday: 9am-4pm Sunday: 9am-3pm *During the months of July and August, please call the office to inquire about open bouting hours. Club is open at other times by appointment only.
Office Hours
Monday: 2pm-6:30pm Tuesday-Friday: 2pm-8pm (9am-5pm July & August) Saturday-Sunday: 10:30am-3pm (Closed July & August)
Contact Us About Manhattan Fencing Center
Find More
BACK TO SCHOOL

The youth afterschool program is designed to provide an introduction to one of the most fascinating, exciting and safest sports. Fencing develops discipline, balance, coordination, sportsmanship, and helps kids develop quicker reflexes. Fencing will open doors to the best universities in the country and give the opportunity for athletic scholarships! Manhattan Fencing Center came back from the Olympics in Beijing with the highest Men's Saber Team result in the history of the United States! Registration for fall semester classes now open for ages 4 to 14.
Great Family Activities Sent To You!
Arriving weekly