MitoMedical
Send me info
Mitochondrial Nutrients: Unlock Your Child's Full Potential
When the mitochondria aren't supplied with the proper nutrients the brain, muscles and nervous system are starved of high quality chemical energy. This has negative impacts on health especially in children during critical years of development. MitoSpectra is a supplement formulated to support mitochondrial function with five key nutrients recommended by leading medical centers.
Mitochondria are tiny power generators that create all of the chemical energy required by every cell in the body to function and develop properly. They play an important role in maintaining healthy blood sugar levels, metabolic health and support cognitive function. When they malfunction, the brain and other organs lack the energy stores needed to work and develop properly and are flooded with toxins in the form of free radicals. This is referred to as mitochondrial dysfunction. Recent studies by the University of Seattle and many others have found compelling evidence showing that mitochondrial dysfunction plays a significant role in many human diseases, including; cardiovascular disease, neurodegenerative diseases, metabolic disorders and cancer.[1]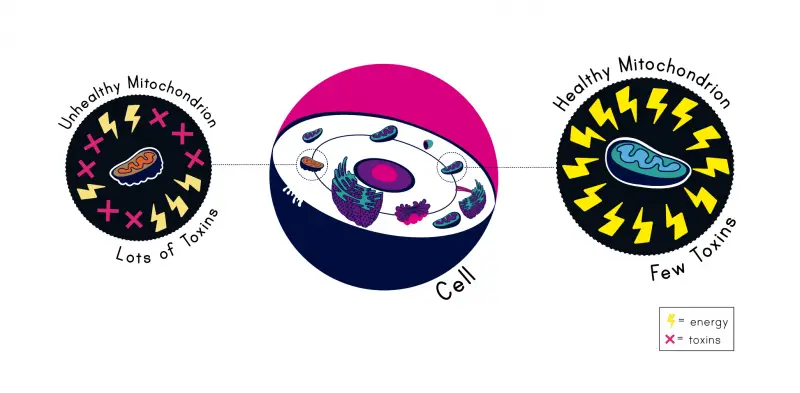 | | |
| --- | --- |
| | There are many causes for poor mitochondrial function, lack of critical nutrients in the diet, adverse environmental factors, gene mutations and certain drugs. Mitochondria also play an important role in maintaining healthy blood sugar levels, metabolic and cognitive function. The symptoms of mitochondrial dysfunction can be devastating and include; developmental delay, language and social impairment, and can severely limit intellectual ability. |
In 2012, Dr. Richard E. Frye, M.D., Ph.D., director of autism research at Arkansas Children's Hospital Research Institute, co-authored a systematic review compiling the results of 18 different studies and found that 30 percent or more of those with autism had blood tests indicating mitochondrial dysfunction.[2] However, treatment for mitochondrial dysfunction with supplements has remained widely unexploited due to the large quantities and often-poor taste of combined ingredients required to attain the correct dosage.
| | | |
| --- | --- | --- |
| | "Mitochondrial dysfunction could explain brain dysfunction in many children with autism as well as explain why many other medical disorders, such as gastrointestinal and immune dysfunction are also associated with autism." – Dr. Richard Frye, M.D. Ph.D., associate professor, Department of Pediatrics, University of Arkansas for Medical Studies, College of Medicine | |

When a child is diagnosed with neurodegenerative disorders such as autism, parents have a number of treatment options available, most of which, such as behavior therapy and speech, treat the symptoms of the disorder. Few treatments target the underlying causes of autism. Alpine-based mom Michelle Hasson and her company, MitoMedical, are changing that with MitoSpectra, a supplement designed to deliver key nutrients identified by leading medical centers[3] to nourish the mitochondria. These critical nutrients are all found in MitoSpectra. They include; L-Carnitine, Coenzyme Q10, Vitamin C, Vitamin E and Vitamin B5.
"Our goal is to make mitochondrial health a household phrase, just as probiotics have revolutionized digestive health, parents should know the facts about mitochondrial dysfunction and that effective solutions are available."

Says Michelle Hasson, CEO, MitoMedical,

"The problem for many has been getting the required dose in a format that is easy for anyone to consume, so we set out to change that."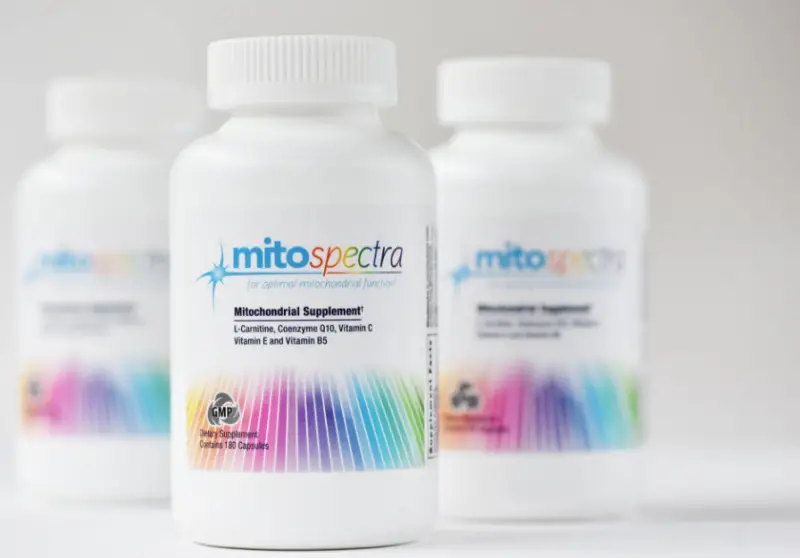 | | |
| --- | --- |
| | MitoSpectra is the first product available to make this formulation available in a format that all individuals, even those with high sensitivity to taste and texture, can easily consume. It is tasteless and can be easily mixed with soft foods or beverages improving compliance when administering to young children. MitoSpectra contains only the purest all-natural ingredients and is manufactured under strict adherence to Good Manufacturing Practices (GMP-FDA) following the highest standards for producing dietary supplements as set by the U.S. Food and Drug Administration. MitoSpectra is made in the U.S.A. in an FDA inspected facility. Dosing instructions for children and adults are clearly listed on the back of the bottle, by body weight, making it a cinch for anyone to administer the exact dose required. |
Got questions? We have answers.
Email Dr. Goh: info@mitomedical.com
Ready to Unlock Your Child's Full Potential?
Purchase MitoSpectra here: http://www.spectrum-supplements.com/mitospectra-180-capsules.html
OR CALL 888-607-5958
MitoMedical, L.L.C. is a manufacturer, marketer and distributor of all-natural dietary supplements under strict adherence to (FDA-GMP) Good Manufacturing Practices. The company was founded in 2012 by CEO Michelle Hasson a senior executive leader with more than 20 years experience in evaluating prospects for new technologies and products within the medical industry. MitoMedical identifies state-of-the-art practices to use towards the development of effective products that support healthy mitochondrial function. The company's research and development focuses on the biological correlation between mitochondrial dysfunction and neurological disorders such as autism spectrum disorder, ADHD and others. MitoMedical.com
MitoSpectra is a high potency dietary supplement formulated for children and adults to optimize the function of mitochondria. MitoSpectra's formulation is based on a mitochondrial cocktail first developed by Dr. Richard Kelley, M.D., Ph.D, at the Kennedy Krieger Institute of John Hopkins University. MitoSpectra makes this formulation available in a format that all individuals, even those with high sensitivity to taste and texture, can consume easily. MitoSpectra is manufactured and distributed by MitoMedical under FDA Good Manufacturing Practices (FDAGMP) at an FDA inspected facility in the United States. These standards ensure that all ingredients used in the product are pure, uncontaminated and that the final product contains the exact ingredients and strength. MitoMedical.com/Products
Michelle Hasson

is the chief executive officer of MitoMedical. Hasson is a senior leader with over 20 years experience in analyzing markets, evaluating prospects for new technologies and developing innovative business strategies exclusively in the health care industry. Prior to founding MitoMedical, Hasson co-founded Easton Associates, LLC an international expertise-based consulting firm that provides advisory services for healthcare industries, acquired by Navigant Consulting Inc. in 2012. She also served as principal for The Wilkerson Group, an IBM company that predicts trends in the pharmaceutical and medical products industries. Hasson is a Yale alumni currently serving as board director for Cambrooke Therapeutics a Galen Ventures portfolio firm focused in the rare disease space using medical foods to treat certain illnesses. She also participates as an active member of The Valley Foundation a California Gold Ribbon School for children with autism. Hasson sits on the fundraising advisory committee for the JCC Therapeutic Nursery and CC Sabathia Foundation a school known for excellence in early treatment and education of children with autism spectrum disorder.
Dr. Suzanne Goh M.D. MBA.,

is the chief medical officer for

MitoMedical

, an all natural dietary supplements manufacturer that identifies state-of-the-art practices to use towards the development of effective products that support healthy mitochondrial function. Dr. Goh is a board-certified pediatric neurologist with expertise in the evaluation and treatment of children with autism and other neurological conditions that impact brain development, cognition, and behavior. Before establishing Pediatric Neurology Therapeutics, her practice in San Diego California in 2013, Dr. Goh served as co-director of the Columbia University Developmental Neuropsychiatry Clinic for Autism and Related Disorders in New York City. She is a Rhodes Scholar and a graduate of Harvard Medical School. Dr. Goh has collaborated with the world-renowned developmental psychologist Dr. Marion Blank to create ASD Language, a series of programs to teach meaningful language and communication to children with autism and other developmental disorders. She is also co-author of the book Spectacular Bond: Reaching the Child with Autism.
__________________________________________________________________________________
[1] Wang, Wang, Georgios Karamanlidis, and Rong Tian. "Novel Targets for Mitochondrial Medicine." Science Translational Medicine Vol. 8, Issue 326 (February 17, 2016): 326. Print.
[2] Mitochondrial dysfunction in autism spectrum disorders: a systematic review and meta-analysis, Dr. Dan Rossignol and Dr. Richard E. Frye, Molecular Psychiatry, 2012; 17: 290-314.
[3] Evaluation and Treatment of Patients with Autism and Mitochondrial Disease, Richard I. Kelley, MD, PhD Division of Metabolism, Kennedy Krieger Institute, Department of Pediatrics, Johns Hopkins Medical Institutions, June 13, 2009.
Contact Me About MitoMedical
Find More
Read More About MitoMedical
Get NYMetroParents via Email