Mosholu Day Camp
261 Arden Valley Road
Southfields, New York
845-243-0751
About Mosholu Day Camp
For 80 years Mosholu Day Camp has been providing affordable, quality camping to children from all over the area. Our picturesque facility sits on beautiful Lake Cohasset at Harriman State Park and offers children a place to develop, experience, and enjoy the nature around them, while taking part in unforgettable outdoor summer activities.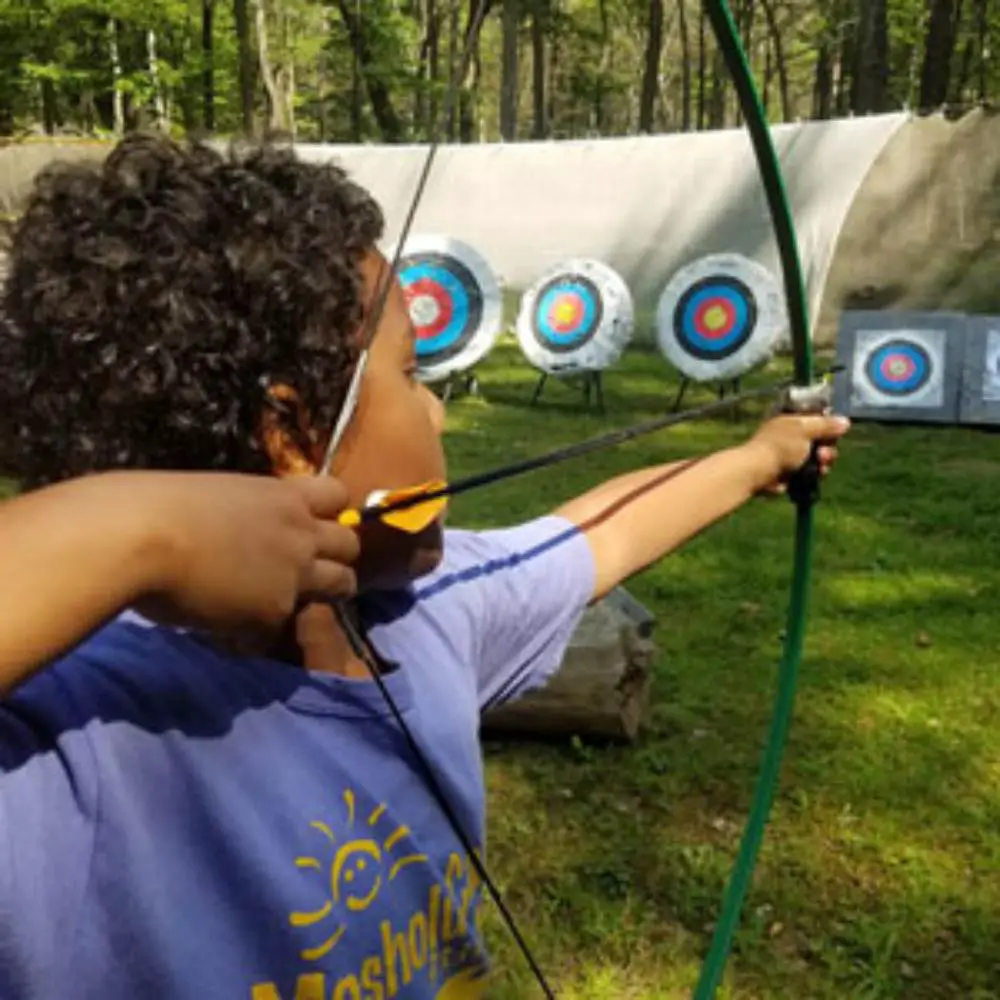 Mosholu Day Camps for Kids
Mosholu Day Camps offers three camps for younger kids: Rascals, Cubs, Colts for ages 5-7; Bobcats & Jaguars for ages 8-9; and Wolves & Coyotes for ages 10-11. Our 5-7 age group provides a nurturing environment where campers have an opportunity to enjoy activities (like music, arts, sports, and special programs), while a special focus is placed on swimming, where we begin to develop and improve water familiarity and swimming skills. Our 8-9 age group enjoy a fun-filled day with swimming, boating, archery, art, drama, dance, sports, and more, with optional overnights, hikes in Harriman State Park, and challenge course activities. Our 10s & 11s enjoy age-appropriate activities, including swimming, archery, adventure courses, sports, arts, and boating. They also gain independence while supervised by counselors who understand the needs of emerging tween campers.
Camp Teen Adventures
Camp Teen Adventures is for tweens and teens ages 12-15. Staffed by a group of safety minded but still fun-loving counselors, Camp Teen Adventures at Mosholu Day Camp is a "funtastic" place tweens and teens to make new friends, enjoy the outdoors, and have a positive experience. Counselors are college-aged and older and are directly supervised by adult professional child care workers who are in tune to the campers' needs. Campers will choose their own activities and take part in inter-camp games and parties, while also enjoying cookouts and a teen lounge with video games, ping pong, and foosball.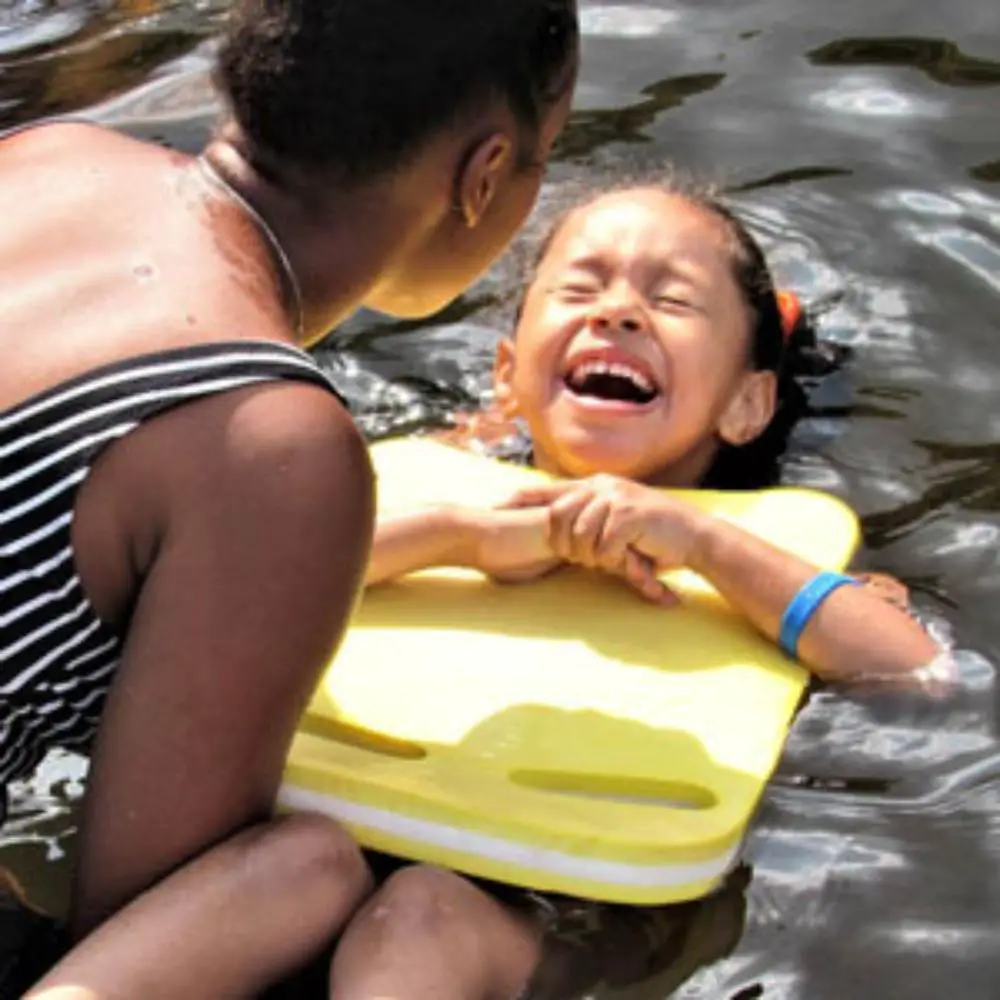 Camp Sunshine for Kids with Special Needs
Mosholu's Camp Sunshine is a mainstream program for children, ages 5-16, who have developmental disabilities and/or are limited with their social emotional growth. The camp provides services to children with learning disabilities, speech and language disabilities, pervasive development disorder (PDD-NOS), autism (mild to moderate), ADD, ADHD, Down syndrome, and intellectual disabilities (mild to moderate). This inclusion program is designed to address the needs of each camper while integrating kids into the appropriate group setting to have the opportunity to participate in all camp activities.
About Mosholu Day Camp Staff
Mosholu counselors understand their important role as mentors. They gently encourage campers to explore and try, and they help children to learn to solve problems and overcome obstacles. Our counselors are trained to identify and meet the needs of individual children, as well as to develop spirited and cohesive groups. Mosholu Day Camp staff training does not end at Orientation. Head Counselors, Activity Specialists, and Directors mentor our counselors daily.
Please send me information about Mosholu Day Camp
Find More
CAMPS -- DAY CAMPS -

For 80 years, Mosholu Day Camp has been providing affordable quality camping to children ages 5-15 from all over the area. Sitting on beautiful Lake Cohasset at Harriman State Park, we offer children a place to develop, experience, and enjoy nature, while taking part in unforgettable summer activities like swimming, boating, sports, music, arts, and everything else you'd come to expect from an awesome summer day camp! Buses with A/C, Full 8-week summer, Multi-week options.
Get the Best Family Activities
Sent to You Weekly!