Portledge Summer Adventures
355 Duck Pond Road
Locust Valley, NY
516-750-3104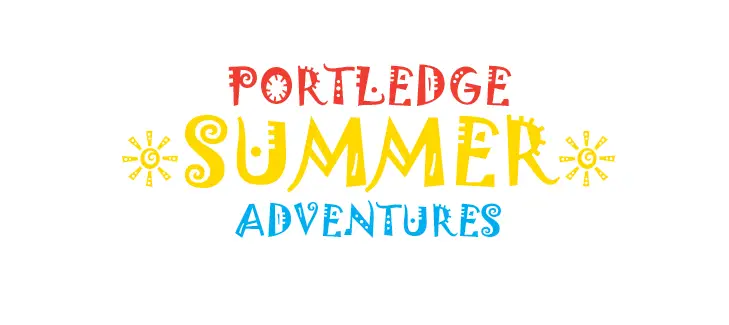 Portledge Summer Adventures, located in Locust Valley on the north shore of Long Island, offers week long summer programming for children ages 2-15. All programs are lead by warm, nurturing teachers who foster your child's growth and creativity. Programs are available in early childhood, the arts, theater, STEM, tech, and the sciences. We have a huge range of science programming this summer including a veterinarian program for Middle and High school students, an all new environmental program exploring our own on campus nature preserve. Our sports offerings include, baseball, lacrosse, soccer, basketball,multi sport and golf. We offer full- and half-day programming to suit your schedule. Join us anytime during the weeks of June 24 through August 9. Open House dates: Feb.23, Mar.9, Apr13, May 18
PROGRAMS FOR LITTLE ONES
Programs for Little Ones Toddlers (Age 2); Nursery (Age 3); Pre-Kindergarten (Age 4); Kindergarten & First Grade (Age 5-6); Dress Up & Drama; Mini Day Soccer; Mini Baseball;Shooting Stars Sports Multi Sports Program; Water Play, Clay Play, Cooking, Sing, Dance and Habla Espanol; Tumbling for Tots
THE ARTS
Creative Theater Arts; Theatre Arts/Mary Poppins; Summer Ballet; Intensive Ballet; Creative Movement & Dance; Dream Room Build; Selfie Surreal Surroundings; iMovie; Cake, Bake, & Decorate; Meal Makers Adventure in Cooking;Magnificent Mosaics; American Girl Bakery; Scupture Make It 3D; Pop Art Sewing; Inside Out Drawing & Painting;Doll House Camp; Woodworking; Ceramics:Potter's Wheel & Clay Building; Afternoon Art Add Ons; Tap, Jazz & Hip Hop, Unicorns & Rainbows, Sewing Monster Dolls, Ceramics Part 2 Glazing.
SPORTS
Lacrosse Academy; Soccer Academy; Basketball Academy; Shooting Stars Multi-Sport Program; Tennis Instruction with Robbie Wagner; Gymnastics; Golf Academy; Baseball Academy; Fencing; Horseback Riding
SCIENCE
Junior Veterinarian Program, Pre Vet Program, Build Your Own Computer; Sea Perch Robotics; Park Ranger Nature Program; Animal Habitats & Pond Life; Fun with DNA (CSHL); World of Enzymes(CSHL); Science Behind Eggs & Water; STEM through Literacy; Future Chemical Engineers; Acoustic Devices; Natural Disasters; Rocketry & Forces in Space
CHESS & TECHNOLOGY
Minecraft City Builders; Chess Challenge; Lego Robotics, Coding & Programming; Coding for All; Gaming Arcade; Vehicle Video game Explorer; Battle Royale; Roblox Creations; Addons: Foam WArriors, Minecraft, Digital Creations
SUMMER ACADEMIC INSTITUTE
Geometry I; Writer's Notebook Workshop, BookMaking Workshop, Middle School Prep; Sign Language
Join the fun this summer!
Contact Us About Portledge Summer Adventures
Find More
Handpicked Spring Family Activities in Your Inbox!
Sent every weekend