Purchase College Summer Youth and Precollege Programs in the Arts
Purchase College, 735 Anderson Hill Road,
Purchase, NY
914-251-6500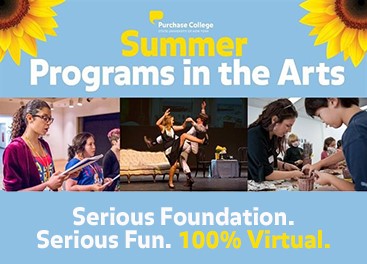 Welcome to the Summer Youth and Precollege Programs in the Arts at Purchase College, State University of New York! For more than 40 years, these programs have been much more than camps. Summer students from grades 3-12 learn new skills in a rich environment full of exciting beginnings, new friends and achievements, growth and independence. They are immersed in a variety of exciting and enriching learning opportunities, such as songwriting, acting, interior design, visual arts, creative writing, filmmaking, digital arts, voice, and musical theatre.
Due to COVID-19 concerns, summer 2020 Youth and Precollege Programs in the Arts have been transformed into fun, engaging, and enriching virtual experiences! Join the instructors you know and have come to love in live daily sessions that teach new skills and provide social interaction. We have kept the same low staff-to-student ratio and quality instruction that you have come to expect.
Quality Programming
Students study with accomplished artists and experienced educators in programs where the student-to-staff ratio is no more than 10:1. Students enjoy an outstanding education in their areas of interest while working with other students who share a passion for the arts. Each program concludes with a virtual performance, exhibit, reading, film screening, or other culminating event for families and friends to showcase the skills that they have learned.
We hope that you choose Purchase College for your child's summer experience. It is sure to create many treasured memories for your entire family. www.purchase.edu/youth
Students who have completed eighth grade may choose between youth and/or the precollege programs
Programs meet at either 9:00 a.m.–12:00 p.m. OR 1 p.m. – 4 p.m., Monday–Friday
PepsiCo employees enjoy the 10% early registration/Purchase College faculty/staff discount with proper identification.
Each program concludes with a student performance, screening, exhibition, or other culminating event for friends and family.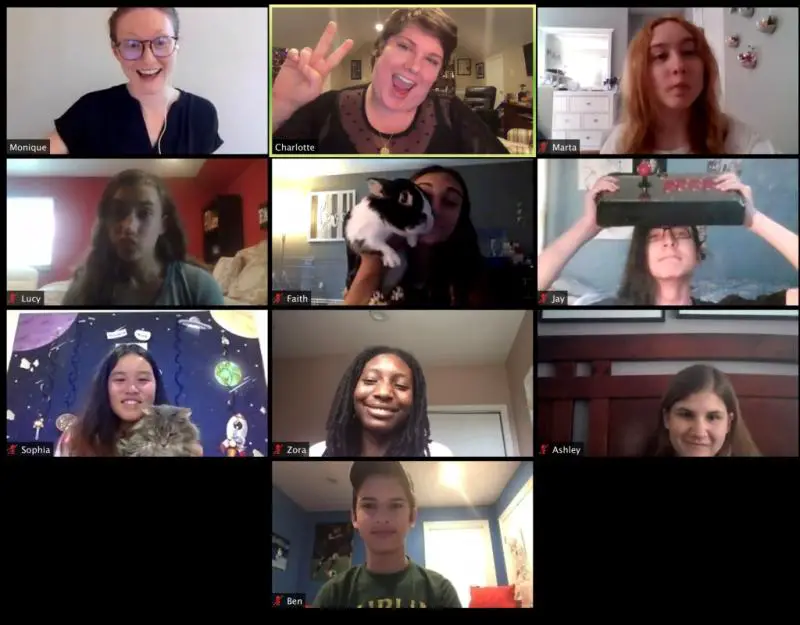 Get things to do with your kids
Delivered right to your inbox