Smart Start Early Learning Center
Please reach out to me
While providing a safe, warm and nurturing environment, our staff addresses the social, emotional and physical needs of children. Through thematic units, arts and crafts and dramatic play, the "whole" child will flourish. Full- and part-time classes for 2- and 3-year-olds, free Universal Pre-K for 4-year-old children with extended day option. Open year round; summer program available.
Smart Start's approach to our curriculum is learn through play. While this learning is self-directed, our teachers are facilitators. They are present to answers questions, ask questions, observe and record what they see which helps them plan accordingly.
Smart Start is a child-centered learn through play preschool. Our goal is to meet the needs of the whole child. Your child's cognitive, social, emotional, and physical development is considered when developing a learning program for your child. A developmentally appropriate curriculum encourages success for all children.
Schedules can vary from classroom to classroom in terms of time, but each classrooms schedule includes the following:
Morning Meeting (Greeting song, weather, calendar, news, events of day, lesson based on theme)
free play in centers (living area, block area, library, science center, toys & puzzles, art center, and sensory table)
music and movement
story time
out door time
snack time
Full time children have a lunch time and rest period.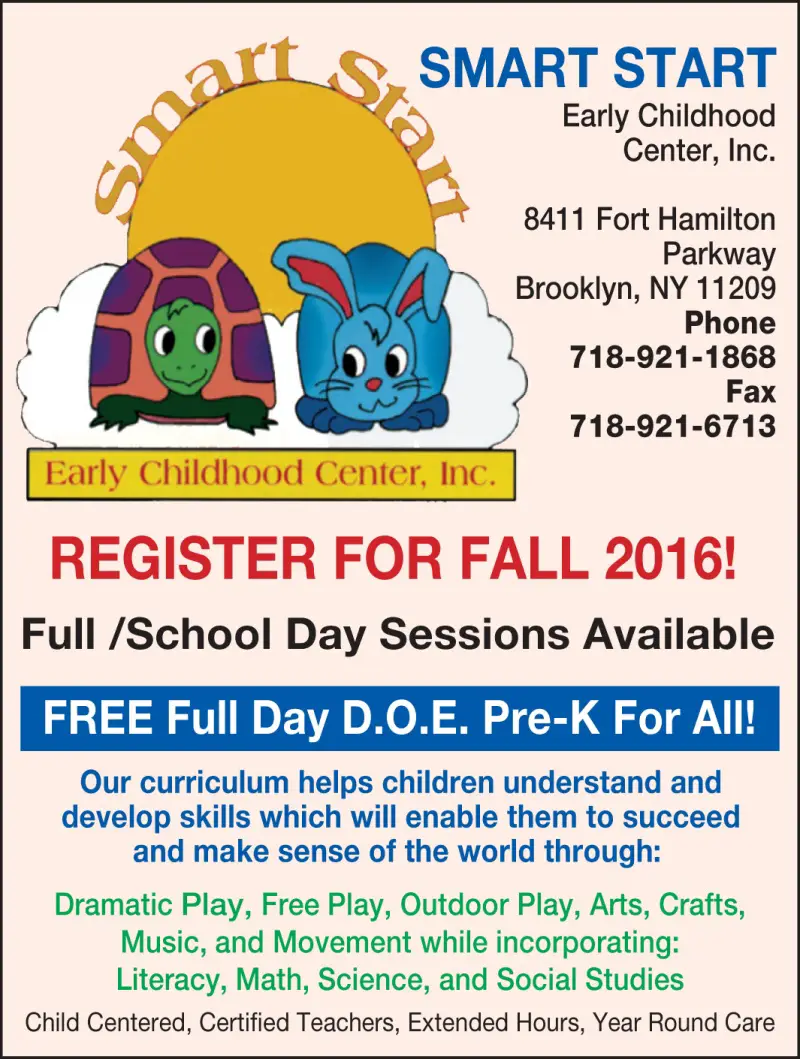 2018 OPEN HOUSES--PRINT GUIDE (HIDDEN)
Join us for an open house on Thursday, Jan. 18, from 10-11am or 5:30-6:30pm.
Contact Me About Smart Start Early Learning Center
Find More
Get NYMetroParents via Email