SmartStart Early Childhood Center, Inc
Please reach out to me
8411 Fort Hamilton Parkway
Brooklyn, NY

718-921-1868
While providing a safe, warm and nurturing environment, our staff addresses the social, emotional, and physical needs of children. Through thematic units, arts & crafts and dramatic play, the "whole" child will flourish. Full- and part-time classes for 2- and 3-year-olds, and free Universal PreK for 4-year-old children with extended-day option. Open year-round; summer program available.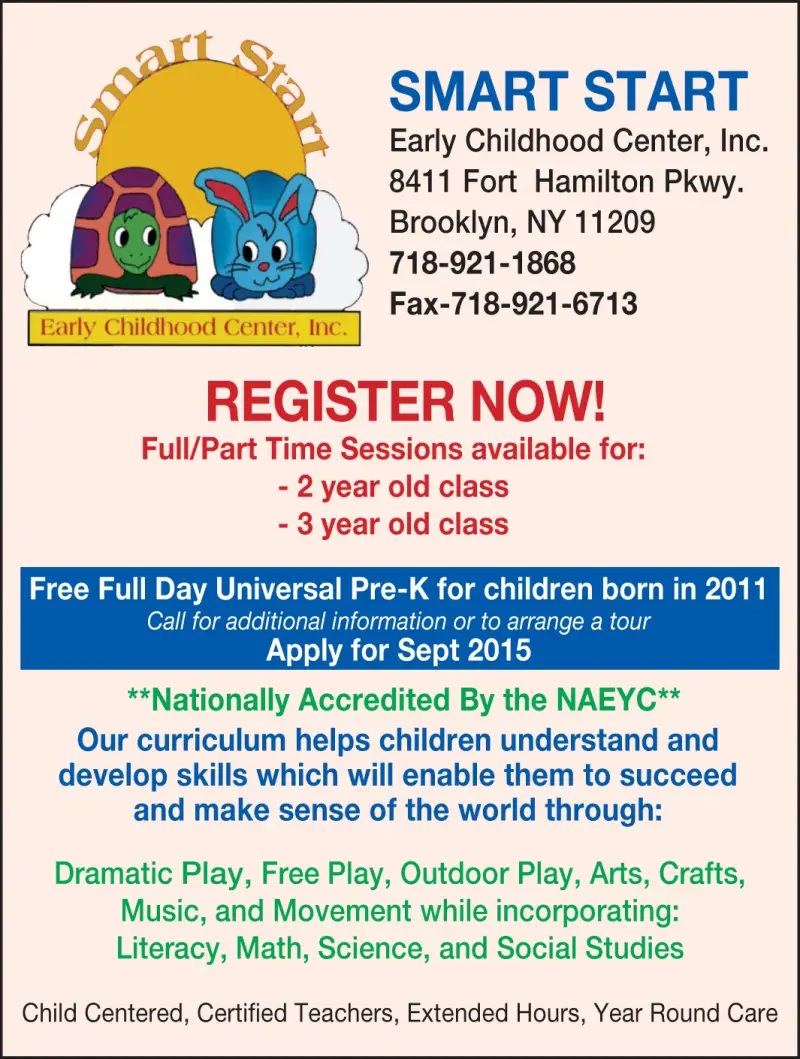 CAMPS -- DAY CAMPS -
Register now for our summer programs for 2-, 3-, or 4-year-olds. Part-time mornings and afternoons and full-time sessions are available. Summer activities include safe, outdoor water play, arts and crafts, dramatic play, music and movement, and free play in science, block, and housekeeping centers. A healthy snack is included. Nationally accredited by the NAEYC.
Contact Me About SmartStart Early Childhood Center, Inc
Find More
Get NYMetroParents via Email