Unlimited Sports Action
30 Beechwood Ave.
Port Washington, NY
516-767-7675
Who We Are CAMPS CLASSES BIRTHDAYS
About Unlimited Sports Action
Unlimited Sports Action is a 13,000 sq. ft sports facility located in Port Washington NY. We provide youth sports programs, birthday parties, bar/bat mitzvah's, private parties for adults, vacation programs, summer day camps, field rentals for teams and fundraising events, and more!
Contact us today or view our schedule for the programs we offer.
About The Owner
Al Sontag - Owner
A current Manhasset resident, Al Sontag is a graduate of Plainedge High School in North Massapequa where he lettered in several sports. He went on to Indian River College in Florida, where he was drafted twice by the Baltimore Orioles in 1983 before being drafted in the first round by the Minnesota Twins in 1984.
He is an 18-year veteran and has had the opportunity to play with several other organizations including the St. Louis Cardinals and the California Angels.
Al has also been a minor league pitching coach and manager. Over the years he has been involved in the local community, teaching individual instructions, clinics, baseball camps and multi-sport camps.
Al s ability to work with children and his commitment to the improvement of athletes of all ages is incomparable.
Summer Camp
Flexible Enrollment (Daily/Weekly) Registration * Air Conditioned * Indoor/Outdoor * Age 3-10
Day Camp at Unlimited Sports Action gives your child the opportunity to play a variety of sports and fun filled activities each day. Your child will have a unique opportunity to play and have fun with other campers the same age.
Designed to inspire learning through a range of physical activities and games; our multi-sport summer camp offers a low pressure, yet high energy environment allowing your child to excel in a range of sports. These games and activities, combined with our professional coaching staff, ensures a great summer experience!
June 27 - 28
July 1 - 3
July 8 - 12
July 15 - 19
July 22 - 26
July 29 - August 2
August 5 - 9
August 12 - 16
August 19 - 23
August 26 - 30
Our Staff
Unlimited Sports Action staff members are a combination of coaches, teachers, and college student athletes. Our lead instructors have athletic and summer camp experience and have a passion for working with children. Our staff encourages each athlete to reach their full potential and does so in a safe nurturing environment. Our counselor to athlete ratio for our Mini s program is 1:5 and for our Junior s program is 1:8 in order to maintain a safe environment.
Turf Time Vacation Drop-Off Program
Turf time is offered to our athletes when school is not in session. During any national holidays (Martin Luther King Jr. Day, etc), vacations, or parent/teacher conferences, we offer our half, extended half, and full day drop-off program.
The turf-time is a multi-sport day camp where we break the field down into sections and group children by age. Athletes can choose from playing baseball, dodge ball, soccer, basketball, obstacle course, and more!
Turf Tots - Ages 3-6
Turf Tots will consist of fun team games and activities aimed at our younger athletes. Various sports games will be played throughout the class and players will be split up into even teams.
Kings of the Turf - Ages 7-10
Designed to keep our older athletes having fun on their day off from school. Players are split-up into even teams and will play various sports games throughout the session.
Programs & Classes
Unlimited Sports Action offers a variety after school youth sport classes and enrichment programs including baseball, basketball, lacrosse, multi sport, soccer and more. We offer kids sport classes in baseball, basketball, field hockey, flag football, golf, lacrosse, multi sport, soccer, softball, speed and agility, and volleyball. For our younger athletes, classes are run after school and are designed to teach motor skills, hand-eye coordination, balance, flexibility, focus, and socialization. For our older students, the classes are specifically designed to increase the skills, performance, and confidence of each athlete.
Baseball
Minor Leaguers - Ages 5-7
This beginner program is designed to teach the basic skills and fundamentals of the game of baseball. Classes will include skill building drills and real T-ball games. No Glove is required for this class.
Major Leaguers - Ages 7-10
Our more advanced class is designed to polish previously learned skills and knowledge of baseball. Classes will consist of advanced drills and real baseball games. A baseball glove is required for this class.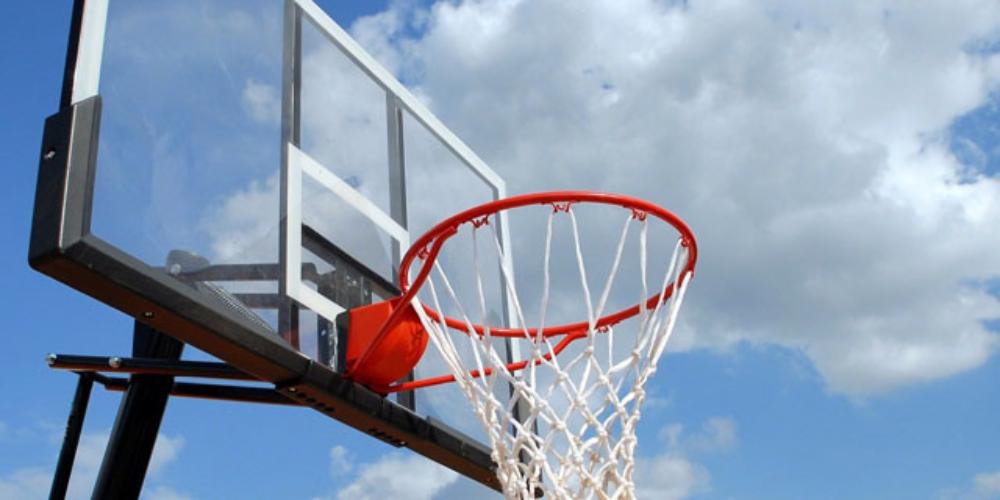 Basketball
D-Leaguers - Ages 3-6
Our introductory class is designed to teach the basic elements of basketball. Shooting, dribbling and passing will all be taught using fun skills and games. The goal of this class is to play a full court basketball game.
NBA All-Stars - Ages 7-10
This more advanced class will focus on increasing previously learned basketball skills. Advanced skills and games will be played to further student s knowledge of the game. The goal of this class is to prepare students for their basketball league play.
Flag Football
Little Giants - Ages 5-7
This program is designed to teach the basic fundamentals in the game of football. Classes will be structured around flag football skills, drills and other football activities. The goal of this class is to work up to the playing of an actual flag football game.
Pro Bowlers - Ages 8-10
This more advanced class is designed to teach the game of flag football through game play. Classes will be structured around advanced drills and a full field flag football game. The goal of this class is to apply previously learned skills.
Lacrosse
Pee-wee Laxers - Ages 3-6
For our younger laxers, the program is designed to teach the basic skills in the game of lacrosse. Classes will be structured around basic stick handling skills, and fun game activities. No Gear is required.
Lax Bros - Ages 7-10
For more advanced laxers, this class is designed to enhance previously learned skills and increase knowledge of the game. Class structure will include advanced drills and games. Full Gear is required.
Sports Birthday Parties
Ages 2 - 5
Parties for this age group will be structured with fun and interactive activities that every kid can enjoy. Players can choose from several games including parachute, soccer, and tug o' war etc. Each game will be supervised and run by our staff to ensure a great party experience.
Ages 6 & up
Parties for this age group will revolve around sports games and fun activities. Birthday boys/girls can choose from any of our offered sports; baseball, basketball, soccer, flag football etc. Our staff will referee all sports to ensure a safe and fun environment.
Handpicked Spring Family Activities in Your Inbox!
Sent every weekend