Westbrook Nature School
Click Here to Get More Info
7 Long Ridge Road
West Redding, CT

203-664-1554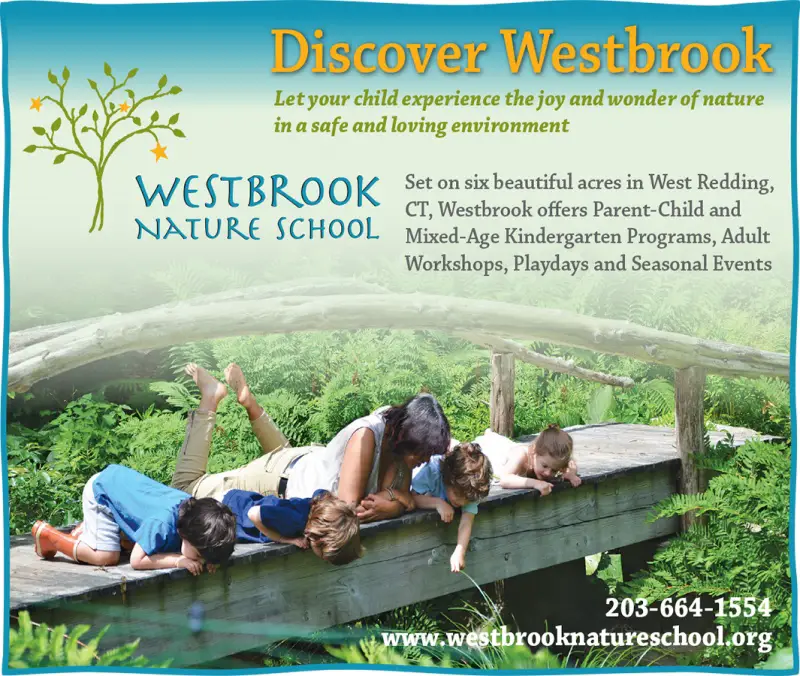 Westbrook Nature School offers a Mixed-Age Kindergarten experience for children between the ages of 3 and 6. Our class size is limited to 12 children per day, and all children must be potty trained. Interested parents should go to our Admissions page or call our office at 203-664-1554 for more information and to set up a visit.
EDUCATION - PRESCHOOLS
Westbrook Nature School offers a nature-based curriculum on a six-acre property featuring trails, streams, meadows, an organic garden, and natural playscapes. This curriculum results in an education that builds physical and emotional resilience, moral awareness, and the foundation required for intellectual growth. Programs include Parent-Child Classes (from birth to age 3), Mixed-Age Kindergarten (ages 3-6), adult workshops, playdays, and seasonal events.
Contact Me About Westbrook Nature School
Find More
Get NYMetroParents via Email