Arc of Westchester
Click Here to Get More Info
The Gleeson-Israel Gateway Center 265 Saw Mill River Road,
Hawthorne

914-949-9300
Categories: Public School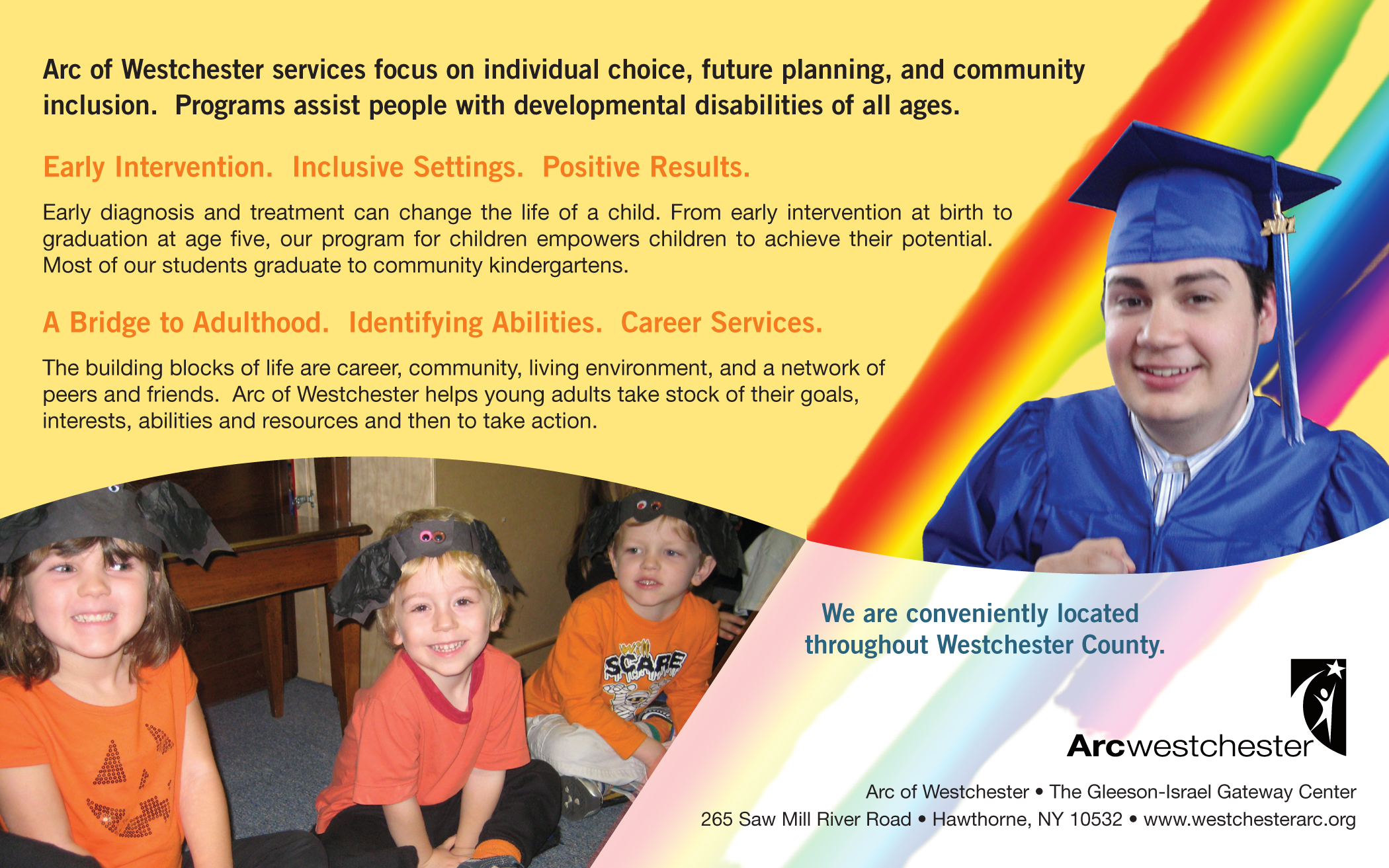 HEALTH
Arc of Westchester is the largest organization in Westchester County serving children, teens, and adults with developmental disabilities. We enable people to explore choices and envision possibilities. Our family-focused agency serves individuals with disabilities such as autism, Down syndrome, cerebral palsy, and learning disabilities. We offer infant evaluation, pre-school education, transition services for young adults graduating from high school, career counseling and placement, residential, clinical services and guardianship. With locations throughout the county, Arc of Westchester supports social inclusion for people with disabilities.
Interested in learning more about this business
Submit your contact information to get more info from the business above.