Westchester & Fairfield Swimming and Lifeguarding
Pace University & Sarah Lawrence College
914-588-2971
With over 20 years of instructional aquatic experience in Westchester, it is our mission to improve every camper's swimming abilities. Incorporating the American Red Cross Learn to Swim program, effective teachers and competitive coaches provide each swimmer with the opportunity to improve their comfort, endurance and technique in our 25 yard NCAA pool. Swimmers also learn fundamental snorkeling and diving skills to enhance their aquatic experience. To round out their day, campers participate in fun and engaging dryland activities.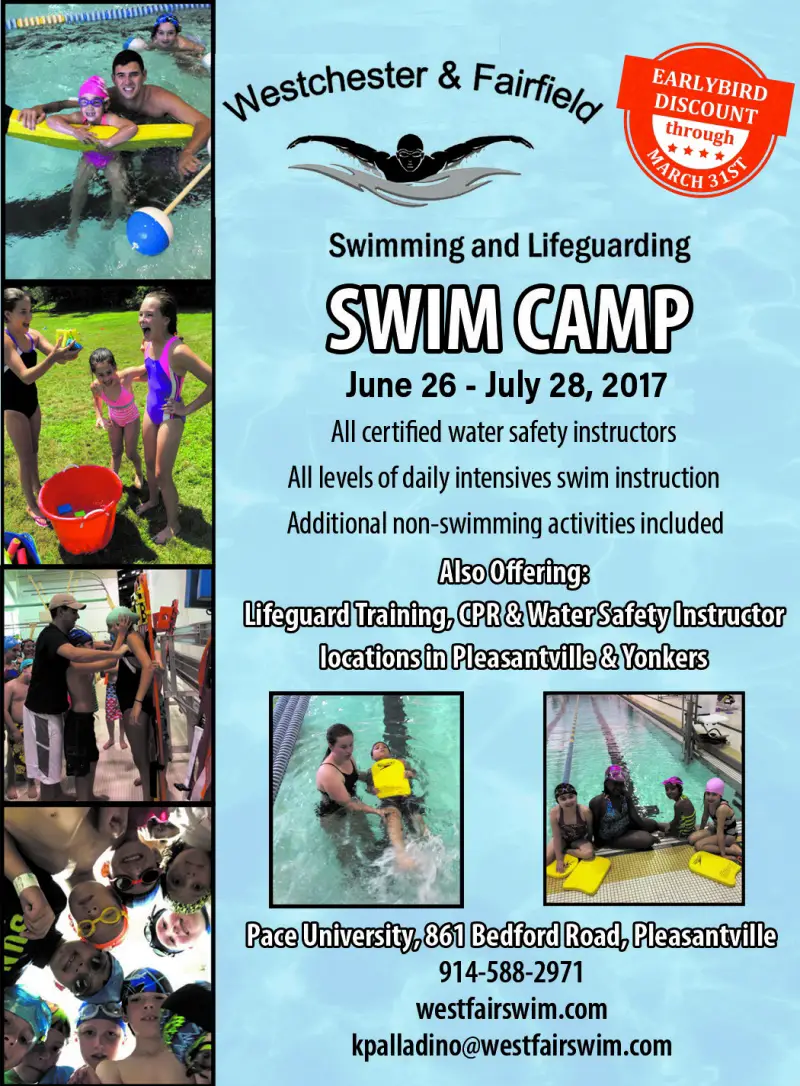 Want more family fun ideas?
Get them delivered to you!