Wildlife Conservation Society (WCS) Zoos and Aquarium
1-800- 433-4149
The Bronx Zoo: 2300 Southern Blvd., Bronx
Central Park Zoo: 830 Fifth Ave., Manhattan
Queens Zoo: 53-51 111th St., Corona
Prospect Park Zoo: 450 Flatbush Ave., Brooklyn
New York Aquarium: 602 Surf Ave., Brooklyn





Summer Camp - Go WILD at the WCS Zoos and Aquarium!
Prospect Park Zoos and the NY Aquarium host summer camps with live animal encounters, private exhibit visits, and more. Can't make it to in-person camp this year? Sign up for Wildlife Camp online, our virtual camp experience that allows your camper to enjoy exclusive behind-the-scenes looks at the animals and exhibits at all five of our NYC parks! To register for any of our camps please visit our website.
Virtual Birthday Parties!
Celebrate your birthday in a WILD new way! Let our creative planners host a virtual party your friends will never forget. Invite your party guests to play games, visit the zoo or aquarium and meet an animal all from their own home. This 45-minute virtual party includes a virtual party room for you and 20 guests, an up-close animal encounter, a virtual exhibit visit at the WCS parks, a special gift for the birthday child, discounted online invitations via Paperless Post, and a personalized digital package of activities, videos and message board for the birthday child and their guests. For more information click here!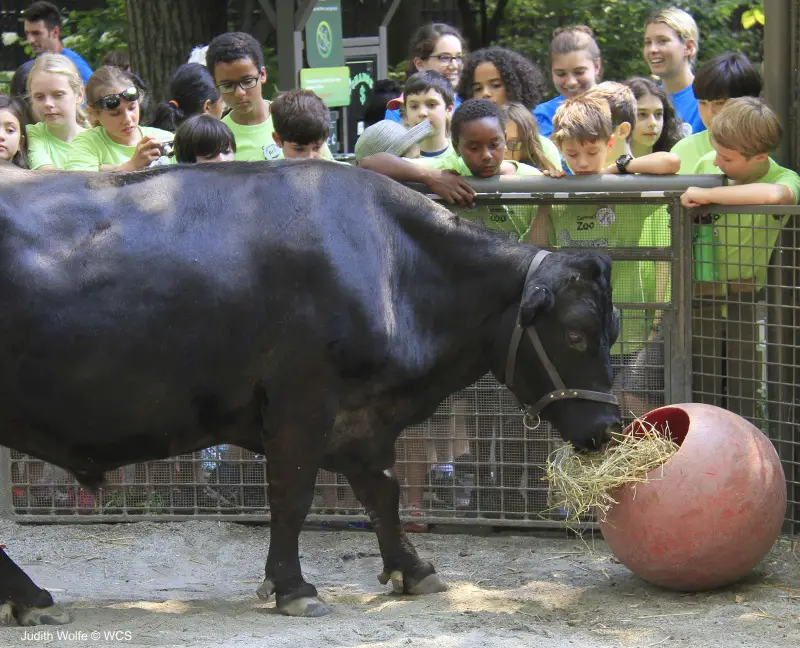 Scavenger Hunts - Self-guided Fun for the Whole Family!
Available at the Bronx Zoo, Central Park Zoo, Prospect Park Zoo, and the New York Aquarium, Scavenger Hunts give you a new and exciting way to go on a self-guided adventure in our parks and observe our animals! For more information click here!
Please send me information about Wildlife Conservation Society (WCS) Zoos and Aquarium
Find More
FAMILY ACTIVITIES - ZOOS & AQUARIUMS

The Wildlife Conservation Societys Zoos and Aquariums have your summer covered with fun, educational, children and family experiences! Whether online or in person, we provide unforgettable experiences for your family including hands-on activities, up-close animal experiences, and tons of educational fun that builds on a child's innate love for our wild planet.
Get the Best Kid-Friendly Activities
Sent to You Weekly!