YMCA of Long Island
855-2YMCALI (962254)
Bay Shore, East Hampton, Glen Cove, Holtsville, Huntington, and Patchogue

YMCA Summer Day Camp
At the YMCA Summer Day Camp, children dream, discover and grow! They learn leadership skills and develop self-confidence in a safe, accepting, and stimulating environment. YMCA Camp offers the best of Adventure, Athletics, Aquatics, Camp Traditions, STEAM, Special Activities, Theme Days, Summer Learning & more!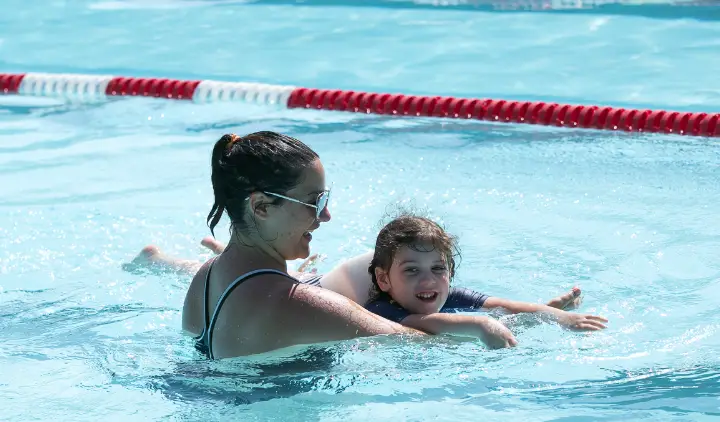 Variety of Camps
Variety of Camps for Ages 3-15: Kiddie, Youth, Pre-Teen, Teen, Sports, and Counselor-in-Training. NEW! 2-Week Sessions: June 28 – August 20 CampRocks! Week: August 23 – 27 Extended Hours, Transportation, and Lunch available for additional cost. Financial Assistance available. Plus affordable deposit, monthly payment plan and refund policy. Following all NYS COVID-19 Safety Guidelines. Virtual Camp Open House Dates and Camp Tours available by appointment. Details online. Locations: Bay Shore, East Hampton, Glen Cove, Holtsville, Huntington, and Patchogue.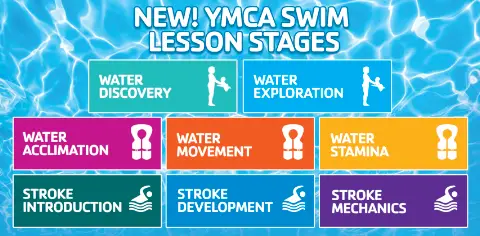 Swim Stages
Kids and people of all ages will build more confidence, learn new self-rescue skills, improved swim techniques and achieve more with each swim stage.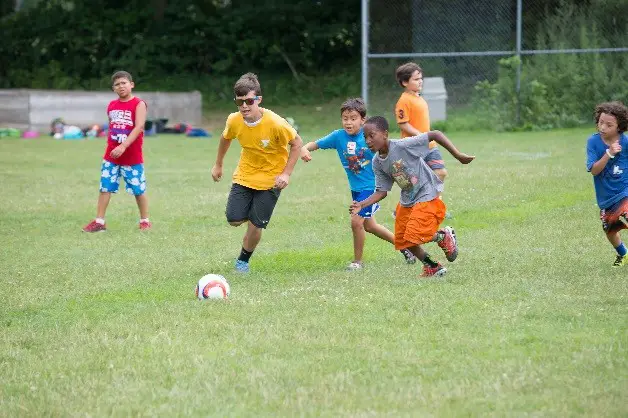 Sports & Movement
All YMCA youth sports and fitness programs are designed to deliver positive, exciting activities that build athletic, social and interpersonal skills. Choose from the following Youth Sports & Fitness programs: Basketball, Cycle, Dodgeball, Football Clinic, Golf, Karate, Lacrosse Clinic, Pickleball, Soccer, Sports Sampler, Street Hockey, T-Ball, Volleyball, Youth Boot Camp, Youth Yoga, Zumba Kids, Check your local branch for exact offerings and schedule.
Cultural Arts
From theatre and art lessons to music and vocal lessons, the Y offers a variety of programs for children of all ages. Choose from the following Cultural & Performing Arts Programs: Act Out Theatre: Participants audition and are cast in full productions and perform on stage at the Y Boulton Center. Art: Introduction to drawing, watercolor, pastels, clay and more. Music Lessons: Group or private, drums and/or guitar. Bass and Strings offered at East Hampton only. Musical Theatre: Singing, acting and imaginative play. Parents are invited to observe the last class. Performance Arts Camp: Basic acting, following stage directions, creating characters and basic set and prop building. Check your local branch for exact offerings and schedule.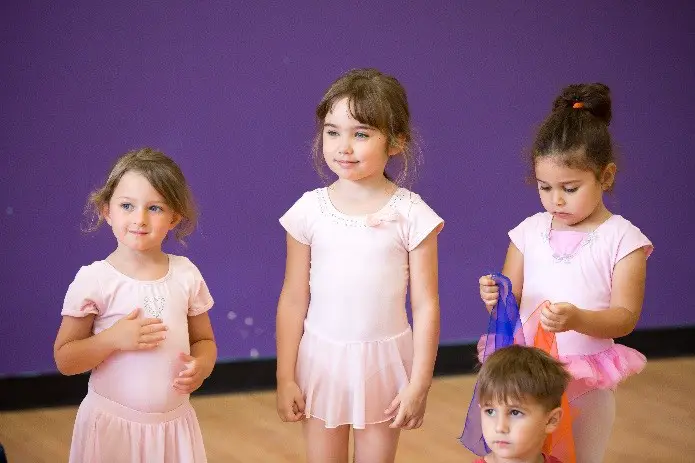 Dance
The YMCA's dance program offers the opportunity to learn the art of dance in a positive, structured and inspiring environment. From 2-years old to adult, choose from the following Dance Programs: Ballet (Beginner, Intermediate, Advanced and Adult), Cheer Dance, Creative Combo Introduction to Ballet, Tap, Jazz and Creative Expression, Hip Hop, Irish Step, Jazz, Tap (Adult), Check your local branch for exact offerings and schedule.
Adult Fitness
The Y fosters good health and offers the support, guidance and resources needed to achieve greater health and well-being of spirit, mind and body. From beginners to seasoned fitness participants, we offer the ability to reach your fitness goals and lead an active and healthy lifestyle. Choose from the following Adult Fitness Programs: Group Exercise classes: Pilates, Yoga, Cycling, Step, Tai Chi, Cardio Kickboxing, Boot Camp Personal Training: private or small group training Sports & Recreation for Adults: Basketball, Dance, Karate, Pickleball, Running, Volleyball Check your local branch for exact offerings and schedule.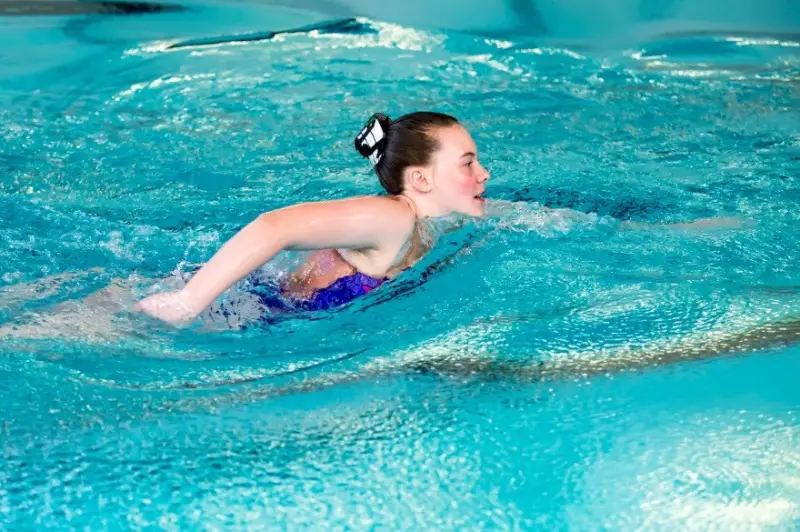 Adult Aquatics
The Y offers multiple aquatics programs geared toward strength training, cardiovascular workouts, balance training and rehabilitative exercise. Choose from Shallow to Deep Water Classes. Also Adult Swim Instruction is offered. Check your local branch for exact offerings and schedule.

YMCA Membership
Feel good, do good as a member of the Y community. Get access to our locations across Long Island, hundreds of free classes, and great savings. Why Join The Y? The Y is a nonprofit organization committed to helping everyone thrive at each stage of life. Our community brings together people of all abilities, ages, ethnicities, financial circumstances, genders, races, religions and sexual orientations. Your membership includes all of the following: access to all YMCA of Long Island state-of-the-art fitness centers (cardio equipment, training spaces and free weights), indoor pools for lap swimming and swim instruction, free group fitness classes and free child care while you workout. Financial Assistance is available for those who qualify. 
Locations
YMCA OF LONG ISLAND
855.2YMCALI
YMCALI.org
YMCA East Hampton RECenter
631-329-6884
YMCA at Glen Cove
516-671-8270
Great South Bay YMCA
631-665-4255
YMCA Family Services-Counseling
631-580-7777
Huntington YMCA
631-421-4242
Patchogue Family YMCA
631-891-1800
Brookhaven Roe YMCA Center
631-580-7777
YMCA Boulton Center for the Performing Arts
631-969-1101
Please send me information about YMCA of Long Island
Find More
Get the Best Kid-Friendly Activities
Sent to You Weekly!