Young at Art Studio Inc.
Click here to get more info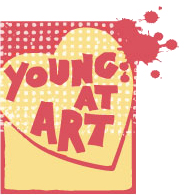 BIRTHDAY PARTY PLACES
A unique birthday party experience where each child brings home a personalized piece of art that can be displayed and in many cases be an interactive toy they will enjoy for years. With a clear theme in mind, our experienced teachers can bring to life anything from the magical world of Frozen to hand-crafted fairy wings or rocket ships with which the children can explore the depths of space, right here in Scarsdale. At Young at Art, we take your child's dream and bring it to life.



Contact Me About Young at Art Studio Inc.
Find More
Get NYMetroParents via Email