Portledge Summer Adventures
Click Here to Get More Info
355 Duck Pond Road
Locust Valley, NY

516-750-3104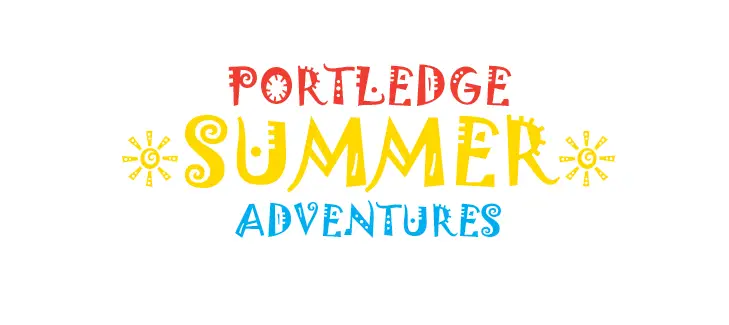 For 8 weeks, beginning June 27 through August 12, Portledge School, a leading independent, non-sectarian college preparatory day school, is transformed into Portledge Summer Adventures.
Portledge is situated on a pastoral 63-acre campus in Locust Valley, just 15 minutes north of the Long Island Expressway. This beautiful former Gold Coast estate offers an idyllic setting for highly personalized programs offered weekdays from 9 am to 3 pm, with extended hours for working parents. Portledge Summer Programs include:
PROGRAMS FOR LITTLE ONES
Toddlers (Age 2); Nursery (Age 3); Pre-Kindergarten (Age 4); Kindergarten & First Grade (Age 5-6); Mini Drama; Messy Hands; Mini Day Soccer; Shooting Stars Sports Multi Sports Program; Woodworking; Tumbling for Tots
THE ARTS
Creative Movement; Theatre Arts; Summer Ballet; Intensive Ballet; Illustrate Your Life in Fashion for Teens; Fashion & Machine Sewing; iMovie; Cake, Bake, & Decorate; Handiwork Day Camp; Glamorize Your Doll; Woodworking; Bling My Room; Shopkins Factory; Frozen in July; Birthday Bash; Potter's Wheel & Clay Building; Afternoon Art Club; Painting Adventure; Clay Hand Build; Painting for Little Ones
SPORTS
Lacrosse Academy; Soccer Academy; Basketball Academy; Shooting Stars Multi-Sport Program; Tennis Instruction with Robbie Wagner; Gymnastics; Golf Academy; Baseball Academy; Field Hockey; Horseback Riding; Science
SCIENCE
Build Your Own Computer; Future Scientist; Junior Engineer; Science & Cooking; Nature Program & Pond Life; Space, Rocketry & Flying Objects; Spy Training Camp; Destination Mars; Architectural Adventures; Extreme Robotics; Physics Sport Challenge; Engineering Physics; Global Doctors: Anatomy; Global Doctors: DNA; Global Scientists; Global Storybook Engineers Jr.; Survivalist Hiker
CHESS & TECHNOLOGY
Global Inventors; Fencing/Chess; Minecraft; Chess Challenge and Strategic Thinking; Lego Challenge; Sciencecraft; 3D Modeling Camp; Global Video Game Designers; Minecraft Movie Maker; Sea Perch Robotics Building Program; Video Game Programming; Fencing; Minecraft Printer; Computer Skills and
Keyboarding
SUMMER ACADEMIC INSTITUTE
Summer Slide; Summer Reading Fun; Advanced Latin; Algebra I; Geometry I; Introduction to Mathematical Thinking; Global Doctors: Anatomy; Global Doctors: DNA; Global Inventors; Fiction and Fun; Playwriting and Performance; College Essay; East Meets West
Join the fun this summer!
Contact Me About Portledge Summer Adventures
Read More About Portledge Summer Adventures