Obamacare's open enrollment period for health insurance marketplaces begins on Oct. 1. This key feature of the Affordable Care Act means guaranteed coverage for more families with members with disabilities and other pre-existing conditions, but it will take some time to see how employers and individuals adapt to the changes.
The Affordable Care Act has provided access to healthcare previously unattainable prior to Obamacare's enactment March 23, 2010. The prohibition against private health insurance denying coverage to an individual with a pre-existing condition is one of the greatest breakthroughs for the developmentally disabled to come down the pike in a very long time. Among the benefits of the ACA to this population:
ACA prohibits health plans from placing a lifetime dollar limit on most of the benefits you receive.

It restricts and

phases out annual dollar limits

on the Ten Essential Benefits: ambulatory patient services, emergency services, hospitalization, maternity and newborn care, mental health and substance abuse disorder services (including health treatment), prescription drugs, rehabilitative and habilitative services and devices, laboratory devices, preventive and wellness services and chronic disease management, and pediatric services (including oral and vision care).

ACA

extends dependent coverage

to age 26, affecting 3.1 million young adults who can now stay on their parents' health plan until age 26, giving families peace of mind. (Large group health plans that previously offered coverage to only employees must now also offer coverage to dependent children up to age 26.)

The legislation has remade the insurance market through a network of health insurance marketplaces (also referred to as "exchanges") where individuals and small groups will be able to purchase health insurance plans starting in 2014. Families earning between $29,326-$88,200 (133-400 percent of the federal poverty line) will be eligible for subsidies.
Marketplaces Explained
The marketplaces, or "exchanges," are created under ACA to improve and increasecompetition among insurers in the individual and small employer health insurance markets. They seek to improve choices and provide everyone with the same purchasing power as employers in the large group marketplace. The exchange marketplace should simplify the purchasing process, ensuring that customers have all the tools and information required to make the best educated decision.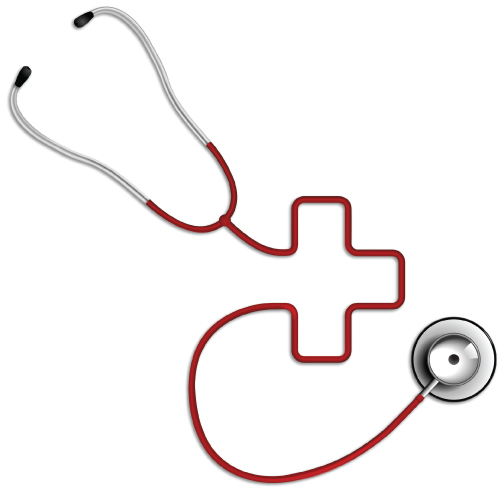 The marketplaces will also perform many of the administrative tasks soon to be required by other provisions of the Affordable Care Act. Those responsibilities include certifying health plans as qualified, determining individual and small employer eligibility, and determining and certifying eligibility for the exchange-facilitated government assistance programs (in other words, subsidies). Open enrollment for these exchanges begins Oct. 1.
Most people will be able to purchase health insurance through the marketplaces. Many workers and their families who already have coverage through their jobs will likely not elect to do so, though comparing plans and options will reveal if it is worthwhile. The marketplaces are primarily aimed at individuals who are uninsured and those whose employer-based coverage is either too costly or lacking in adequate benefits.
While a majority of states are offering qualified health plans via a marketplace fully run by the federal government through the Department of Health and Human Services, both New York and Connecticut have elected to implement state-run marketplaces. To view all the health plans available to you, and to enroll, go to:
Access Health CT: accesshealthct.com; 855-805-4325
NY State of Health: nystateofhealth.ny.gov; 855-355-5777
New Year, New Rules
Beginning in January 2014, businesses with 50 or more employees must offer health benefits to their workers or pay a fine of $2,000 per employee if just one of them receives a premium subsidy to purchase on the exchanges (although penalties for not offering health benefits are delayed until 2015). For the purpose of calculating the fine, the first 30 employees are exempt. If the insurance cost exceeds $2,000 per worker after that, the firm that doesn't already offer insurance will likely decide to pay the fine and allow employees to purchase on the exchanges.
Effective Jan. 1, 2014, a program called Small Health Option Program, or SHOP, will allow small businesses to purchase group coverage through the marketplaces. It is likely that small employers currently offering coverage will elect to provide health insurance under SHOP (although it is not required); employers may elect to continue providing health insurance through their existing carriers. Employees of companies who elect to go with SHOP can purchase health insurance on SHOP with pre-tax dollars as they currently do under their existing employer-sponsored plan.
Companies employing 2-50 individuals for the years 2014-15 will have access to SHOP. In 2016, SHOP eligibility will extend to companies employing 2-100 individuals.
All coverage through SHOP is guaranteed issue. In other words, there is no pre-existing condition exclusion. Carriers cannot deny coverage or even consider the medical history, profile, or experience of a group when pricing or offering coverage. Neither can they fail to renew due to medical history reasons. Therefore, coverage through SHOP is a great boon to the developmentally disabled.
Tips & Tools
These resources provide more detailed information about how the Affodable Care Act impacts families.
The Henry J. Kaiser Family Foundation
Find a wide variety of tools, from a health insurance subsidy calculator to a flow chart that visually maps out all the ways to get insurance coverage under the ACA beginning in January at kff.org/health-reform
Affordable Care Act Tax Provisions
The IRS has a dedicated home page explaining the tax implications (including the Premium Tax Credit) of the ACA, plus a Frequently Asked Questions page.
U.S. Department of Health & Human Services
Find detailed and technical regulatory information about the Insurance Marketplace, and sign up for Marketplace email or text updates at hhs.gov/healthcare.
American Benefits Council
This advocate of employer-sponsored benefit programs has a helpful hub particularly for employers who need help navigating how the ACA impacts their business and staff at americanbenefitscouncil.org.
The Arc of Westchester
This resouce center focuses on individual choice, future planning, and community inclusion. "We are a resource for families exploring services and trying to navigate the systems," says Tibisay A. Guzman, assistant executive director, day and community services.
265 Saw Mill River Road, Hawthorne
914-495-4612; westchesterarc.org
What's Ahead
"The Affordable Care Act in some sense requires everyone to be part of a managed care system, and it remains to be seen how that develops," says Tibisay A. Guzman, assistant director of day and community services at ARC of Westchester. "The intent of the legislation is to move away from the fee-for-service payment system to a capitated payment system using managed care organizations to manage the care for people with disabilities under Medicaid. That includes long-term services in combination with regular health care, which is a big change."
The Affordable Care Act is a gigantic piece of legislation that has many positive attributes, though there are also unintended consequences that most likely will occur. While the dollars invested in a special needs trust may shift to private health insurance for some, for example, it is still important to consider all your options when planning the future. Managing capital for a person with special needs historically has required a more conservative investment strategy given the potential cash flow needs for medical expenses and possible other unknowns (such as Medicaid payback), according to Michael Sanders, president of White Plains-based Clark Dodge Asset Management. "The ACA provides some clarity for these potential cash flows and thereby creates freedom to invest for longer-term objectives," he says. "A good understanding of healthcare issues can mean the difference in maximizing a family's assets."
The ACA would appear to increase opportunities for the developmentally disabled through employment and further integration into the community and/or through access to private health insurance and greater overall financial flexibility. And while there is a lot of speculation about the cost of insurance premiums for those who do not receive subsidies, it is clear that the rollout of the ACA—particularly the elimination of caps on essential benefits and the inability to deny coverage based on past medical history—are positives for families insuring a member with disabilties. How the ACA unfolds through the marketplaces in the coming weeks and months will tell.
Jacqueline Prue, vice president at Clark Dodge & Co. in West Harrison, has 25 years of private client experience working at several major investment firms. Her experience as a sibling to a brother with special needs has inspired and informed her dedication to supporting and assisting special needs families.
Part Two of a Two-Part Series. Read Part One Here.