Related: the addams family, no snap judgments, tolerance and accpetance,



Cast members of the family musical, The Addams Family, encouraged middle school students to take the No Snap Judgments pledge at the New York Institute of Technology as part of the social acceptance initiative.

On October 13, middle school students in the area visited the New York Institute of Technology (NYIT) auditorium in New York City while a few more students from classrooms across the U.S. joined the audience via a live Internet stream to take part in "The Addams Family: No Snap Judgments," a social acceptance initiative.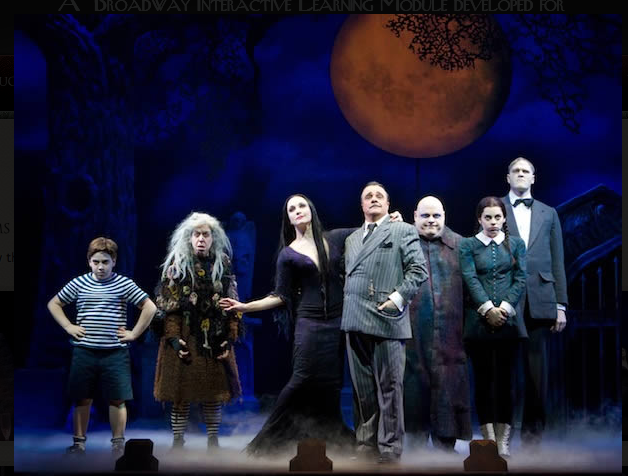 Aimed to teach students to embrace differences, cast members of the family-favorite musical spoke of their experiences and answered questions submitted by students on acceptance in a discussion hosted by author of "The Geeks Shall Inherit the Earth," Alexandra Robbins.

"I was picked on from kindergarten through all of college" shared Jackie Hoffman, who plays Grandma in The Addams Family. Although it's really hard, she continued, you have to learn to stick up for yourself.

Being tolerant, explained Zachary James, who plays Lurch in the musical, is a step, but we should rather be celebrating everyone's differences by learning to make no snap judgments.

To conclude the discussion, 13-year-old Adam Riegler, who plays Pugsley, led the audience in taking the No Snap Judgment pledge, filling the auditorium with voices that recited in unison to "be a respectful and positive person" and to "celebrate differences among friends, family, teachers, and peers."
For more information and to take the pledge, visit www.nosnapjudgments.org.
---
Get Your FREE Indoor Activity eGuide!
---
More Local News - Manhattan Articles
Social Learning Center Offers Alternative to Day Care
Jen Rudin Casting Offers Kids Improv and Audition Workshops
Manhattan Fourth-Grader Wins $10,000 to Make Over Her School's Cafeteria
French-English School Relocates Preschool, Expands Middle School
American Israeli Preschool Offers Drama, Dance, Soccer

Be a good fellow parent and share this with a friend who would be interested
Local Local News - Manhattan Sponsors
See Our Local News - Manhattan Directory