Related: etnies autism speaks shoes, etnies sneakers for autism, shoes that benefit autism speaks, etnies Fader, etnies RVM,



Etnies, maker of action shoes and apparel, has partnered with Autism Speaks, the nation's largest autism science and advocacy organization, to create co-branded kids' RVM and Fader footwear that support Autism Speaks' mission.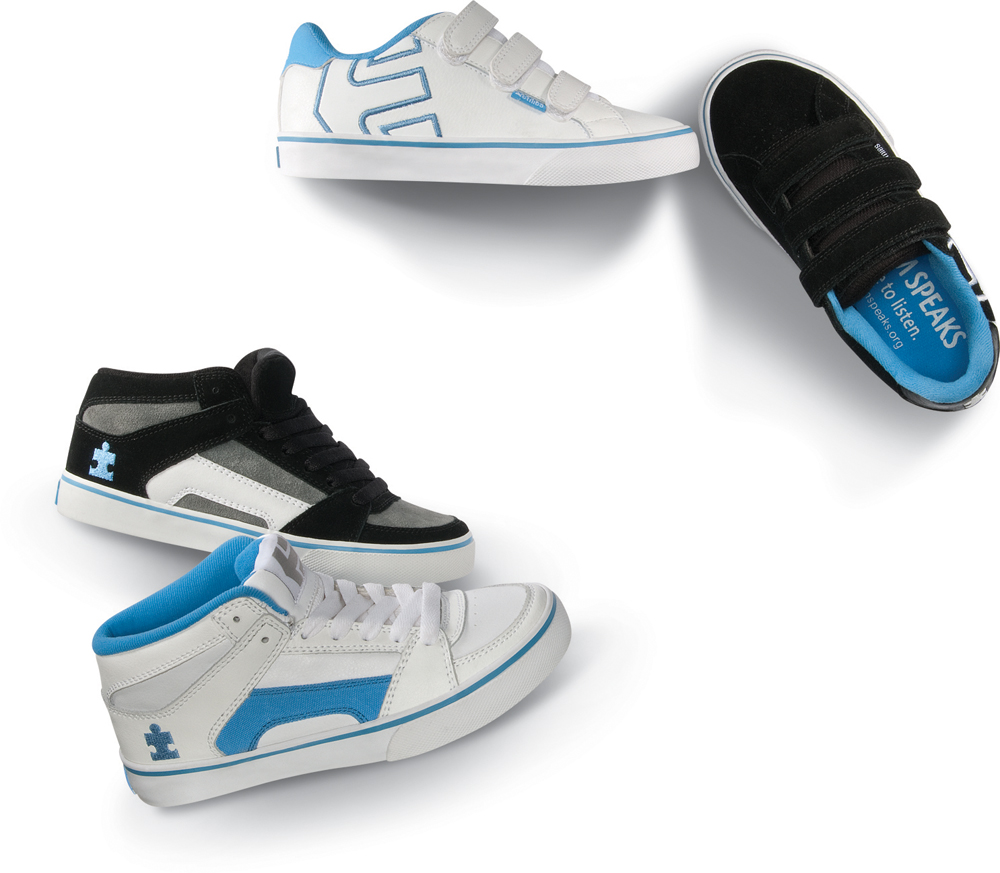 "We learned how individual action sports like skateboarding can have a positive effect on children with autism," says Don Brown of etnies, the global action sports footwear and apparel company, which is donating 10 percent of the proceeds of sales of their x Autism Speaks Fader ($49.99) and RVM ($54.99) kids' shoes, with a minimum of $10,000 per year, to Autism Speaks. The money will support Autism Speaks' mission to fund research into the causes, prevention, treatments and a cure for autism; increase awareness of autism spectrum disorders; and advocate for the needs of individuals with autism and their families. For more information or to purchase a pair of these charitable kicks, visit www.etnies.com/shop/autism-speaks.
---
Get Your FREE Indoor Activity eGuide!
---
More News & Tips: Special Needs Articles
Social Skills Group Focuses on Outdoor Activities
'The Best Advice I Ever Got': How to Cope with a Special Needs Diagnosis
Groups Help Children Gain Social Skills
What to Do When You're at the End of Your Rope
Ask the Expert: Do You Recommend Mediation for Divorcing Parents of a Child with Special Needs?

Be a good fellow parent and share this with a friend who would be interested
Local News & Tips: Special Needs Sponsors
See Our News & Tips: Special Needs Directory