Are you pregnant? Check out these expert tips from Elizabeth Stein, OBGYN, for navigating New York City in comfort.
Thanks to all of the obstacles and challenges NYC's urban environment creates for us, getting around town with kids-in-tow can be daunting but, when you're expecting, it can be even more challenging.

If you're pregnant and feel unprepared to traverse this great city of ours, help is here.
Elizabeth Stein, a leading women's health expert and Certified Nurse Midwife, has shared her top tips for Manhattan Moms-to-be.


Six Tips for Pregnant Women Navigating New York City: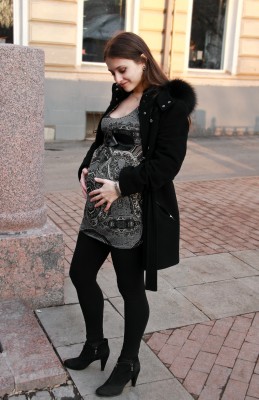 Always carry food and water with you.
Pregnant women can easily become hungry and dehydrated. Carry a bottle of water in your bag at all times and food that travels easily such as a powerbar or banana.


Take extra caution when traveling on public transportation, especially on the subway and stairs.
Pregnancy changes your center of gravity so it is very easy to lose your balance and stumble. You look down to regain your balance but can't see past your belly and you may fall. Hold on to handrails, walls and your partner's arm. Wear flat, supportive shoes or sneakers. Walk slowly and carefully. Let those in a rush pass you by! Be the last person up or down the stairs.


Don't be afraid to ask for a seat on the subway or bus.
It is impossible to tell if a woman is pregnant during her first trimester, when morning sickness is often at its worst. Don't hesitate to tell the nearest person that you are pregnant and don't feel well. Often strangers will understand and offer you their seat.


Know where you can use the restroom.
Every New Yorker knows how hard it is to find a public restroom in the city. But they're out there: think department stores, hotels, Starbucks, and other chain eateries. Many women are surprised by the frequent need to use the restroom during their second, and especially during their third trimester. As baby grows, there is an incredible amount of pressure on the bladder. Have your restroom options staked out in advance. Last thing you do before leaving home (or work) is empty your bladder.


Have all your telephone numbers with you at all times.
The list of important phone numbers should include your husband/partner, mother, midwife or physician, the babysitter, and the dog walker. It is best to have this list written down on a piece of paper, in addition to having the information in your smart phone or cell phone.


Keep your insurance card and a copy of your prenatal chart with you from 36 weeks of pregnancy.
Elizabeth Stein, CNM, MSN, MPH, practices obstetrics and gynecology in New York City. Stein completed her midwifery education at Columbia University in New York City and holds Master's Degrees in Nursing and Public Health. Elizabeth Stein has been certified by the American College of Nurse Midwives since 1985 and is licensed in New York State. Through her practice, Ask Your Midwife, PC, Elizabeth works closely with her patients to educate, encourage, and empower them to make choices that enhance their overall health, pregnancy experience and strengthens their family. She combines current medical knowledge and modern technology with the caring inherent in midwifery.

Article courtesy of Manhattan Mom.

Gwynn Cassicy is a New York mother who blogs at Manhattan Mom.