A frequent traveler shares what she wishes she knew before venturing by rail from Rome to Milan, Italy, with her family. Read on to benefit from her wisdom.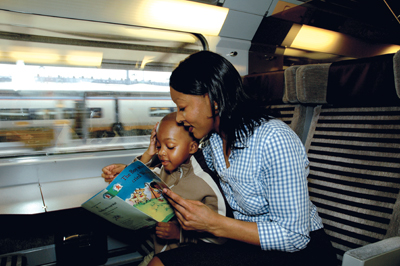 A journey across the Atlantic with kids in tow. Sounds crazy, no? When my family decided to take a trip to our motherland of Italy, it was important for us to consider ways to make it less crazy - and as manageable yet fun as possible. I knew that although such cross-country touring can be tiring and stressful, children do enjoy Italy. There's fantastic food, fun and interesting culture, and great sights to see - plus, of course, tons of delicious gelato.
When our (rather pricey) plane tickets were booked, we mapped out our itinerary: Rome, Florence, Venice, Parma, and Milan. But the question remained: How should we travel across the country? We considered renting a car - and then quickly realized that Italian drivers and Vespa riders might be even crazier than those of us weaving the busy streets of New York City. Plus, driving through the tight, overwhelming (and sometimes ancient) streets of the cities would be difficult. And while I speak minimal Italian, following a map or getting directions could also be overwhelming. So we opted for Rail Europe. It removed the burden of navigation and put someone else in the driver's seat, allowing us to focus on time together as a family; and we got the bonus of fantastic panoramic views of the Italian countryside.
Representing more than 35 European railroads and serving more than one million North American visitors every year, Rail Europe has a fantastic reputation. But there are certainly some things that traveling families should keep in mind.
These are the things I wish my family knew before making our journey: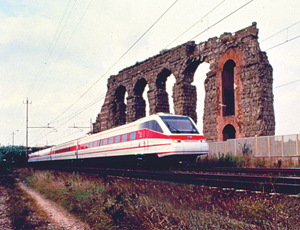 A pass for a geographic area larger than you intend to travel may be most economical.
Make sure you pick the rail pass that suits your needs and your wallet. There are hundreds of different passes to select from, so the process can be confusing. Keep these basics in mind: Each entitles you to travel on trains in a specific geographic area, which you choose at time of purchase, for a specific number of days. These days can be consecutive, meaning five days in a row, for example, or for a set number of days during a certain time period.
My family of five opted for the Eurail France-Italy Pass for five days of travel in a two month period. For this pass adults (travelers 26 years and up) were $329 for a second class ticket; youths (ages 12-25) were $252; and children under 12 were $166. Even though we had no intention of going to France on our trip, this pass made the most sense economically.
Tickets are not the same as reservations.
Even though you have a rail pass, it doesn't mean you do not need tickets or reservations (which come at an additional fee). High-speed trains and night trains, for example, usually require one. For major routes, having a reservation, which you can book online before your trip or at the station in Europe, is recommended.
My family made sure we checked the timetable online before our departure and we reserved our seats to save us stress.
First-class is usually worth it for families.
We reserved first-class seats, which were obviously more expensive, but worth it. We had comfortable, reclining chairs, tons of space, and even a table. There is also better lighting, more room for your luggage and bags, and a snack cart with juices and snacks, plus a complimentary newspaper.
Avoid extra fees onboard by knowing the drill.
Traveling the rails can be stressful if you're not prepared. For your first day of travel, make sure you have your pass validated before you board the train. When we arrived at the station in Rome, it took us 30 minutes to figure out that validating means approaching a yellow time-stamping machine located by the tracks. It takes mere minutes; you just insert each pass to get the date and time stamped.
Remember: This is only for day one. For every other day of travel, including day one, make sure you clearly mark the current date on each pass in pen. Unfortunately, on our way to Venice, we forgot to do this minor task and our conductor charged us extra even though we had the pass and already paid for our reservation.
You should also be aware that porters who assist you with carting your bags onto the train do charge a fee, and often riders are not aware of this until after the fact. The workers will welcome you warmly as you board, and happily help load your luggage - then slam you with a five-Euro-per-bag charge. You are not required to let them help you. If you would like the assistance and do not mind paying the fee, go ahead - it might be worth it.
Early is good.
I would recommend, especially for families with younger children, to arrive at the station with ample time before your scheduled departure. Once situated and familiar, you can more easily find out what track your train is departing from and be on the platform when it arrives. My family liked to be the first to board since we had heavy bags.
Keep perspective.
Lastly, while most trains are comfortable and make for a great ride, some fall short. My family experienced a ride on a local train from Venice to Bologna that was, quite honestly, terrible. The train was much older and crowded, did not have working air conditioning, and broke down. Eventually we arrived, late and sweaty. We got off our "little engine that could" safe - and eager to explore our destination city.
Traveling via rail through Italy and Europe is an experience, and one that will certainly impact your children as much as seeing the Trevi Fountain, Sistine Chapel, and the canals of Venice. It was an opportunity for my family to grow and travel in a way we never had before.
Make sure you research and spend time preparing before you travel; do so by visiting www.raileurope.com.
Jillian Ryan is a freelance writer who lives in Brooklyn. This is her second trip to Italy, but the first with her family. She is sure that no matter what your mode of transportation, the country gets more wonderful every time!