Now that you have the perfect melon, try making this fun dinner recipe on a hot, sticky summer day.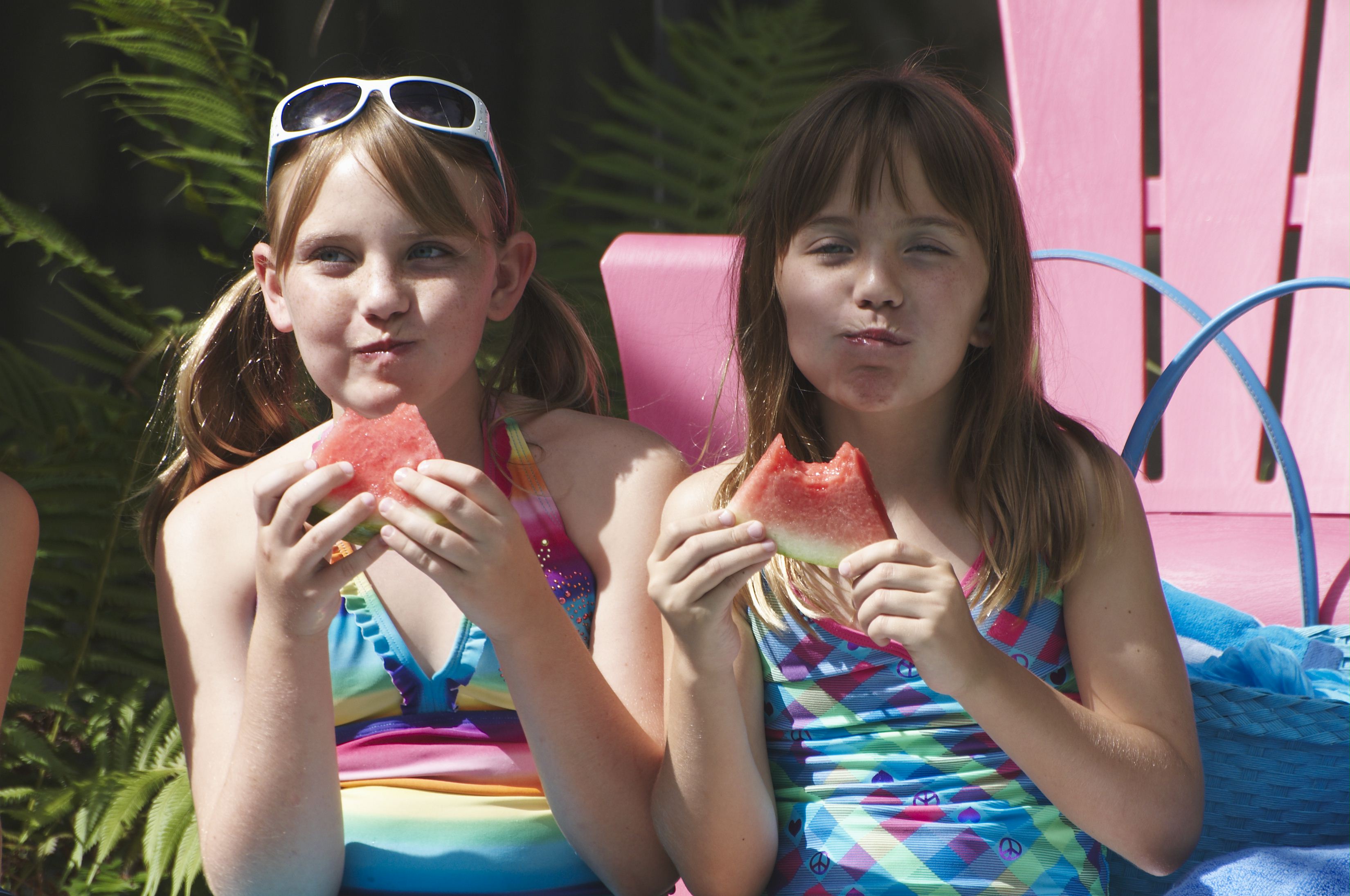 Shrimp Watermelon Sate
• 1/2 cup seasoned rice vinegar
• 1/2 cup chunky peanut butter
• 1 tsp. minced fresh garlic
• 1 tbsp. minced fresh ginger
• 1 tsp. soy sauce or to taste
• 1 couple of dashes of hot pepper sauce or to taste
• 16 jumbo shrimp, cleaned, poached and chilled
• 16 (2-in) cubes seedless watermelon
• Fresh basil leaves or baby romaine leaves for garnish
Slowly blend the seasoned rice vinegar into the peanut butter until completely blended. Stir in the garlic, ginger and soy sauce until mixed well. Season with hot pepper sauce to taste. Pour all but 2 tbsp. of the dressing over the shrimp and toss to coat them well. Chill for 1 hour. To serve, alternate shrimp and watermelon cubes on 4 skewers and baste with the remaining dressing. Serve over fresh basil leaves or romaine leaves.
Courtesy of www.watermelon.org.


For more information on America's favorite summer fruit, check out these articles from NYMetroParents:
How to Select and Store the Perfect Watermelon
Family-Approved Watermelon Recipes

Also see: A Parent's Guide to Summer in the NYC Area