Triaid, an innovative manufacturer of special needs equipment for children, offers tricycles especially adapted for kids with disabilities.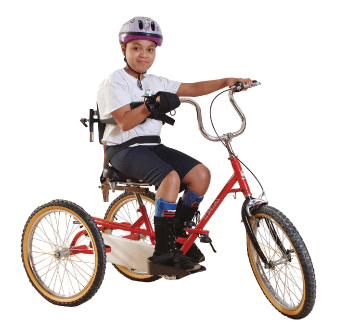 The 20" TMX tricycle from Triaid (ages 8-12) includes adaptations such as leg calibers, foot sandals (to keep feet on the pedals), a rear steerer, and various seating and bar adjustment options to make sure kids can reach the handlebars on both sides.
Tricycles range in price from $1,000-$2,000, depending upon options. Other models are available for younger children; order at www.triaid.com. A link to Variety the Children's Charity is available to request financial assistance on purchases.
GET 20% OFF!
Special Parent readers receive 20% off: enter code TRI637 at checkout.