Green Chimneys, the nonprofit based in Brewster, NY, strives to educate and heal its visitors and students through animal therapy and nature activities. Get the scoop on its family programs and fun festivals, including the popular Birds of Prey day.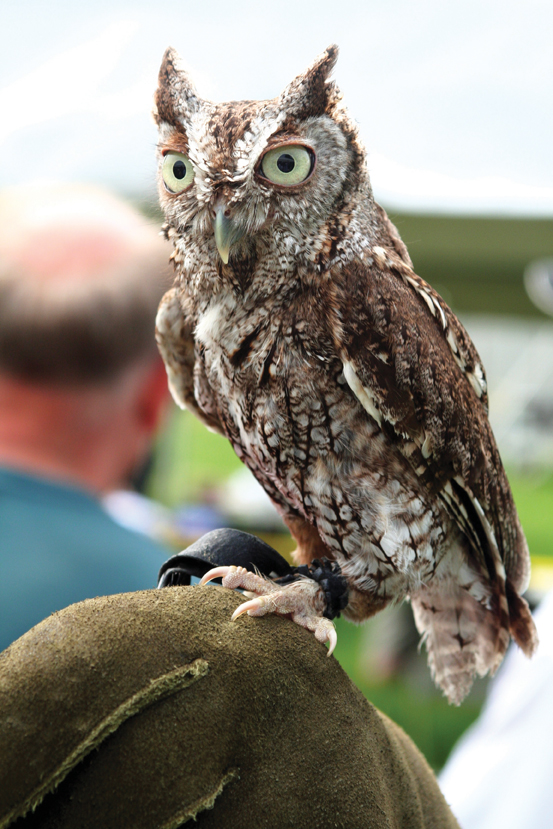 In 1947, the Ross family purchased what was known as the Dell-Howe Farm in the town of Patterson. Along with 75 acres, the family inherited a local landmark known to area residents as "the farm with the green chimneys." A hired hand in charge of painting the chimneys had chosen the emerald hue on a whim, but the farm's former owner had decided to embrace it, insisting that the novel color made the farm easier to find and even increased business. The Rosses loved the story so much that they decided to keep the name Green Chimneys, and to this day the farm's chimney bricks are painted the same shade of green.
Now stretching more than 160 acres, Green Chimneys has evolved into a multi-service nonprofit organization recognized as a worldwide leader in animal-assisted therapy and activities that encompasses a farm as well as a residential treatment center for children and a special needs school.
Green Chimneys Farm and Wildlife Center is home to nearly 300 animals and birds and houses several barns and stables, riding rings, trails, a greenhouse, and a children's garden. It offers educational and recreational activities for families, a nature-based summer camp for kids, and public swim and learn-to-swim programs in its indoor pool. Free self-guided tours of the farm are offered Saturdays and Sundays (10am-3pm), and group tours are available by appointment (Tuesday-Saturday). Green Chimney also hosts family events and programs at its second location, the Clearpool campus, a 350-acre nature wonderland in Carmel.
June Specials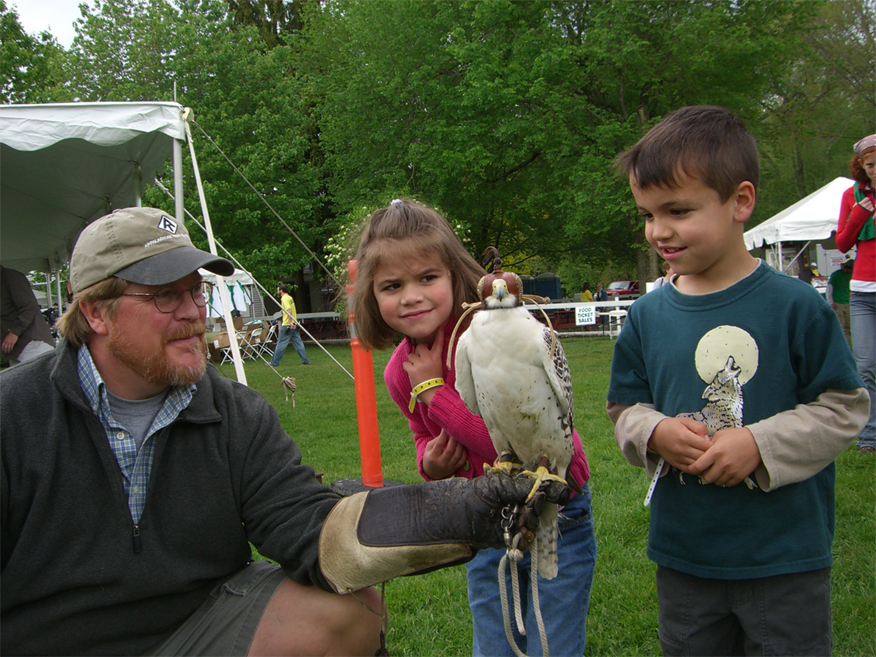 Green Chimneys' annual Birds of Prey festival, usually held in early June, is packed with activities for kids, including pony and hay rides, and tours of the farm.
Special guests are a big draw and fan favorite, and in the past have included luminaries such as Jim Fowler of Mutual of Omaha's Wild Kingdom fame; Robert F. Kennedy Jr., environmental lawyer and ecologist; and renowned primatologist Jane Goodall.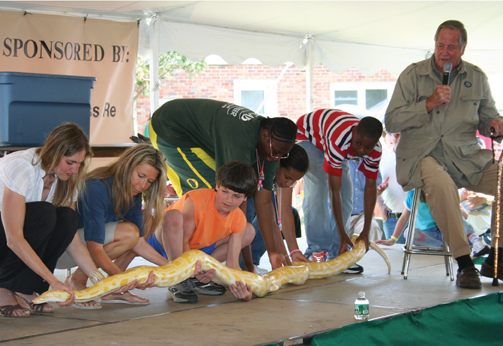 Other highlights of the day include free-flying raptors, live animal demonstrations (including a regal white wolf named Atka who visits from the Wolf Conservation Center, in South Salem), and a ceremonial release of a rehabilitated bird.
Annual Activities
Earth Day, held at the Clearpool location in April, allows families to explore a 350-acre model forest, listen to live music, meet environmental experts, and join a wide range of environmental activities. In May, when spring is in full swing, the farm hosts Little Folks Farm Days, a festival designed specifically with kids (preschoolers to third-graders) in mind that includes face painting, hay and pony rides, arts and crafts, games, and live shows featuring a magician and reptile expert. The annual Fall Harvest Festival in September is filled with seasonal activities like the Pumpkin Roll, pumpkin decorating, hay and pony rides, a hay maze, arts and crafts, wildlife demonstrations, and other live animal events that the whole family can enjoy.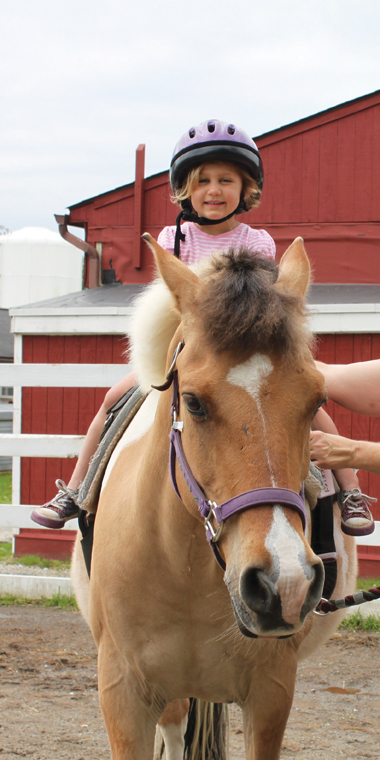 Groups of five or more should make reservations a few months in advance for the Farm & Wildlife Tours, which include a barn tour, pony and hay rides (pony rides for kids older than 10 only), and an optional tour of the Wildlife Center.





Details
Address: Green Chimneys: 400 Doansburg Road, Brewster
Clearpool campus: 33 Clearpool Road, Carmel
Hours: The farm hosts public events and tours from mid April through mid November
For more information: 845-279-2995 (x383 for group reservations) or greenchimneys.org