Christo, artistic director of Christo Fifth Avenue hair salon, shares his tips for easy-to-manage hair cuts and color that are in style this spring.
The harsh winter weather has finally passed us by, so it's time to cut ties with old hair styles and welcome spring with a new bounce.
Fearing my hair would freeze and fall off if I ventured outside with a wet head, I attacked my not-so- golden locks with everything in my hair-taming tool box. I may have done more damage than good in trying to mend split ends and pump up tired looking layers. So I sought out much needed advice for some new great hair cuts for spring, each requiring minimal effort and upkeep. Besides, with beautiful weather headed our way, who wants to stand in front of a mirror primping instead of playing?
No stranger to the limelight of fashion and beauty, Christo, the namesake and Artistic Director of Christo Fifth Avenue, has done makeovers featured in The New York Times, Glamour, and styles for New York Fashion Week. Here are his tips for spring's best looks.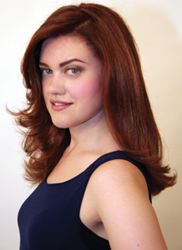 Consultation is Key
Before allowing a stylist to get anywhere near your tresses with scissors, be sure to have a chat about the finished product. It doesn't matter if you don't have a clue as to what you want, just be sure that he or she knows how much time you have to dedicate to styling it yourself during the week. It is imperative that your stylist take the time to instruct you as to how to achieve the same results at home that you'll get in the salon. Remember, if you can't do it, it's not worth it!
Timed Style
One of the great looks that is super easy to style this spring (think 2-3 minutes!), is long layers with diagonally cut bangs swept to the side. No more blunt cut bangs across the forehead; that's too static. This youthful cut looks great for a date night with your favorite someone or tied into a pony tail to tackle the day with the kids. Shaping the bangs to frame the face is the key to this sexy yet functional cut.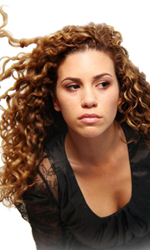 Au Naturale
For those of us with curls and waves, it is officially time to break up with the blow dryer and straightener. With the right finishing products, the beautiful bounce with playful volume you've wanted can really let your natural texture shine without having that wet curl look. For wavy hair, use a light mousse on wet hair that has been separated into sections. Use your fingers to gently spread the product evenly throughout the hair. Similarly for tighter curls, use the same process but with a bit of a stronger product like a gel or spray that has a bit more hold. This is a no-fuss style great for those who want to steal back that hour of blow drying and styling without losing any fashion.
Ditching Bob
If you've thought about ridding yourself of some of the weight on your shoulders this spring, a new short style may be just the thing. Instead of last year's bob cut, a new style of shaping the hair around the face and pushing it behind your ears is simple and chic. Be sure to check with your stylist before you lop off all your locks-it's all about the shape of your face and your bone structure to support this cut. Generally speaking, this isn't the most flattering cut on women with rounder faces.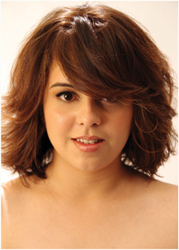 Color Me Spicy
With the blooming of spring, expect to see a number of colors reflecting nature around us. Amazing shades of red, strawberry blonde and a caramel brown will bring out the glow in your skin type. It's best to have a professional concoct the perfect combination that will color your hair so that you get the best results with the least amount of damage to your precious locks.
More than anything, Christo says: "Your hair is your number one accessory!" Even Prada can't fix a bad cut.