How to Find the Perfect Nanny for Your Family
Get kid-friendly activities sent to you!
Get the Best Family Activities
Sent to You Weekly!
Put "Nanny Envy" in Perspective.
Kerry Gillick Goldberg hired a nanny when her five-year-old daughter was
just one month old. She worked long hours and commuted to Manhattan from her Bethpage home, leaving very little time with her daughter.

"I was nervous because I didn't want my daughter to not know that I was her mother." She says she had no frame of reference for the nanny relationship ("I told her when I interviewed her that the only thing I knew about nannies was Alice from 'The Brady Bunch'!").

This feeling is very common, according to Gold. "We try to coach parents to understand that it's wonderful that their children have created a bond with this other human being, but that they will always know who their mom and dad are."
Gillick Goldberg made a habit of announcing "Mommy is home!" when she walked in the door at night. She also had a tough time when the nanny would call to tell her all about her daughter's firsts. "She was trying to share, but I felt that I was being a bad mother because I missed my child rolling over." They decided the "first" would be when she saw it for the first time-so instead the nanny would tell her that "exciting things" happened that day.

According to Candi Wingate, the founder of Nannies4hire.com and Care4hire.com, moms can sometimes feel "nanny envy" because they're missing out. It's important to remind yourself, though, why you hired this person in the first place. "You worked so hard to find the right nanny, and you wanted somebody that your children love so much that they want to spend time with. So don't feel guilty," she advises.

Gold says that when moms return to work, they feel a host of different emotions including guilt, anger, fright and frustration, but it's important to deal with the issues and not project them on the nanny. "Remember: You're the parent, and no one is ever going to take your place. Give yourself time, get to know the nanny, and build a partnership. This is someone who is going to make you a better parent."
---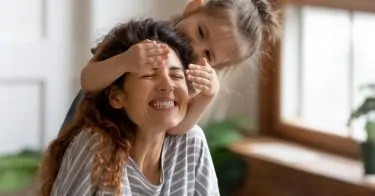 Read Next | Mommybites Is Great Way to Find a Nanny in NYC