In our plugged-in, social media age, kids' manners are falling by the wayside, big time -- and with TV icons like the "Jersey Shore" gang or Hannah Montana not setting the best examples for our kids, what are parents to do? Etiquette experts weigh in.

Imagine the most recent birthday party you attended with your child. While it probably wasn't the raucous scene out of Mrs. Doubtfire (excuse my early '90s reference), odds are that you witnessed a fair amount of rude behavior: From the 8-year-old birthday girl who gloated gleefully after winning her third round of Guitar Hero, to the distracted parents typing away at their smart phones mid-conversation, to your own little angel, who silently stared at his toes when you hastily introduced him to the host child's parents.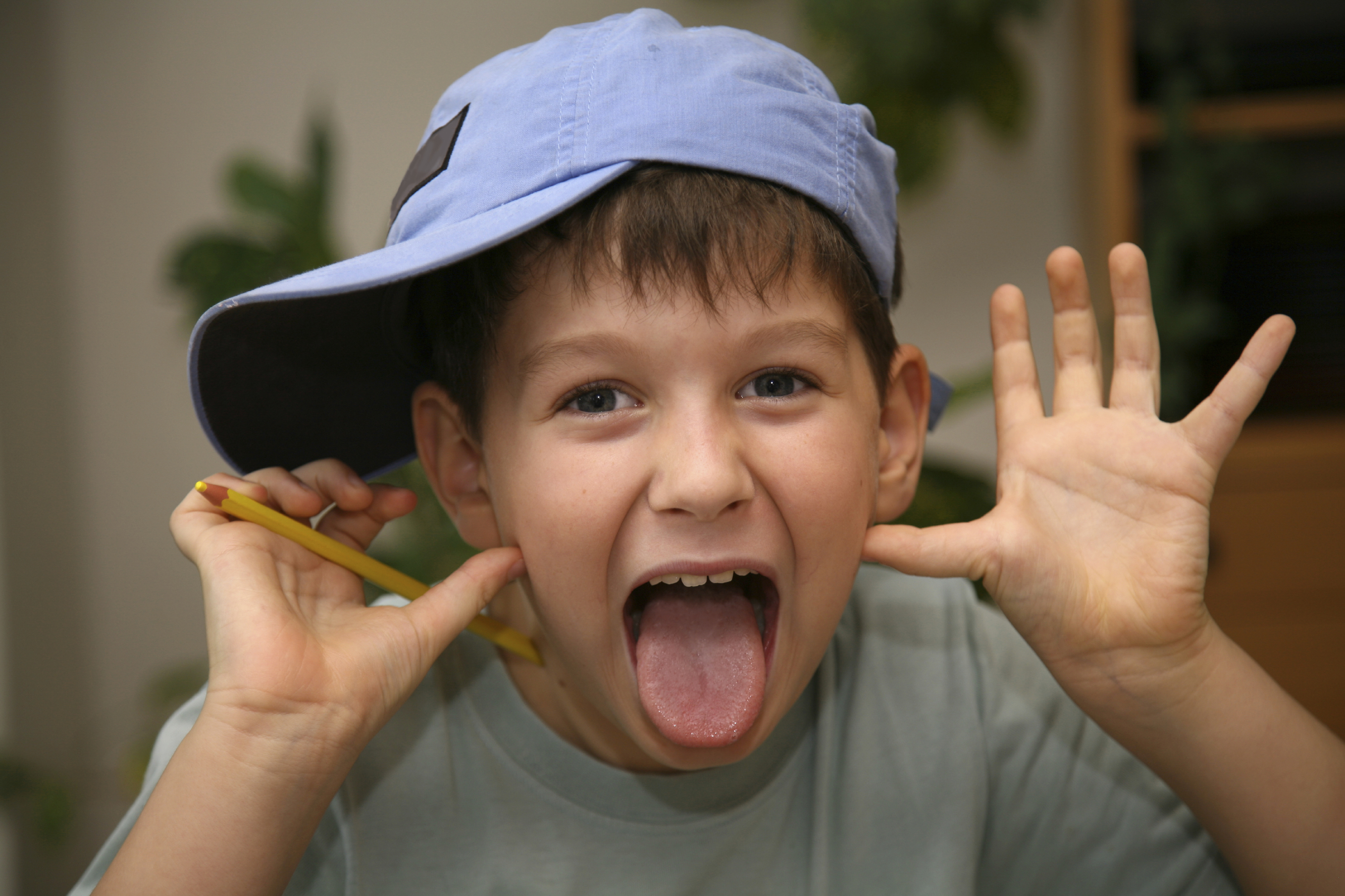 At parties (of which the holiday season brings plenty) and similar social scenes, it's increasingly obvious that basic manners have fallen by the wayside in our fast-paced, competitive, and technology-driven culture, and it shows most in our children's behavior. "Over the generations, the learning and practice of good manners has gradually lost a position of priority in American culture," says Mireille Mykel, founder and president of The Metropolitan Center for Etiquette, Protocol and French studies in Jamaica, Queens. "On the playgrounds, in the classrooms and hallways, on the buses and subways, in the stores and supermarkets, at work and on the phones, one wonders if sensitivity to others was last seen in some Golden Era."
Manners in the Modern Sense
"Manners are much more than saying 'please' and 'thank you,'" says Michelle Sperry, founder and director of Fleur de Lis Academy in Wilton, CT, which includes the First Impressions manners and etiquette program. Manners, Sperry says, are behaviors that take other people into consideration first, like covering your mouth when sneezing in public.
Since manners are defined by how we act in front of others, a more modern application may be to term them "social skills," says Faye Rogaski, founder of socialsklz:-) in Manhattan, which offers classes to children, tweens, and teens on just that. Rogaski adds that the terms "manners" and "etiquette" are outdated and tend to draw a negative reaction. "You just can't say those words to kids today--they cringe," she says.
"Manners have everything to do with respect for oneself and for others," adds Mykel, who says that manners, or social skills, do not develop automatically-they must be taught, and the earlier the better. "Odds are that the office bully was a playground bully and that the rude dentist was a rude 6-year-old," she says. "If a child learns the rules at an early age, bad habits will not have to be corrected in later years."
Cause and Effect
Rogaski begins her socialtweenz and socialteenz classes by asking her students to count how many texts or BBMs they've received so far that morning. Their answers, she says, average between 150 and 300. And yet, while it's clear that these kids are interacting with others almost constantly, most of them don't know how to properly shake someone's hand, make eye contact, or even say "thank you" when complimented.
Ironically, in the age of social media, when everyone is plugged in to everyone else at all times, proper social skills are becoming increasingly less necessary, Rogaski says. Kids and tweens who text, BBM, and chat online the majority of the time are missing out on social experiences like the face-to-face conversation, where they might learn important lessons like expressing and reading body language, making eye contact while speaking, and how to deal with confrontation and conflict.
While Sperry agrees that modern technology probably plays the largest role in the shift toward a more casual approach to manners, she thinks our fast-paced society is also a key component. "Our kids are overstimulated. They know they should be polite, but the time parents have to spend with them and teach them those lessons has lessened," says the mother of four. "When you're busy and you have multiple children, you're lucky if you're able to find reasonable healthy food for them, never mind that you're not actually able to teach them table manners when you sit down to eat."
This decrease in parent involvement has led to a lack of positive role models, and a lot of other people influencing and raising our children, Sperry suggests. Parents are the most important role models for their children, but kids of this generation are more likely to model their behavior after more accessible idols like the TV character Hannah Montana, a teen who calls her father by his first name. "I'd say 70 percent of our students, when we ask them how they address their friends' parents, they say they call them by their first names," Rogaski says. "There's a lack of decorum about that."
Manners Do Matter
It's true that our culture has adopted a more casual approach to social situations, but manners are still important; and with increased competition for education and jobs, they may be more important than ever. Good manners help you stand out in a competitive environment like a college admissions process, says Sperry, who recently met with the head of admissions at the University of Georgia. "He said, 'Look, I have this huge stack of 500 resumes and only 25 spots.' When he meets with so many well qualified students, he has to have some basis for elimination, and it comes down to how they present themselves."
Equally as important is the positive effect that good manners have on a child's self-esteem. "I have kids that come in to my classes and the first time I see them they're looking at the floor, they're awkward, and their parents are reprimanding them because they don't know how to shake hands or make eye contact," Rogaski says. "By end of class, when they learn these skills, they walk out of the classroom with different body language, with so much pride."

By the Numbers:
• 84% of Americans see people being rude and disrespectful
• 80% hear others use bad language
• 74% see people use cell phones or e-mail mid-conversation

(Source: ABC News 20/20 Poll)

What We Can Do
According to a CBS News poll, 70 percent of Americans say we're more rude than other countries and 93 percent fault parents. It's clear that the war against bad manners starts at home.
Tips for parents:
1. Be a good role model. If you want your child to have good manners, you must first model those good behaviors yourself.
2. Limit technology. Become familiar with social media (like Facebook) and other tech gadgets your kids use so you can set realistic ground rules. Set the standard at home by not allowing smart phones or other gadgets at the dinner table (that means for you, too-most work can wait, and commenting within seconds' of a friend's Facebook status update isn't necessary!).
3. Take advantage of teachable moments. Even if you're ordering a pizza for dinner, take the time to put each slice on a plate and provide kids with a knife and fork. Enforce napkin use, and talk to your kids about when it's OK to eat with their hands and when it's not.
4. Prepare kids at home for social situations in which you expect good manners. For example, role play the moment you introduce them to the birthday girl's parents before you head to the party, and arm your child with proper phrases, such as, "It's nice to meet you, Mr. and Mrs. Smith." This will save you both embarrassment when the situation arises and help make your child more confident for future interactions.
5. Reach out for help. Parents are very busy these days. When you send your little one over to grandma's or auntie's for the night, ask your relative to enforce manners while they're there. For example, have them engage in games like "tea party," which teach good table manners through play. Bonus: It's a fact that kids are more likely to listen to an authority figure who's not a parent.
It's Never Too Early to Start!

A new game called Blunders® teaches children ages 5 and up about social and dining etiquette as they try to help the Blunder family, including Bobby, Brenda, Billy, and Becky, improve their manners and act more like their neighbors, the Mannerlys. Includes 300 question cards, game board, and a "Meet the Blunders" story booklet. ($24.95; available at Toys "R" Us and Books-A-Million stores; www.blundersmania.com)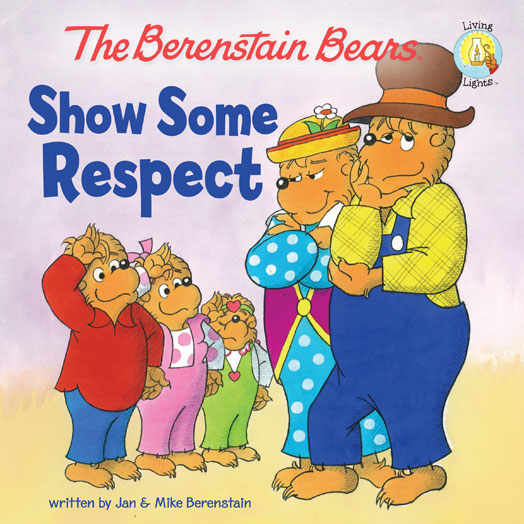 The mother-and-son writing team of Jan and Mike Berenstain teach children to respect their elders through the iconic characters of the Bear family. In this new installment to the Berenstain Bears Living Lights series, "The Berenstain Bears Show Some Respect" (ages 4 and up; $3.99), the Bear family engages in its usual fun and adventure as they also bring to light the importance of respect.
Mind Your (Table) Manners...
...and get tips from The International Protocol Consultant to the United Nations International School in Queens.