Moms: Carve out time to sit back and read a whole book, and connect with friends real and fictional. Read on for tips on how to start a "moms only" book club - without the guilt.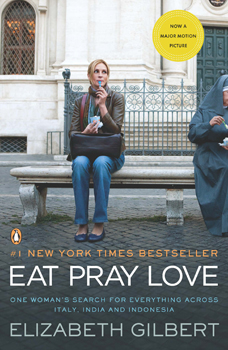 Does seeing your little one stock up on back-to-school supplies make you a wee bit nostalgic? Why not indulge your inner academic, and use some of the downtime you have while the kids are in class for something other than family planning and housework: Pick up that book you've been meaning to read since it came out three years ago (we're eyeing you, Eat Pray Love). Even better - grab your girlfriends and make a night of it.
Get over the guilt
Taking a night off to do something that fulfills you and helps you unwind won't kill anyone. "You are not the best mom unless you are the best you," says Jessica Denay, author of The Hot Moms Handbook. "Moms are the nucleus of the family; if you feel good, then everyone is the better for it."
Make it easy
Once you've picked a group of girlfriends and convinced them to commit to a monthly or bimonthly meeting, strategize. Whose home will you meet at? Instead of piling all of the responsibility on one person, make it a potluck, each person contributing a drink, dessert, or appetizer. "Doing things like making a sign-in sheet and having everyone bring something makes it more manageable," says Denay. Or go really simple (and indulgent). Maybe your menu consists of, say, a great bottle of wine and some yummy (antioxidant-rich!) dark chocolate - and that's it. If you've got a creative and enthusiastic bunch of mates, create a theme around the book or the author to mix things up. Really, it can be as easy or as complicated as you want it to be.
Get creative with childcare
If you don't have a regular sitter, create a babysitting co-op. Seek out other interested moms from your kid's preschool class, church group, or play group who have children of roughly the same age. Then, dole out equal amounts of "mommy currency" amongst the members - think Popsicle sticks or printed coupons; you redeem each one when you need a sitter from the co-op. You earn those Popsicle sticks back when you watch someone else's kids. It's a great way to ensure fair amounts of coverage, with no one person being abusive of the privileges. "Not only is this option perfect for moms on a budget, but it's great for the kids, too," says Denay. "It feels more like a play date." Another option? Pencil it into Daddy's monthly schedule, and even encourage multiple dads to get together for male-bonding nights with the kids.
Barnes & Noble's nook ($149) has a nonglare display that doesn't strain eyes, and this Lilly Pulitzer Buena Vista Tote ($69.95) is a stylish way to stash it.
Pick a title
Try to invite people with similar tastes or who are looking for the same experience through reading (learning something new, escaping reality for a while, or being transported to different parts of the world). Talk about whether you'll restrict yourselves to fiction, non-fiction, memoirs, or delve into any genre that peeks interest. Denay advises diplomacy. Let every mom take a turn selecting the next book, thereby crossing something off their own must-read list. Many books also include reading guides in the back that include helpful talking points.
Carve out time
Finishing a book, oh Busy Mom, is not impossible. "You will be surprised how much reading you can get done waiting for the kids at school, or before the soccer practice pick-up," says Denay. "Those pages really add up!" And with eBook readers like the iPad, Kindle, or Barnes & Noble's nook, you won't be pressed to head to the store to pick up your next read - it's yours at the touch of a finger.