This fun recipe from Weight Watchers is easy to make, low in calories and fat, and a hit with the kids!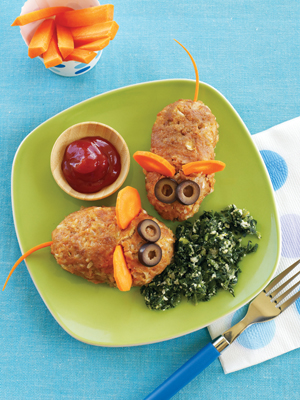 Prep: 10 minutes; Bake: 45 minutes
(Serves 8)
Ingredients
2 slices whole wheat bread
1 lb ground skinless turkey breast
1 cup cooked brown rice
1 small onion, grated
1/4 cup ketchup
1/4 teaspoon salt
1/2 cup unsweetened apple juice
4 sliced pitted black olives
Instructions
1. Preheat oven to 350ºF.
2. Place bread in a food processor and pulse to make fine crumbs. Transfer the crumbs to a large bowl and add the turkey, rice, onion, ketchup, and salt. Mix with your hands or a spoon until well blended. Form the mixture into 8 small oval loaves and place the loaves in a 9×13-inch baking pan. Pour apple juice into the pan. Bake until the mice are cooked through, about 45 minutes.
3. Remove mice from the pan with a spatula. Press 2 olive slices into each for eyes.
Per serving (1 "mouse"): 142 Cal, 1 g Fat, 0 g Sat Fat, 0 g Trans Fat, 47 mg Chol, 248 mg Sod, 13 g Carb, 1 g Fib, 19 g Prot, 18 mg Calc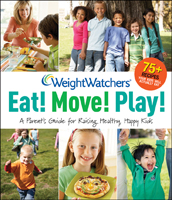 Reprinted from the book Weight Watchers Eat! Move! Play! with permission from John Wiley & Sons Inc